En savoir plus sur mailparser.io
mailparser.io is a cloud-based email management software that assists small to large businesses in extracting key data from emails. It can be used to extract key data from emails and automatically forward them to the parser, which then transfers that information directly into other applications. Key features include pre-made templates, data transfer, text filters, data downloading, third-party integration and more. mailparser.io enables users to automate their email-processing needs by harvesting data from external sources for use in internal applications and databases. Additionally, the platform can be used in a variety of applications such as recurring emails, purchase orders and invoices. Pricing is based on monthly or annual subscriptions and support is extended via chat, phone, FAQs, knowledge base and email.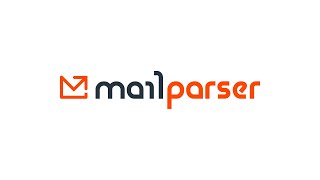 mailparser.io est disponible en version gratuite. La version payante de mailparser.io est disponible à partir de 39,95 $US.
Version d'essai gratuite :
Non
Produits similaires à mailparser.io
Évaluation des fonctionnalités
Secteur d'activité : Cabinet d'avocats
Taille de l'entreprise : 2-10 employés
Logiciel utilisé

tous les jours

pendant

plus d'un an

Provenance de l'avis
---
Best Mailparser for small businesses
I am a bankruptcy attorney. Once a case is filed for a client the court sends out multiple emails with all kinds of useful information about when the client's meeting with the trustee is, when their court filing fee payments are due, whether their debts have been discharged, etc. etc.
Because of the way that the court deals exclusively in pre-formatted emails, bankruptcy is extremely susceptible to automation but the first hurdle is parsing the info out of the emails into google sheets. That's what I use Mailparser.io for.
Once I have parsed the info into Google Sheets, then I am able to have zapier send out custom, preformatted automatic emails to each client (pulling the data from google sheets) telling them when their meeting is with the trustee, when their court filing fee payments are due, etc. I never have to do anything after filing the case. The rest is on autopilot.
The possibilities for automatic emails are endless once you have set up your email list in google sheets with a v-lookup so that you can match your parsed email data with an individual lead, client, etc. instead of the automatic email wanting to just send back to the email address where the form email came from.
It took me a while to figure out what I needed but I found JR Spikeston on Upwork.com and he has done the work in my google sheets to make Mailparser.io's promise of truly automated emails a reality.
Avantages
1. It integrates with Zapier making a lot of things possible. 2. the integration process is extremely easy and the mail forwarding process is easy. The software walks you through the process. 3. the mail parsing itself is intuitive once you get the concept of writing parsing rules. It doesn't require scripting/coding and so any old layperson can figure out how to isolate the information they want out of email.s
Inconvénients
The thing that was hardest for me was just learning how to create the parsing rules effectively. The interface is powerful and a joy to use once you grasp what is happening as you move down through the parsing process, but I think that mailparser.io may have stopped short of what they need to do tutorial-wise to really open the floodgates to masses of users instead of having people get excited about it and then kind of go away scratching their heads and miss out on a powerful solution that is in fact easy to use once you figure it out. It only takes an hour to figure out, but that process could be more guided and have more tutorial videos
I work on automation stuff quite a bit but I am a regular guy running my bankruptcy law firm without any IT background. I understood that I could call or chat with customer service but what I think would have helped me the most is just lots of walk through videos of various parsing scenarios. I would gladly sit and explore tutorial videos on "how to extract two names separately that are joined by an "and"" , "how to parse something that spans two lines of text" etc. etc. I have no idea what they have available now and I feel like I have caught the concept of the parsing (although I still wonder if I am missing some tips and tricks). I just think that for a lot of people like me, well done, detailed video walkthrough's of about 30 parsing situations would just help people come on board and get off and running more quickly.
Secteur d'activité : Hôtellerie
Taille de l'entreprise : 51-200 employés
Logiciel utilisé

tous les jours

pendant

plus de deux ans

Provenance de l'avis
---
Easy to use tool that provides a lot of value for lead parsing
Extract information from multiple lead channels to push into our CRM.
Avantages
Mailparser is really easy to use if you understand basic logic. It seems like any rule I thought of I could apply to parse out the info I needed. We use this for multiple lead channels and have been able to find rules that fit all of them. I highly recommend giving this a try if you find yourself needing to extract information from email.
Inconvénients
Loading between different inboxes and pages within the inbox can take a bit. Also, there's one bug with the logic that allows you to prevent emails from hitting your inbox. If this was fixed we could eliminate a lot more junk leads.
Réponse de

DAUSINGER DIGITAL EURL

Hi Matt, and thank you for your review. We are glad to hear that you are enjoying our email parser software.

We've also noted your advanced filtering request to our dev team "for future consideration" in our ongoing feature upgrade sprints. Please reach out if you ever need anything.

Répondu le 22/08/2018
Secteur d'activité : Santé, bien-être et fitness
Taille de l'entreprise : 11-50 employés
Logiciel utilisé

tous les jours

pendant

plus de deux ans

Provenance de l'avis
---
Excellent Data Parsing Tool
We estimate that Mail Parser saves us 10+ labor hours per week. Over the course of a year, this software pays for itself many times over. Additionally, using this data parsing solution essentially brings input accuracy to 100%. This eliminates the cost of data errors, which can be significant when dealing with data types such as email addresses and phone numbers.
Avantages
We love Mail Parser because we have a significant amount of data that comes to us in the form of emails. We need to extract this data and format it in a very specific way in order to import it into our systems. Mail Parser makes this process extremely easy and very efficient.
Inconvénients
We have no complaints or problems with the software.
Réponse de

DAUSINGER DIGITAL EURL

We appreciate your feedback Max!

You have really highlighted a few of our core strengths (time saved, and accuracy). Please reach out if you want to discuss other areas of your business that might benefit from our email parser platform.

Répondu le 22/08/2018
Secteur d'activité : Logistique et chaîne d'approvisionnement
Taille de l'entreprise : 11-50 employés
Logiciel utilisé

tous les jours

pendant

plus de deux ans

Provenance de l'avis
---
The dawn of citizen development is here, thanks to forward thinkers like Mailparser
So far, our experience with mailparser is outstanding. Highly recommended.
Avantages
Cloud computing is as complicated as the old server room. But the integration technologies are not. If you can write a formula in Excel, you can 'develop' business process workflows.
We bypass EDI (granted, inbounds) by using Mailparser to well, parse emails into records that can be sent into our NetSuite account.
We process a few thousand a month. Best part - I've now got a rock solid audit trail too.
Inconvénients
Honestly, it's too easy to start using, so I didn't pick up some parser concepts the first time thru. But that's not really a con:) To date, we haven't needed to do anything that mailparser could not do. We've even pinged their support team, who are great and super responsive. (and they are good teachers!)
Secteur d'activité : Marketing et publicité
Taille de l'entreprise : 11-50 employés
Logiciel utilisé

tous les jours

pendant

plus de deux ans

Provenance de l'avis
---
Where Automation Magic Starts
I have used it in Zaps to automate lead data entry, solicit customer reviews, and more. I can achieve these automations much more affordably with Mailparser.io than I can with competing single purpose solutions.
Avantages
It is the most capable mail parser available. When paired with a service like Zapier it facilitates all kinds of interesting automation.
Inconvénients
While overall it is easy-to-use, it can be a bit complicated to noodle through the best logic to apply to get the final result you desire. I have found their support team to be helpful and responsive when I run into questions though.
Réponse de

SureSwift Capital

Hi Joel!

Thank you for taking a few minutes to share your thoughts on Mailparser. Great to hear that you are coupling our product with Zapier. That is a very popular path for clients.

Microsoft Flow is another integration platform that users are taking advantage of too.

Please let us know if we can be of any help.

Répondu le 25/09/2018