En savoir plus sur Close
Close est un CRM d'engagement de vente conçu pour aider les PME à convertir plus de leads en revenus. L'éditeur Close se consacre à l'entreprise de demain : des équipes intelligentes et Agiles qui travaillent à distance. Si vous êtes une équipe technique qui cherche à se développer sans pour autant dépenser des sommes excessives pour des logiciels d'entreprise, cet outil de vente peut être adapté à vos besoins. Close vous permet d'envoyer des e-mails et des SMS en plus de passer des appels à vos prospects, le tout sans modules complémentaires. Grâce aux outils de productivité (rappels de tâches, numéroteur avancé), vous pourrez prospecter davantage et assurer un suivi plus fréquent. Close est conçu dans le but de rendre les vendeurs aussi efficaces que possible. Passez et recevez des appels en un seul clic. Tous les appels sont enregistrés automatiquement (aucune saisie manuelle des données). Vous recherchez une solution évolutive ? Grâce aux outils d'automatisation de l'envoi d'e-mails en masse et aux fonctionnalités de démarchage téléphonique comme le numéroteur avancé et le numéroteur prédictif, vous pouvez atteindre rapidement de vastes listes de prospects et réaliser de gros volumes de ventes dans Close. Les fonctionnalités principales comprennent la gestion des leads, la gestion mondiale des appels, la synchronisation bidirectionnelle des e-mails et le reporting. Une fonctionnalité d'envoi de SMS intégrée, une vue des pipelines de ventes, des outils d'e-mail marketing et une numérotation prédictive sont également disponibles. Le logiciel dispose d'une API ouverte et offre une intégration à plus de 50 applications, notamment Zapier, Zendesk et Wufoo. L'assistance est fournie par e-mail, téléphone, via une documentation des FAQ en ligne et une base de connaissances en libre-service.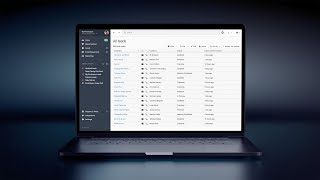 Close n'est pas disponible en version gratuite mais propose un essai gratuit. La version payante de Close est disponible à partir de 29,00 $US/mois.
À partir de :
29,00 $US/mois
Version d'essai gratuite :
Oui
Produits similaires à Close
Évaluation des fonctionnalités
Secteur d'activité : Construction
Taille de l'entreprise : 11-50 employés
Logiciel utilisé

tous les jours

pendant

plus d'un an

Provenance de l'avis
---
Phone Heavy Sales Team's Dream
It is everything we need except dashboards. If your are an outbound or phone heavy sales ord
Avantages
no fluff. there are not 3 different places to log contacts/opps/accounts/leads it is all on one page. It is simple yet surprisingly powerful. Every one of my reps added can't get over how easy and fluid it makes their life.
Inconvénients
Dashboards are non existent. You will need to be comfortable with exporting/using zapier/or a few support partners to push your data into a visual appealing place
Pourquoi choisir Close 
With a high velocity sales team hubspot was slowing us down and complicating the process for the team.
Pourquoi passer à Close
Experience with the system, knew the ease of use was what our team needed. We may pair up with salesforce/hubspot in the future as we mature as a sales org but for now we are solid with our process.
Secteur d'activité : Services et technologies de l'information
Taille de l'entreprise : 51-200 employés
Provenance de l'avis
---
Highly Recommend It
I can tell you that I have used over 20 different CRM systems over the past 10 years. We do a tone of cold calling and we need to just blaze through calls fast and I never could find CRM that allowed us to do this. I was so frustrated that I needed up even creating our own CRM just to do this very thing. I can't tell you how much money I spent in development of our CRM to make a product that blazes through calls fast. We used that for about a year or two then I stumbled on because our in-house custom CRM was having problems and we didn't have the resources to fix it so I figured I would try again. I cannot tell you how incredibly excited I am about how amazing Stop logging calls and emails and start making them instead. truly is. This CRM is unlike any product on the market it is exactly what we wanted our in-house product to be and more. It's so awesome we scrapped our in house product and started exclusively using Stop logging calls and emails and start making them instead.. You do not truly have an appreciation for "next gen" this thing really is, there is literally nothing like it on the market and honestly I'm a bit shocked no one seems to get the amazing this thing is. This is a pure sales communication tool that cuts out all the BS of a CRM and is a real actual tool that a sales person can use to increase their sales and not just some data collection thing that salespeople are forced to you. If you actually give a go and start using it you'll never want to use anything else if you do cold calling. The thing seamlessly interfaces all your calls AND even all your emails! You no longer need to be jumping in and out of outlook, you don't need to check your outlook or Gmail calendar, and you don't need to do anything except pull up the Stop logging calls and emails and start making them instead. and do the stuff in your inbox and make money. It pulls in not only your tasks, and follow up meetings but it also syncs your emails and voicemail sand phone calls. It takes every single bit of communication you do and puts it in one quick "to do list" automatically with ZERO data entry. It's blazing fast and it just works. The voicemail drop thing is really dope, I can't tell you how many times a day I find myself having to leave voice mails for people, they have this thing that you hit a button and it automatically leaves a voicemail so you can go to the next call, just amazing in terms of productivity.
Avantages
There are too many to list – If you do cold calls this is a no brainier, you need to buy it today! It support The best apps. Better together. as well which means it hooks into hundreds of other marketing tools also. Their support is second to none, these guys seems to be hustling hard with support, product development and just providing a kick ass experience for their customers. I recommend this product.
Inconvénients
This thing is EXPENSIVE.. but the truth is you get what you pay for and you geta lot. Your paying for the best and it has a price tag which clearly says it's the best because it's more than double the cost of other competitive products. The downside is though I have 3 team members and I'm paying close $300 to $400 a month for 3 people that's crazy considering there are other products that do VoIp with Twillio for less than $10 a user. So I went from paying $50 a month for CRM and $80 for Twillio VoIP($180) to $300 a month. So my prices doubled, which sucked however after using this product it is worth the extra price but if they raise the prices anymore that is just pushing because it really his priced rather high for the market it's in. Even the enterprise "SForce" CRMs are not as expensive as that (course those CRMssuck compared to this when it comes to cold calling). The problem is I can't easily scale with it. So I'll be stuck with a 3 users fora while where if they had it at a lower price point I would buy a license fore very one of my staff but since it's so expensive I can't justify it for anyone but my sales people. I think they are missing out on revenue by not having license does not have the VoIP stuff for like $5 a user so my support team could use it without VoIP and be on par with other CRM price
points. It's clear though this is a nitch product for telephone sales teams.
SO that being said if you do not do a lot of phone sales then this product is probably overkill for you and there are many others that are more of "client manager"type of product where this bad boy is a pure sales beast and nothing else.. It will help increase your sales without a doubt! In terms of client management and being asingle point for all customer data it does the job but it does not really do that any better than other products out on the market for half its cost. It's really the phone cold calling stuff is what makes it so awesome so if any other CRM companies ever figure this out and try to clone/copy it they will have some real competition but so far there is nothing like it and I would buy all over again! Also I really never write reviews either so the fact I'm even doing this speaks to much this thing rocks!
Taille de l'entreprise : 2-10 employés
Provenance de l'avis
---
It's like magic
We have a startup focused in ticket sales for events in Mexico. We were looking for in-depth data of our salesmen and to make easier for them to keep track of their clients by client type. We used a CRM (highrise), but the data it gave us was no longer enough to know more about whether the size and type of clients - and opportunities - our sales team were generating was the right kind given our current strategy.
We initially requested a trial by importing a subset of random data of our former CRM but we felt this was not useful, because not all of those imported leads were relevant to us at the moment. When support from close.io gave us the option to extend our trial period, we deleted all of the previous leads and instead started adding new leads into the platform. That's when we notice the main strong point of close.io: by adding our first lead's email, within seconds we had a full history of each email we exchanged in the past. The desktop app works like a charm. Also, when you have a small sales team like ours, it's great to add a lead and check if one of your teammates already make a contact. Finally, it's amazing how easy is to categorize leads, we even use it to keep track of investors, allies and competitors.
The call feature is also a huge breath of fresh air into a follow-up process. The fact you can make calls straight from the app, that those calls get recorded and also get tracked into a lead's history ensures automatic track of almost every kind of interaction with a lead. In our case, although we tried it and it worked great, we won't make use of it because our small office space forces us to do calls by getting outside the office, and given our internet connection is not that solid we will keep making calls the way we are right now and evaluate a full switch later.
In a few words: if you have a small sales team and you want to make them doing more closing and less data insertion into follow-up tools, consider switching to close.io
Avantages
The email auto-tracking is by far the the tool of close.io. The fact you can create a lead and it automatically brings all of the history of emails you exchanged with them gives a lot more insight and visibility into salesman follow-up performance. Also, the call feature; if you have a strong internet connection, and especially if you're a startup and your salespeople is constantly on the run. Support also responds very quickly to feedback, which made a lot easier the switch from our former CRM.
Inconvénients
For our business, it´s very important to do bulk imports. However, the tool does not let you to opt out of duplicating leads, which makes us take longer to "curate" each file we want to import.
Secteur d'activité : E-learning
Taille de l'entreprise : Auto-entrepreneur
Provenance de l'avis
---
Close.io for therapists, tutors and coaches
I have been looking at various CRM's for my private practice. I provide online therapy for speech, language and learning. Close.io impressed me with its rich features and customizations. I loved the fact that Close.io works perfectly for one person. So many of the other CRMs are for sales teams.
Avantages
Everything functioned flawlessly on the first try. I was able to set it up to use my domain name email. I imported all my contacts from Gmail. I could add customizations that would make it easy to keep track of my clients.
The search function knocked my socks off! I couldn't remember the name of a certain funding agency. Just by entering the client's name, it gave me the funding agency.
Close.io was created for people trying to make an initial sale. I keep my clients three or four years and they often need a break from therapy for a few months. It was easy for me to give clients a status, such as "paused" or "completed goals".
I was able to collect leads from my Wordpress website using Planso Forms. These create a new lead in Close.io.
The options to add a phone line and bulk email surprised me. I haven't seen this in any other CRMs. I can create email templates and send out messages to groups of people using my domain name email. The messages are plain text, which is just right for smart phones.
I tried out the phone function on my computer. I have been using Magic Jack, and getting complaints from clients about MJ. The Close.io phone line is from Twilio and is much clearer. By installing the app on my phone, I can have a second phone number on my cell and I don't have to give clients my personal number.
Inconvénients
I'm in Canada. I wish the price wasn't so high, especially with the exchange rate.
As an online therapy provider, I also have to pay for a telepractice platform and an online scheduler. If Close.io offered integration with Verishow and Accuity Scheduling, they would be able to offer a complete virtual office for online therapists, tutors, and coaches.
Secteur d'activité : Services et technologies de l'information
Taille de l'entreprise : 2-10 employés
Logiciel utilisé

tous les jours

pendant

plus de deux ans

Provenance de l'avis
---
A great solution once you get it organized
Avantages
I love the Smart Views which allow custom filtering and sorting of leads. This helps me quickly review different types of leads based on lead score, when I talked to them last, and when I need to follow up with them again.
Inconvénients
I wish basic text formatting was built into the note taking (especially bullet points). I understand with not going crazy with a WYSIWYG, but some simple formatting options would help for quicker note taking.