En savoir plus sur Jibble
Jibble est un logiciel de gestion du temps et des absences conçu pour aider les entreprises du secteur de la construction, du commerce de détail, de la fabrication, de l'hôtellerie, etc. à suivre les heures de travail de leurs employés et de simplifier les processus de paie. Ce logiciel permet aux professionnels d'enregistrer les heures de travail des membres du personnel dans les feuilles de temps quotidiennes, hebdomadaires ou mensuelles, d'approuver les données saisies et de les exporter pour référence ultérieure. En utilisant les applications mobiles de Jibble pour appareils iOS et Android, les responsables peuvent accéder aux journaux de présence et les employés peuvent pointer, même à distance. Les professionnels des ressources humaines peuvent surveiller les statistiques des employés en vue de l'examen des performances et recevoir par e-mail des résumés hebdomadaires des feuilles de temps. De plus, les administrateurs peuvent utiliser le panneau d'administration pour gérer les projets et suivre les activités liées à des clients spécifiques. Jibble permet aux entreprises de filtrer les rapports par date ou par membre de l'équipe et de surveiller les performances de l'entreprise à l'aide d'analyses exploitables. Le produit est disponible gratuitement et sous forme d'abonnements mensuels ou annuels. L'assistance est assurée par chat, téléphone et d'autres mesures en ligne.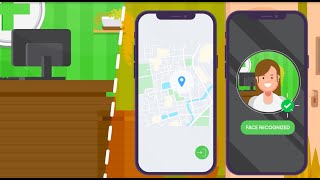 Jibble est disponible en version gratuite et propose un essai gratuit. La version payante de Jibble est disponible à partir de 0,00 $US/mois.
À partir de :
0,00 $US/mois
Version d'essai gratuite :
Oui
Produits similaires à Jibble
Évaluation des fonctionnalités
Secteur d'activité : Logiciels
Logiciel utilisé

toutes les semaines

pendant

6 à 12 mois

Provenance de l'avis
---
Simple, efficient and good value for your money
Easier way to log in hours for different clients and track improvement of workflows.
Avantages
Jibble allows you to create a team and create clients, which for our business, being able to log in hours for each specific client is crucial and huge help for billing, estimating workflow success and improving and optimizing workflow strategies. Being able to know how many hours we've spent in a certain project is essential for our improvement as a tech team. I like that we can also see weekly summary, edit and allocate to a specific client. We use Slack a lot and I love that you can log in and out from slack directly, you don't even need to open Jibble. Super efficient and easy to use.
Inconvénients
The only think I haven't found yet is the ability to create a project your team is spending hours on. So far, I have done it using the client tool, I create a 'client' for every project that is owned by our company and then have the team log their hours there, but it would be nice if you can actually create projects as easy as you can create clients and log in hours in. Not being able to merge team members is a little bit frustrating (one of my team members created a team member using another email account and it appears as an extra team member) so I tried to merge them, into the same member profile but you can't.
Réponse de

Jibble

Great to hear that Jibble is helping your business, May! We are always working on our product and a project management feature/power-up is something on our long term roadmap, so make sure to check our updates once in a while.
Regarding your feedback on merging team members, I've shared that with the development team so that they are aware that you're seeking this feature.

Répondu le 18/12/2017
Secteur d'activité : Gestion de l'enseignement
Taille de l'entreprise : 11-50 employés
Logiciel utilisé

tous les jours

pendant

1 à 5 mois

Provenance de l'avis
---
Helping me get the most from my team and ROI on my projects
Overall pleased with the tool. The engagement from the team is high as the tool is easy to use and integrates with our IM client. The real time notifications has helped me keep team members on the priority tasks and reports has let me see which projects are time stinks or not delivering good ROI and where team members are losing time.
Avantages
The webapp interface is nice to use and they have some useful integrations making it even easier - switch tasks during a slack conversation. Being able to see what my full team, especially remote workers, are working on in real time and also in historical reports is very helpful. Seeing how much a project cost in developers time when multiple members of the team contributed is so much easier. Support is just a chat message or email away and everyone has been really helpful even taking on feature requests.
Inconvénients
Isn't quite as flexible as we'd like so as we are trying to use it in a slightly different way than intended we have encountered some issues. For example we want to switch the tasks that our developers can say they are working on each sprint but deleting old tasks removes them from the historical reporting. Jibble say they are working on a solution to this but for now we just keep adding tasks and have tried to be more generic with the listings to avoid clutter. No Jira integration means we have to list the tasks manually - again something that Jibble may solve when they launch their api.
Réponse de

Jibble

Hi David,

Thank you for your honest review! This great feedback for the product team to continue building great features.

Regarding your usage of activities, this feature has been released a few weeks ago actually! You can "disable/archive" activities now so they can't be used, but still show up in your reporting. More about that here: https://help.jibble.io/power-ups/activity-tracking/how-to-disable-activities-or-clients-from-being-used.

All the best,

- The Jibble Team

Répondu le 22/08/2018
Secteur d'activité : Santé, bien-être et fitness
Taille de l'entreprise : 2-10 employés
Logiciel utilisé

tous les jours

pendant

plus de deux ans

Provenance de l'avis
---
Clock in and out
My experience with Jibble has been very low as again I just use it to clock in and out. However, I have looked around the system to see how we can use it to see our time off, holidays, and the work schedule.
Avantages
I like that it allows you to clock in, clock out, cut out time for a break, see your weekly hours, and fix your hours if you mess up with your time.
Inconvénients
I don't know that I have anything that I don't like about this system as I just use it to clock in and out of. I guess my one thing would be sometimes I clock in on Saturdays and it doesn't show my hours when we are still in our work week.
Secteur d'activité : Divertissement
Taille de l'entreprise : Auto-entrepreneur
Logiciel utilisé

tous les jours

pendant

1 à 5 mois

Provenance de l'avis
---
Take Caution when entering billing info
I tried it, I forgot to remove my free trial billing information and ended up subscribing. When I realized I didn't like it, I canceled my subscription. But they kept taking it out of my account. Thinking I maybe didn't cancel, I went to log back in but it said I had to sign up again, no account existed. I contact CS on Feb 7, no resonse. I contact CS again on Mar 7 and they said my account was active. They had the right email address but again, no account when I tried to log in. I have since sent them screen shots to show no subscription service. They tell me I am in the system, but there is ABSOLUTELY no way to cancel a second time. Not sure why CS just can't cancel. It's absurd and at this point they owe me. $30.00
Avantages
Not much. I thought it would work for me, it didn't.
Inconvénients
It wasn't user friendly and not for someone like me who logs independant contract hours. The location is off as well.
Réponse de

Jibble

Hi Jacqueline,
First of all, thanks for the comments. We have since resolved this matter, but it took a bit longer because there were confusions with the two accounts you have in our Jibble 1 and Jibble 2 platforms. We hope to see you again one day.

Répondu le 08/04/2022
Secteur d'activité : Logiciels
Taille de l'entreprise : 11-50 employés
Logiciel utilisé

tous les jours

pendant

1 à 5 mois

Provenance de l'avis
---
Great software to track timings with excellent Slack integration
Avantages
Its deep integration with Slack helps a lot as we use Slack as our primary communication channel at our workplace. Employees can directly Clock-in and Clock-out from Slack itself and every time someone clocks-in others get a notification in the Jibble channel and they know that particular person is now available to connect.
Inconvénients
We also require a leave tracking system, but Jibble has a half-baked feature for this. It would be great if we get more features like leave approval from admin, settings to control visibility of upcoming leaves of other colleagues.
Réponse de

Jibble

Thank you for taking the time to review Jibble, Rajdeep!

The second phase of the leave management is coming soon, and here are the highlights of that phase:

1. Members to submit time off to their manager.

2. Managers to approve or reject submitted time off.

3. Managers to set accruals for each time off policy.

4. Members to view their leave balance for each time off policy.

Please keep an eye out for the progress on the release of this feature by visiting our product updates portal here:

https://portal.productboard.com/bnmvbg5dyjzcrr6kz2pr118x/c/104-approval-workflow-for-leave-management

Répondu le 25/11/2022