En savoir plus sur AIM
AIM est une solution métier de PDV (point de vente) sécurisée de bout en bout qui peut être utilisée dans n'importe quel environnement de commerce de détail. Cet outil de gestion de commerce de détail comprend des menus et écrans personnalisables, la gestion des stocks, l'activité complète des PDV et la gestion client, ainsi qu'une suite de modules complémentaires qui répond aux besoins de divers commerces de détail spécialisés. Les modules complémentaires, tels que ceux relatifs à la location, à la réparation et à l'entretien, aux bons de commande et à la planification des leçons et des cours, permettent aux commerces de détail de créer leur propre solution personnalisée en sélectionnant et en ne payant que les fonctionnalités dont ils ont besoin. AIM propose également un grand livre et des comptes créditeurs intégrés pour les sociétés qui souhaitent un système comptable entièrement intégré. Les commerces de détail qui cherchent à développer une présence sur le web peuvent adopter Active-e, une solution de e-commerce qui peut les aider à établir une relation et des interactions avec leurs clients en ligne.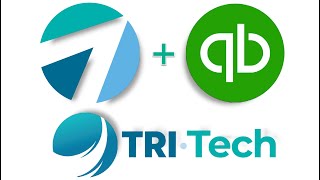 AIM n'est pas disponible en version gratuite et ne propose pas d'essai gratuit. La version payante de AIM est disponible à partir de 995,00 $US/unique.
À partir de :
995,00 $US/unique
Version d'essai gratuite :
Non
Produits similaires à AIM
Évaluation des fonctionnalités
Secteur d'activité : Vente au détail
Taille de l'entreprise : 2-10 employés
Logiciel utilisé

tous les jours

pendant

plus de deux ans

Provenance de l'avis
---
Pleased!
Overall we are very happy with AIM for our business. The tech support is awesome! They are always ready to help and super friendly. I love that they can remote in and show us what to do.
Avantages
We have been using the contract module side of AIM for our instrument rental contracts to keep track of monthly payments since the beginning of our business in 2004. We pulled away for a brief stint to try another company and it was a disaster. The instrument rental contracts are the bread and butter of our business. If it fails, we fail. If the customer doesn't feel like they can trust us with their personal info because the system fails, we fail. It's a reflection on us. We came back to AIM in 2019 and went all in with the full point of sale system and we've never looked back. We highly recommend AIM.
Inconvénients
We do wish that there weren't so many steps to follow. Seems like there is a huge learning curve to this program. Once you live it and breath it like it do it's one thing. But my employees tend to make mistakes often because they miss a step.
And for example: having to get out of one frame and into another one for the same customer with a different question about their account is sometimes frustrating.
Also. I really wish that an email went out immediately to my rental contract customers on autopay when their card is declined. The ability is there, as they receive an email immediately when the payment goes through, but not when it declines. This would help our collection dept out tremendously if this option was implemented.
Secteur d'activité : Articles de sport
Taille de l'entreprise : 2-10 employés
Logiciel utilisé

tous les jours

pendant

plus de deux ans

Provenance de l'avis
---
Product Review
My overall experience has been great. From the beginning the help to set this program up for our needs was challenging but very successful. Josh, our salesman has been nothing but helpful and informative and always replys quickly and is always checking in. That is very important to us, someone who takes the time to email every so often to check in and make sure everything is going well. If we have a question he always responds quickly.
Avantages
The more we use the software the more we learn and love the product. We use this software everyday runnig reports, for our POS, inventory, and much more. We love the button feature to make everyday use easy.
Inconvénients
I find that it is hard to find a credit card company that is compliant with AIM.
Pourquoi choisir AIM 
Firearm friendly, customizable to our needs, range compliant.
Pourquoi passer à AIM
Again, firearm friendly, customizable to our needs, range compliant, easy to use, and the customer service.
Secteur d'activité : Vente au détail
Taille de l'entreprise : 2-10 employés
Logiciel utilisé

tous les jours

pendant

1 à 5 mois

Provenance de l'avis
---
Great feature set and support. Very poorly implemented.
The product has features that no other has, especially for the musical instrument rental business. However, it is showing its age. The worst thing is that it wasn't written well even to standards that we had 30 years ago. (I started in the IT business in 1986.)
I would recommend it, with a great many warnings, to a musical instrument rental or similar company, but absolutely not to anyone else.
Avantages
The feature set for the rent-to-own business is good. So far as we have been able to discover, there is no other product at any price that supports our business. (If there was, I would be on it like a duck on a June bug.)
The support staff is excellent!
Inconvénients
I would have fired an experienced programmer or seriously chewed out a beginner 30 years ago if they designed a user interface that was so poorly implemented. You never know from screen to screen what you have to do to do a "find." Sometimes you have to hit Tab for the program to work, sometimes you have to hit Enter. The mere fact that in a good many places the programmers apparently elected to use the tab key or enter key events rather than the OnExit event is inexcusable. (Click the OK or Save button without first tabbing out of a field and there is a great chance that the changes to the field you were last in were not saved.) Things as simple as standard naming conventions for naming reports are just an example that someone either didn't understand design or didn't care. (The reports aren't in report name order because some inept person decided to put "Print" or "List" in front of the report name, thereby making the lists sort out without rhyme or reason. Having a table of variables to STORE system options is fine. It's even okay for a first release. However, how a system that has been on the market this long without having a user interface on said table indicates a huge lack of caring. The user interface flaws cannot be excused by the fact that the programs are old. The design flaws would not have been acceptable in a DOS or even a CP/M program.
The back end modules are simply sad. The fact that they decided to write the back end all over again in the new system that they plan to release someday indicates a huge lack of judgment. Why the devil would one reinvent the wheel, especially after doing such a poor job the first time around, when one could interface to any of several well-written, mature, user-friendly and well-supported G/L, A/P, A/R, etc. systems and focus on the specialized modules that make me use AIMsi to start with? (QuickBooks immediately comes to mind.) Doing so would save well into six figures of development cost, give one a solid base on which to build, and even give one a huge marketing opportunity by being an enhancement to a widely-used system rather than being a home-rolled thing. It would also give me some hope that the new release would be available in my lifetime. They are simply burning man-years of programming effort and stretching lead times unreasonably.
As bad as the G/L module is, their "Purchase Order" module simply boggles the mind. They make a sad effort to somehow combine P/O and Customer Order Processing while making both the COP features and the interface to A/P damned near unusable. One need only looks at the database design to see that whoever wrote the COP programs had never actually worked on one before. No Order Header and Order Line Item tables? Really? They sort of sludge everything together in something that they dreamed up from scratch. Even the terminology used for field names and labels is non-standard. "Picked" has a very well understood meaning in the COP industry. They have a whole new definition.
I could go on forever...
Secteur d'activité : Musique
Taille de l'entreprise : 11-50 employés
Logiciel utilisé

tous les jours

pendant

plus de deux ans

Provenance de l'avis
---
An overall great product
We moved from a custom AS400 program written for our company to AIM almost 10 years ago. We've been very pleased with AIM & never looked back. No program is perfect & they all have their little quirks, but we've been very pleased with AIM & have no interest in shopping for another platform.
Avantages
There is a lot to unpack in this program, but once you've learned the system it's an all-in-one package & is fast, easy & efficient to use. Integration between our website, payment processing, shipping, etc. make our life easier. The program is constantly updated with enhancements & quality of life updates making the software faster & better to use. Tech support is very responsive to our needs & requests, development has made many changes to the software at our request to better fit our needs.
Inconvénients
The Vortx web platform that integrates with AIM comes with a lot of limitations & the custom report tool is difficult to use. The SQL platform version 12 uses is powerful, but the hardware & software startup cost (SQL especially) can be high. There is not a good solution for working with products that are sold in both a physical AND digital format.
Secteur d'activité : Vente au détail
Taille de l'entreprise : 11-50 employés
Logiciel utilisé

tous les jours

pendant

plus d'un an

Provenance de l'avis
---
TriTech AIM Review
Overall, I am very happy with this AIM. It has made our business run smoother and has opened up some avenues to us that were previously not feasible.
Avantages
We sell firearms, and the built in A&D Book is a critical component to our business. Once setup, this feature makes tracking of firearms incredibly simple .
Inconvénients
The management of sale prices for our products needs to be revamped and is currently both difficult and convoluted to use. In my opinion, this is easily the area of the software that could most benefit from improvement.