En savoir plus sur Customer Frontlines
Qualtrics CustomerXM est un système cloud de gestion de l'expérience client qui aide les petites et grandes entreprises à surveiller les interactions des clients et à prévoir leur comportement d'achat. Ses principales fonctionnalités sont le suivi du NPS (Net Promoter Score), la segmentation du public, la gestion de la communication et la conception de sondages. L'application comprend une fonctionnalité CX numérique qui permet aux spécialistes du marketing de lancer des enquêtes, de recueillir des commentaires et de partager des avis sur les réseaux sociaux. Les superviseurs peuvent attribuer des autorisations aux équipes ou aux personnes en fonction de leur rôle et leur fournir un accès aux ressources. De plus, la solution aide les membres de l'équipe à collaborer, planifier et attribuer des tâches. Qualtrics CustomerXM s'intègre à des plateformes tierces telles que SAP, Salesforce et JIRA. La solution est proposée avec une application mobile pour iOS et Android. L'assistance est proposée par téléphone, chat et e-mail. Les tarifs sont disponibles sur demande.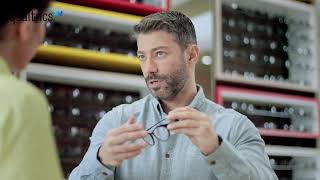 Customer Frontlines - Prix
Customer Frontlines est disponible en version gratuite et propose un essai gratuit.
Version d'essai gratuite :
Oui
Produits similaires à Customer Frontlines
Customer Frontlines - Avis
Évaluation des fonctionnalités
Secteur d'activité : Réseaux informatiques
Taille de l'entreprise : 11–50 employés
Logiciel utilisé

tous les jours

pendant

plus d'un an

Provenance de l'avis
---
ClientXM est puissant et efficace
J'ai utilisé Qualtrics comme outil principal pour les " feuilles de sourire" - de brèves enquêtes que j'ai utilisées pour recueillir les commentaires des participants à la formation .J'ai pensé que c'était incroyablement amical, et en ce moment j'aimerais que mon employeur actuel l' utilise .
Avantages
Il existe d'innombrables façons de personnaliser Qualtrics.Mon organisation utilise Qualtrics pour tous les types d' enquêtes, y compris les études de recherche courtes et longues .De plus, les utilisateurs peuvent le personnaliser pour inclure le logo et la palette de couleurs de leur entreprise .Il peut être personnalisé.
Inconvénients
S'il y avait un bouton d' annulation , ce serait vraiment utile plutôt que d' avoir à recharger la nouvelle version en cas d' échec.
Taille de l'entreprise : 11–50 employés
Logiciel utilisé

toutes les semaines

pendant

6 à 12 mois

Provenance de l'avis
---
Great insights and support
Avantages
Qualtrics provides a way to really seamless interactions for both the customer and administrator. The customer service they provide is also excellent and they really want to help people develop surveys to understand the buyer journey more in-depth. We were able to determine valuable insights about our customers and develop content and upgrades to meet their needs.
Inconvénients
This is not a simple platform... which is both a pro and a con. It took me a lot of time and training to fully understand the full potential of the software. But once I understood it, it was extremely valuable. So as long as you're willing to put in the time, this is worth it.
Secteur d'activité : Télécommunications
Taille de l'entreprise : 5 001–10 000 employés
Logiciel utilisé

tous les jours

pendant

plus d'un an

Provenance de l'avis
---
Friendly, complete and functional
It is a powerful software, intuitive in many aspects, the surveys have a level of customization of flows, jumps, embedded data that I think is great and super necessary to customize the studies according to your audience. It has allowed me to organize my work as an Customer Voice Analyst and make contact with my clients more personalized and accurate, in addition to facilitating the work of analyzing responses and obtaining good conclusions, numerically and graphically. It is definitely an enhancer with all its functionalities and that is why I hope you continue to develop some requests that are very necessary to continue exploiting the potential of this tool.
Avantages
It is so specific for digital contact with clients in many forms, RRSS, email, SMS, QR, and both personalized and anonymous links. It is very versatile and that allows you to develop different plans to reach the contacts. I am also surprised by the functionalities for text analysis, it really reduces the difficulty of processing open answers without strictly doing one by one review, it is intuitive although the accuracy must be fine-tuned.
Inconvénients
Although I like and it is super useful its reports and dashboards, I would like to have more customization capacity, file formats to export results, and graphics or visualizations in reports and dashboards. It is very limited and generally difficult to distribute CSVs without first having to manually "clean" them. I would like to have a more standard excel format. It also happens to me with metrics, although the formula editor is a bit cumbersome, and the text analysis, although it seems advanced to me, I think that some filter levels are missing due to feelings of themes and general feelings, to make the revisions that a Sometimes the algorithm may fail.
Secteur d'activité : Gestion de l'enseignement
Taille de l'entreprise : 2–10 employés
Logiciel utilisé

tous les mois

pendant

6 à 12 mois

Provenance de l'avis
---
"Flexible" and "Adaptable" Platform = Emperor's New Clothes
They sold their platform well. The templates and widgets were impressive. The problem: what they called "flexible" and "adaptable" really meant that I had to build everything on my own dashboard ... and these aren't exactly intuitive platforms for the non-expert. I eventually figured out that I was left naked like the emperor--sold an empty idea without substance. And then there's the overall customer service experience--quick to invoice but slow to setup and support. My problems began more than six months ago. I asked to terminate my contract, so they've disabled my account, but they still haven't issued a refund.
Avantages
Some of the dashboard tools are impressive.
Inconvénients
This platform is not useful for small- and mid-size businesses, or those using it for unique program solutions. If you hear words like "flexible" and "adaptable" in what they're describing, RUN! They're dashboard is really impressive, but what they don't tell you is that if you aren't using for a standard, pre-set application, then you'll have to build it yourself--and it is by no means intuitive. My small team sat through hours of training before learning that we had to build our own dashboard.
Pourquoi passer à Customer Frontlines
Ability to provide high-end, advanced evaluation of complex data.
Secteur d'activité : Conseil en gestion
Taille de l'entreprise : 1 001–5 000 employés
Logiciel utilisé

tous les jours

pendant

plus de deux ans

Provenance de l'avis
---
Top-of-the-line product with solid customer support
I have almost always had positive experiences with Support (95% of the time). Typically they are happy to help you figure out the best way to do things and/or triage unforeseen issues. However, those working the Chat function can be slow and/or less knowledgeable (? - or less willing to help) and I have been told to call instead if I want a response in less than 30 minutes. Qualtrics Support also used to provide some help with custom coding, but that is no longer an option, which was a big loss to my team. The few downfalls are usually made-up for by Support, if not other Qualtrics users on their Community boards and/or the extensive how-to documentation Qualtrics makes available on their site.
Avantages
No other survey platform provides as many features and options as Qualtrics! You can easily program many different question structures, customize the look and feel, set the survey flow to optimize participant experience, create and use embedded data to improve survey logic and/or avoid having to re-join participant characteristics to exported results, set emails to trigger to an individual or contact list upon survey completion, use their library of questions and/or create your own to use in multiple surveys, easily see, edit, and export data/results... there's too much to mention!
Inconvénients
At times Qualtrics experiences "hiccups" and randomly refreshes, which can result in losing some programming if it has not been saved. The Reports functionality is also slow to load and not as easy to use as the rest of the software - I still choose to export the data and create my own visualizations.