En savoir plus sur Sage Intacct
Sage Intacct is a provider of cloud-based financial management and accounting software. Sage Intacct's software solution is suitable for small to midsize accounting firms and can provide financial reporting and operational insights as well as the ability to automate critical financial processes. Sage Intacct cloud financial management solution manages all core financials and provides professional services to help implement Sage Intacct software. Sage Intacct delivers an array of core accounting applications such as a general ledger, accounts payable, accounts receivable, cash management, and order management to any accounting department or finance team. It also supports functionality for built-in dashboards, real time reporting, time and expense management, project accounting, revenue management, and global consolidations for multiple entities. We have focused solutions for the following industries: Nonprofit, Software and SaaS, Professional Services, Financial Services, Healthcare, Hospitality, Wholesale Distribution, Construction and Real Estate. With an open API structure, Sage Intacct's accounting solution provides integration with any CRM, payroll, POS, or ERP system such as Salesforce, ADP, and more. Pricing varies depending on the type of plan.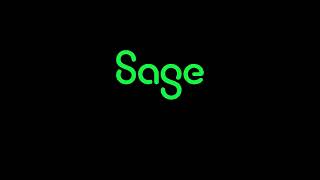 Sage Intacct n'est pas disponible en version gratuite mais propose un essai gratuit.
Version d'essai gratuite :
Oui
Produits similaires à Sage Intacct
Évaluation des fonctionnalités
Secteur d'activité : Internet
Taille de l'entreprise : 201-500 employés
Logiciel utilisé

tous les jours

pendant

plus de deux ans

Provenance de l'avis
---
Decent ERP software for medium, medium-large companies
Hard to get used to in the beginning (I transitioned from QuickBooks), but as you get more and more used Intacct can be very resourceful and more powerful than other, more conventional ERP systems.
Avantages
All the features, and integration capacity with other software.
Inconvénients
Can be clunky and not user-friendly in not a seasoned user. Some add-on features (like FA modules) have a lot to desire in order to be useful.
Réponse de

Sage Intacct

Hello John,
Thank you for your review. We truly appreciate you taking the time to share your experience using Sage Intacct! I'm glad to hear that you are having a positive experience using Sage Intacct. Please feel free to reach out to me if there is anything I can do to help!
Sincerely,
Andrew Sevillia
Sr. Manager, Customer Marketing
Sage Intacct

Répondu le 29/11/2018
Secteur d'activité : Hôpitaux et soins de santé
Taille de l'entreprise : 5 001-10 000 employés
Logiciel utilisé

tous les jours

pendant

plus d'un an

Provenance de l'avis
---
The easiest accounting program I've ever used
With Sage Intacct's user-friendly interface, you won't have any trouble using it and getting the job done. For my accounting needs, I generally utilize Sage Intacct's reporting tools. These tools provide me a wide range of options for reporting and analysis, and the software's user-friendly design makes it easy for anybody to use.
Avantages
I like how well-organized the financial records are, as well as the automated payment schedules and reminders he sends to remind me of upcoming due dates. It features a better user interface than some of its rivals. Adoption was pushed by one of our staff members, and the system's users said they liked it.
Inconvénients
Sage Intacct is a great system in general, and I have no complaints. My time would be better spent if there were shortcuts. People who aren't familiar with accounting systems may have a hard time with the interface.
Secteur d'activité : Médias en ligne
Taille de l'entreprise : Auto-entrepreneur
Logiciel utilisé

tous les jours

pendant

6 à 12 mois

Provenance de l'avis
---
Most personalized and affordable accounting and finance management software.
Highly satisfied with Sage Intacct because of it's affordable pricing as per the requirement. Operative interface allows quick work done and most of the features can be customed.
Avantages
Reports are easily managed and organized. Most of the features can be personalized, including pricing. Smooth and operative accounting and billing system. Can be used combined with other software. Delivers good value for the price.
Inconvénients
Lack of mobile application for more convenient use.
Secteur d'activité : Marketing et publicité
Taille de l'entreprise : 11-50 employés
Logiciel utilisé

tous les jours

pendant

plus de deux ans

Provenance de l'avis
---
Accounting Software that doe not account
Good at sales, mediocre at software, poor on support
Avantages
I've found the system difficult to implelemnt beyond accounting. Until recently, the accounting portion has been satisfactory.
Inconvénients
There is a bug in the system that calculates the balance sheet incorrectly in the retained earnings section of prior years, and does not carry them correctly into the current year. So at least in some instances, it does not create a good balance sheet. Pretty terrible for an accounting system. Worse, it is a known bug that has been in the system since at least June of 2022. Worse, they did not make their customers aware. Worse still, can't get a person on the phone who can answer when it will be resolved. Or any person on the phone for that matter. Except sales. :)
Secteur d'activité : Services financiers
Taille de l'entreprise : 501-1 000 employés
Logiciel utilisé

tous les jours

pendant

plus de deux ans

Provenance de l'avis
---
Fantastic Accounting System
Sage Intacct is complete accounting software, it is cloud-based therefore one can access and work from any where. It automates all accounting tasks including management of account receivable, account payable, inventory, expenses for small and medium size companies. It is more demanding software because of financial statement and financial analysis features.
Avantages
Sage Intacct is complete cloud-based accounting system, mobile app is also available. It is best for financial reporting and financial analysis. It also enables multi currency consolidation accounting. Account receivable, account payable, expense tracking, and inventory are well managed here.
Inconvénients
Sage Intacct is not easy software for those who have insufficient knowledge of accounting. It may be intuitive and easy to navigate. Sometimes it gets glitch or error. I wish if it could be proper B2B software integrated with banks for making payments.