En savoir plus sur Productboard
productboard est une solution cloud de gestion de produit et de feuille de route qui aide les utilisateurs à comprendre les besoins des clients, la hiérarchisation des marchés, les progrès et les améliorations. Conçue pour les start-up et les grandes entreprises, cette solution permet aux gestionnaires de produits agiles d'utiliser les données et les informations pour le développement et le lancement de stratégies produit orientées client. Les principales fonctionnalités de productboard sont la collaboration d'idées, la gestion des ressources, la hiérarchisation, l'établissement de feuilles de route, la collecte des commentaires, le suivi des étapes, la surveillance des exigences et des flux de travail. productboard permet également aux entreprises de dialoguer avec la communauté des clients et de générer des opinions anonymes de la part de collègues. En outre, le logiciel fournit des solutions en marque blanche pour configurer des portails de produits, qui aident à partager, passer en revue et lancer des idées entre collègues et clients. productboard permet l'intégration aux logiciels de développement, de suivi des notifications, de messagerie, de planification de projets et à d'autres logiciels tiers. Le produit est disponible via un abonnement mensuel et offre une assistance par chat en ligne, e-mail et téléphone.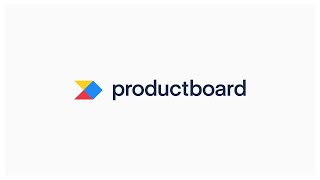 Productboard est disponible en version gratuite et propose un essai gratuit. La version payante de Productboard est disponible à partir de 20,00 $US/mois.
Version d'essai gratuite :
Produits similaires à Productboard
Évaluation des fonctionnalités
Secteur d'activité : Événementiel
Taille de l'entreprise : 11-50 employés
Logiciel utilisé

tous les jours

pendant

1 à 5 mois

Provenance de l'avis
---
Alas! We found our product management solution
Over the past two years, we've tried about every product management solution under the sun. While many have been good, we hadn't found the best solution for *us* (a small team, 3 product people, 5 engineers). This is the first solution that's been adopted by the entire team, a big part due to the easy shared inbox for customer insights.
Avantages
In order of benefit, here's what I like most so far about Productboard:
(1) Aggregating product insights / customer requirements across all of our inboxes + Slack into one place
(2) Ability to build a quarterly roadmap w/ existing tickets in Jira + w/ ability to write new features back to Jira as tickets
(3) Ability to outline all of the components of our platform w/ features under each component - something we've never had before.
Inconvénients
Some small nit-picks around interactions (eg. bulk selecting rows), but so far customer support has responded instantly to guide me in right direction.
Pourquoi choisir Productboard 
After trying many other solutions we resorted back to spreadsheets. Ultimately, it becomes managed chaos in spreadsheets, so we knew we needed something to fit our growing team. We went back to demoing solutions and productboard fit our needs best.
Pourquoi passer à Productboard
See above. All were good, but productboard wound up fitting our specific needs the best. The quick support during our trial period helped seal the deal.
Secteur d'activité : Logiciels
Taille de l'entreprise : 11-50 employés
Logiciel utilisé

tous les jours

pendant

1 à 5 mois

Provenance de l'avis
---
Simplest way for sophisticated insight consolidation, prioritization, and roadmap management
We had an alignment and communication problem that we had to solve. Plain and simply, productboard gives us a clear way to communicate and collaborate on our product roadmap. And gives our team insight into how we think about and prioritize initiatives.
Avantages
Consolidating insights from myself, our customers, and our team. I also really like the different views I can create and ways I can prioritize things by release and various scores. The public feedback forum is also really, really nice. Then the beautiful roadmap view is just icing on the cake.
Inconvénients
Doesn't integrate to Clubhouse, which we are moving to from JIRA. We also didn't use the JIRA integration because we were on New JIRA. Which is why we are now on Clubhouse, which I'll save for another review. Also, I feel there are a couple of elements missing when looking at reporting and ongoing maintenance of tickets... but that's hard, and is probably something they're thinking about.
Alternatives envisagées 
Aha!
Pourquoi choisir Productboard 
Well, JIRA isn't really a great tool for roadmap planning and prioritization. So the reality is that we _needed_ to do more strategic product planning, and JIRA didn't cut it.
Pourquoi passer à Productboard
Aha! was simply just too much software for what we needed. productboard gave us exactly what we needed at our stage, and was more intuitive to pick up and get going.
Secteur d'activité : Logiciels
Taille de l'entreprise : 2-10 employés
Logiciel utilisé

tous les jours

pendant

plus d'un an

Provenance de l'avis
---
Great for iterating on customer feedback
Productboard is a great tool for software companies looking to build a process around their customer feedback.
Avantages
Productboard's insights are a great way to process customer feedback and group that feedback into actionable features for our engineering team. The user impact score helps us prioritize this feedback based on needs, and when a feature is complete we can circle back to the insights and see everyone who requested the feature.
Inconvénients
Sometimes the customization options can be overwhelming. It would be nice to have a templates feature that lets you reuse certain processes & functionality between views. I sometimes think I'm doing something the 'wrong' way because there are so many ways to accomplish it.
Pourquoi passer à Productboard
Productboard had the best approach to high-level feature planning, and it has a clear process for managing customer feedback. The Azure Devops integration is a nice bonus.
Secteur d'activité : Cosmétiques
Taille de l'entreprise : 5 001-10 000 employés
Logiciel utilisé

tous les jours

pendant

1 à 5 mois

Provenance de l'avis
---
The billing mechanism of individual plan is awful experience
After spending some time on working with the tool and really enjoying its quality, I was sure that I would stay with it. But experiencing tricky non-transparent billing is just cold shower making the tool same as any other, just half way through to full value.
Avantages
It is for sure well thought through tool.
Inconvénients
It is not mandatory or sole source ... so charging individual for adding member without any alert or notice that just selecting someone as member from drop down menu automatically apply charging to your card is really awful experience ruining any value for the product
Secteur d'activité : Télécommunications
Taille de l'entreprise : 1 001-5 000 employés
Logiciel utilisé

tous les jours

pendant

plus d'un an

Provenance de l'avis
---
New on the market but still plenty of room to grow.
Overall the team at Productboard are amazing! They are a joy to work with and their product just looks so good. However, you can't judge a book by its cover, their is still a lot of room for growth, and until then, there is a bit too much to be desired with Productboard
Avantages
The staff at Productboard is incredible and their product is beautiful. One of the nicest roadmap views you will ever see!
Inconvénients
Lacking some of the features we are looking for. The team said they would be able to build them out, but we are still waiting, specifically around customer feedback management. The insights are not the easiest way of tracking customer feedback.
Alternatives envisagées 
Jira
Pourquoi passer à Productboard
Price and easier to work with their team. Also the athletics of the product.