En savoir plus sur Netstock
NETSTOCK is a cloud-based inventory management solution which helps businesses handle purchase orders, customers, suppliers, demand forecasting and more on a unified platform. It allows professionals to manage bills of materials (BOMs), track inventory levels and create strategic plans for demand planning based on consumer behaviour and market trends. The platform enables administrators to track orders through the entire product lifecycle, automatically calculate lead time, and create stocking policies as per business requirements. NETSTOCK offers a variety of features including inventory replenishment, multi-channel distribution, procurement, reporting, data management and more. Additionally, It provides a reporting module, which enables users to gain insights into customer activities via analytics, graphs and KPI metrics. NETSTOCK comes with an application programming interface (API), which facilitates integration with several third-party platforms, such as SAP Business one, LOCATE Inventory, Acumatica, Sage, NetSuite and Dear Inventory. Pricing is available on monthly subscriptions and support is extended via documentation and FAQs.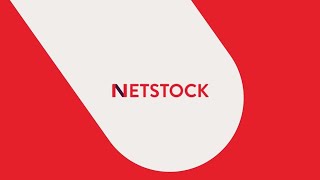 Netstock n'est pas disponible en version gratuite.
Produits similaires à Netstock
Évaluation des fonctionnalités
Secteur d'activité : Vente en gros
Taille de l'entreprise : 11-50 employés
Logiciel utilisé

tous les jours

pendant

plus d'un an

Provenance de l'avis
---
Was exactly what I was after...
The implementation of Netstock was seamless and the online support has been nothing but suburb. It also means I have great oversight of the procurement team, transparency in our stock position for the wider business and gave us confidence in our purchasing decisions.
Avantages
Netstock gives a really simple and quick overview of our stock position, what we have too much of and where we are going to be short. It's really easy to drill down by stock code or location to get a wealth of information, and the ability to easily set policies for each class of stock gives great control over each class of category of stock. The solver ability to build orders up to a volume (such as a container) is a real time saver as well. With a connector to our ERP, building orders in Netstock and then sending orders from our ERP to our suppliers couldn't be any simpler.
Inconvénients
Whilst there is no way to edit previous one off spikes in demand that could affect future forecasting they have introduced options to smooth peaks and manage the effects of seasonality. The Netstock team has always been helpful resolving any issues and appear to have a good software development road map.
Secteur d'activité : Biens de consommation
Taille de l'entreprise : 2-10 employés
Logiciel utilisé

tous les jours

pendant

plus de deux ans

Provenance de l'avis
---
Netstock S&OP
I have deployed netstock in small ($5m turnover) to medium/ large ($450m turnover) organisations. Benefits include re baselining the reality of current performance, controlling/ optimising procurement, focussing on problem stock areas and improving working capital outcomes and customer service.
Avantages
Demand and forecast inputs/ outputs and key planning attributes are all in one convenient UI; dashboard easily highlights demand planners priorities every day; suggested order ui takes the guesswork out of replenishment. For CFO/ Chief Supply Officer the projection modules are invaluable for working cap & capacity planning. Supplier performance and projection take procurement from the mechanical to the strategic over extended time frames.
Inconvénients
There were no shortcoming worth mentioning; all perceived issues were dealt with by optimising use of our core ERP and work practices.
Pourquoi choisir Netstock 
Netsuite is a great ERP but it's S&OP functionality was not capable of optimising our situations.
Pourquoi passer à Netstock
Implementation & recurring costs; speed of implementation; flexibility; "future proof" vis a vis ERP upgrades.
Réponse de

NETSTOCK

Thanks for the great review - and so pleased to see you are seeing the benefits that our solution is designed to provide

Répondu le 30/09/2020
Secteur d'activité : Vente au détail
Taille de l'entreprise : 1 001-5 000 employés
Logiciel utilisé

toutes les semaines

pendant

plus de deux ans

Provenance de l'avis
---
Netstock Forecasting Tool
The biggest output that I resolve is to determine the following:
1. Orders for the suppliers.
2. Stock holding levels - Excess stock
3. Identifying the critical stock not available.
4. Last nut not the least - is visibility.
Avantages
1. The Dash Boards is the best as you van get a quick overview of the current status.
2. It is easy to use the product and show it to a total stranger to the product.
3. The integration into the business was extremely easy.
Inconvénients
Not really anything that comes to mind. There is still functionality that I do not use after more than 3 years.
Réponse de

NETSTOCK

Thanks, Johann for the awesome review. It's great to see that you are seeing such great benefits from our App.

Regards
Ann

Répondu le 27/04/2020
Secteur d'activité : Vente en gros
Taille de l'entreprise : 11-50 employés
Logiciel utilisé

tous les jours

pendant

6 à 12 mois

Provenance de l'avis
---
Excellent Solution for Inventory Management
An excellent Inventory Management solution!!!
Avantages
It's Dash Board is the best thing ever, as it first gives the user a bird's eye view which gives the option on drilling into detail without hassle. You can access all information horizontally and vertically so easy.
Inconvénients
Maybe, if I could customize reports that are available on "CSV Reports" Option, it would have added some convenience as I would not have to bother Netstock Team.
Pourquoi passer à Netstock
As Netstock was more focused on Inventory Management than Phocas did.
Réponse de

NETSTOCK

Thanks for the great review Prasad. We are very proud of our Dashboard which seems to be a big hit with our customers

Répondu le 05/11/2020
Secteur d'activité : Hôtellerie
Taille de l'entreprise : 11-50 employés
Logiciel utilisé

tous les jours

pendant

plus de deux ans

Provenance de l'avis
---
A great product that has become a fundamental part of our procurement strategy
It has been a very straightforward and easy process since inception. The fact that we have increased fill rates and controlled our overstocks by a fair margin since installing netstock is a huge endorsement to the product. We now have around 3000 SKU's and use 80 odd suppliers while turning inventory around 8.5 times per annum with minimal excess so we think it's our best investment yet!
Avantages
So easy to use and quickly highlights orders that must be placed well within leadtime to maintain very high fill rates. In the hospitality game seasonality is key and the algorithms used by Netstock are invariably spot on with little massaging needed to forecasts to maintain exceptional fill rates in a very busy and unforgiving industry.
Inconvénients
No real flaws that come to mind. Any issues that arise are quickly dealt with by Netstock staff so that's very reassuring when you rely on such an important tool that is used daily.