En savoir plus sur BigCommerce
BigCommerce est une plateforme de conception en ligne basée sur le cloud qui fournit des solutions aux entrepreneurs du commerce électronique en matière de personnalisation de sites web, de gestion des expéditions, de transactions ainsi que de référencement de produits sur Amazon, eBay et Facebook. Le logiciel permet de générer de meilleures opportunités de vente et d'augmenter le taux de conversion des clients en créant des formats attrayants et des interfaces intéressantes. BigCommerce fournit des outils de conversion qui aident les commerçants à se développer à une vitesse deux fois supérieure à celle d'une entreprise hors ligne. Ces outils aident à diriger plus de trafic, à convertir un plus grand nombre de visiteurs et à vendre une variété de produits via plusieurs canaux. Les outils de conversion de SEO intégrés, la prise en charge des devis des transporteurs en temps réel, l'impression d'étiquettes UPS et les portefeuilles numériques donnent aux commerçants la possibilité d'augmenter leurs revenus et de mener leurs opérations avec rigueur. L'application suscite l'intérêt d'acheteurs qualifiés en diffusant de manière transparente des annonces sur Google, ce qui permet de gagner du temps et d'améliorer la précision. La liste d'inventaire est entièrement automatisée, ce qui élimine tout besoin de mise à jour manuelle de la liste ou d'ajout de nouveaux produits. Parmi les autres fonctions, citons la création d'intégrations, l'automatisation des taxes, l'e-mail marketing par le biais de plateformes telles que HubSpot, Infusionsoft et MailChimp, la centralisation des commandes et l'augmentation des paiements par le biais de plateformes telles que PayPal One Touch.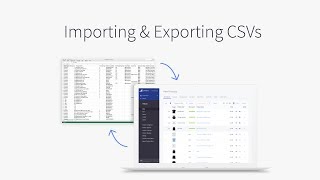 BigCommerce n'est pas disponible en version gratuite mais propose un essai gratuit. La version payante de BigCommerce est disponible à partir de 29,95 $US/mois.
À partir de :
29,95 $US/mois
Version d'essai gratuite :
Produits similaires à BigCommerce
Évaluation des fonctionnalités
Secteur d'activité : Articles de sport
Taille de l'entreprise : 11-50 employés
Logiciel utilisé

tous les jours

pendant

plus d'un an

Provenance de l'avis
---
Among the best ecommerce solutions for growing businesses
We initially transitioned from Lightspeed eCom over to Bigcommerce because their platform offered greater scalability and entry-level features than what Lightspeed offered. Because we use Lightspeed POS, however, integrating product data between the systems was a challenge and a lengthy process. It also takes some effort to maintain the connection (via a third-party service using their API).
Avantages
Bigcommerce offers some of the most inclusive features in their entry-level product options, making them excellent for small businesses. Their level of customer support and transparency about service issues and new features in development are excellent and perhaps one of the main reasons why we've kept using Bigcommerce instead of switching to a platform that meets other essential features that we are still awaiting from Bigcommerce. The availability of third-party apps (including shipping and logistics integrations) has been great to work with so far.
Inconvénients
Storefront development is currently very lackluster and it can be difficult to get a truly customized website without hiring a developer or investing in web development skills of your own. This is also true of their e-mail features. If you don't have more than a basic understanding of HTML, it will be next to impossible to customize their system e-mails without a third-party solution. Also, while their entry-level features are among the most plentiful in the industry, a few features (such as Google Reviews integrations and Abandoned Cart Recovery) are reserved only for higher-tier plans, which doesn't make sense from a financial standpoint as their costs to support these features should be minimal.
Pourquoi choisir BigCommerce 
Note: We switched from Lightspeed's integrated e-commerce offering but still utilize their cloud POS and inventory management software (connected to Bigcommerce via API). We switched because Bigcommerce offered greater scalability than Lightspeed's own solution, especially concerning the ease of managing our inventory across multiple marketplace channels.
Pourquoi passer à BigCommerce
Bigcommerce ultimately offered the greatest financial value in terms of entry-level features and marketplace functionality that were available to us as a growing small business.
Secteur d'activité : Internet
Taille de l'entreprise : 11-50 employés
Logiciel utilisé

tous les jours

pendant

plus de deux ans

Provenance de l'avis
---
The best for e-commerce
BigCommerce is a very good software of creation of electronic store
Avantages
I created my online store to make even more sales on the internet with this good BigCommerce software. I add my products on my store and the transactions are good
Inconvénients
The payment is secure and fast. Basically everything is perfect, so no worries for the moment
Secteur d'activité : E-learning
Taille de l'entreprise : 51-200 employés
Logiciel utilisé

tous les jours

pendant

plus de deux ans

Provenance de l'avis
---
Terrific admin UI and purchaser experience - BigCommerce will not fix bugs customers find
The software has been solid for our customers and the administration UI is very easy to use.
We have outstanding technical issues that have been open for more than a year and are still not resolved (HTTP status 500 errors that intermittently are returned from their backend APIs) - they say they cannot see the errors in their backend logs and we must send them examples even though we have this happen 10-12 times a day, continually, for over a year.
Their Stripe integration does not include the email address field when they send payment requests to Stripe, so customers do not get a credit card receipt from Stripe. Requesting this be changed resulted in them telling us only 1 other customer wanted this feature and that we should switch to Authorize or Brain Tree because it works with those processors) - this felt like a move to downplay the use of Stripe and push us towards vendors that BigCommerce perhaps prefers?
It is hard to believe we are the only customer that would want Stripe to send CC receipts to customers - their built-in receipt mechanism does not allow a store to include the last 4 digits of the credit card in the receipt the store sends, which means customers have to call in to customer support when they are organizational customers to figure out which CC is used - a very poor experience for our customers and for our customer support team.
Avantages
It is highly customizable, has most of the features you'd expect in an e-commerce solution, and the APIs are well-documented.
Inconvénients
* Seemingly easy solutions to known issues get stuck in their support bureaucracy and disappear
* Their logging does not allow software engineers nor CSRs to see the specifics of errors - customers must provide client-side stack traces to help them find errors on their backend (for example, API calls that return HTTP status 500)
Secteur d'activité : Biens de consommation
Taille de l'entreprise : 2-10 employés
Logiciel utilisé

tous les jours

pendant

plus de deux ans

Provenance de l'avis
---
Great for rapid growth
Postive. I have been using it for 6+ years already and do not see any reason to leave. it has grown with me over the years.
Avantages
Bigcommerce is easy to implement and one of the most versatile ecommerce/inventory/web store/website builder/order management platforms on the market. They are built for you to grow and will work for a startup or for a enterprise.
Inconvénients
I dont like the way they announce new features. Sometimes the degrade a feature but the only way to find out is to attend a "town hall" instead they should just email all users a list of features that are being updated or degraded.
Pourquoi passer à BigCommerce
Bigcommerce had a lower fee with more features included. they do not take a percentage of each sale like shopify tries to.
Secteur d'activité : Comptabilité
Taille de l'entreprise : 11-50 employés
Logiciel utilisé

tous les jours

pendant

plus d'un an

Provenance de l'avis
---
Great software for ambitious sellers who want to sell on multiple platforms
Overall experience was pretty good but since some of our users find it hard to understand some features and due to the lack of quick fixes in the software we have decided to migrate to the other saas platform. We used bigcommerce for up to 2 years for e-commerce purposes to sell across different countries.
Avantages
The most likable thing about this software is there are no platform fees associated unlike other platforms like Shopify. Also, they have some great free features and smooth integration techniques with other platforms allowing the sellers to sell in the different markets without much of a hassle
Inconvénients
The setup is not so easy and quick compared to other saas platforms. It's hard to locate and understand some features unless you have used them before which makes it not reachable for quick fix commerce, it needs some time and patience to fix the issues