En savoir plus sur Thryv
Thryv is an all-in-one business management solution designed to help small businesses with essential business functions. With Thryv, business owners can expand their online presence, improve any customer relationship, and streamline payment processing. Features include an integrated CRM system, appointment scheduling, billing and invoicing, contact management, marketing automation, reputation management, social media management, automated reminders, and more. As a cloud-based marketing and CRM software solution, Thryv helps any small business owner manage interactions with their clients, run marketing campaigns with email marketing and manage activities on various social media platforms such as Facebook, Instagram, Twitter, LinkedIn, and Google+. The solution also features an appointment booking module that enables users to manage team schedules, synchronize calendars, and book appointments from a single location. Additionally, Thryv features a payment module that helps users to send customized quotes, estimates, and invoices to clients and accept payments via credit card. Thryv integrates with multiple third-party applications such as QuickBooks, Gmail, Slack, MailChimp, Yelp, and more and also offers a mobile app for iOS and Android devices.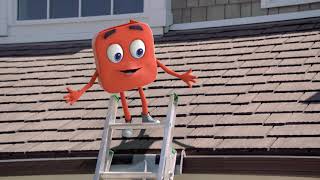 Thryv n'est pas disponible en version gratuite et ne propose pas d'essai gratuit.
À partir de:
Non fourni par l'éditeur
Prix:
Thryv offers a variety of price points, and works closely with small business owners to identify the right plan that meets their needs. It offers three different packages for: 2 Users, 5 Users or 10 Users. Each package offers tools for reaching customers, generate reviews, staying organized and online payments. Add-ons are also offered.
Version d'essai gratuite :
Non
Produits similaires à Thryv
Évaluation des fonctionnalités
Secteur d'activité: Assurance
Taille de l'entreprise: Auto-entrepreneur
Logiciel utilisé

tous les jours

pendant

1 à 5 mois

Provenance de l'avis
---
Crafting your message
I really have had a great experience. [SENSITIVE CONTENT HIDDEN] has been so helpful and he gets back to me quickly. It's a good feeling to have someone like this to help me.
Avantages
I love the central location for everything, and I mean EVERYTHING! Before Thryv, I spent so much time and money on different solutions for different business needs. Thryv keeps it all in one place, and the coaching along the way is really helpful.
Inconvénients
Well, it isn't a con, but there is a lot to learn at first. I would say that there are so many options, it can seem overwhelming at first. But stick with your account manager and the specialists, and you will be fine.
Réponse de

Thryv

Hey John. Thanks for the review. We appreciate your thoughts and are so excited you've been enjoying Thryv! Please let us know how we can ever assist you. Whether that's a simple question or something more in detail. We're here to help! Thanks again! -Chandlor

Répondu le 09/06/2020
Secteur d'activité: Services environnementaux
Taille de l'entreprise: 2-10 employés
Logiciel utilisé

tous les jours

pendant

1 à 5 mois

Provenance de l'avis
---
A Huge Help for Small Businesses
Thryv launched my company and helped me grow to a place where I needed more specific software to meet my growing needs. I couldn't have imagined a better way to launch my business.
Avantages
I love how Thryv puts all the major pieces of software automation for a small business into one location that is easily accessible via a web browser or app. For small business owners who also work in the field, the Thryv App is critical to continue switching out the technician and manager hats.
Inconvénients
Thryv is a great piece of software but, because it is built for a generic audience, lacks features necessary for some specific industries. For me in pest control, there are a lot of pieces of Thryv that would make me want to use it as my primary system; however, because it is missing a couple critical pieces of data that I need to collect (like weather when we are spraying and pesticides we apply), I needed to buy another system which I use more than Thryv.
Pourquoi passer à Thryv
Thryv met my early needs better than either, but I need to use PestRoutes as well now that my company has grown because it offers some mission critical technology that Thryv doesn't, and likely will never, offer because Thryv is not specific to my industry.
Réponse de

Thryv

Hey Garrett, thank you for your feedback, we are excited that you are enjoying Thryv! Our team is always open to feedback. On your Thryv dashboard, you'll see the feedback button in the bottom right-hand corner. Let us know what you would need to make the system work for your industry. We look forward to hearing your ideas.
- Gabe

Répondu le 28/08/2020
Secteur d'activité: Gestion d'organisme à but non lucratif
Taille de l'entreprise: 11-50 employés
Logiciel utilisé

tous les jours

pendant

6 à 12 mois

Provenance de l'avis
---
Ease of Use
It is nice that using Thryv has made posting on social media much more streamlined and is more time saving. The fact that it can be set up for them to post for you, eases your mind of knowing there is always something being posted. It is also very nice to have the ability to text leads from Thryv as our agency does not have the capability to text and most people like this method of communication. I do feel like there is much more potential for use, but we would like to have more streamlined training.
Avantages
It has a lot of good features that if given the proper training for use, is very beneficial for our agency.
Inconvénients
I feel there needs to be easier access to training to use the product.
Réponse de

Thryv

Hi Jennifer, thank you for your review and feedback. We are glad to hear that Thryv provided a website and so much more. It is awesome to hear that Thryv helps make it easier for you to communicate with your clients and have a consistent social media posting schedule.

We understand there are a lot of features when it comes to Thryv. That is why we offer our Free 24-Hour Thryv Support line, 844-998-4798, for any questions or refreshers. Call in at any time and our team is available to help! - Gabe

Répondu le 03/01/2022
Secteur d'activité: Comptabilité
Taille de l'entreprise: Auto-entrepreneur
Logiciel utilisé

tous les jours

pendant

6 à 12 mois

Provenance de l'avis
---
Integration and Connection, Management Issues
Poor. Fictitious customers created, duplicates, anything with a street address of "PO Box" in QuickBooks get deleted randomly, characters added to the end of emails, city location deleted, "null" replacing phone numbers. With the QuickBooks App connected, I need to, on a daily basis, check to see what kind of damage Thryv has done to my QuickBooks customer list data.
No integration for ledger accounts - Thryv simply posts the revenue into a generic "Sales" account which I don't use. I then need to go in an manually recreate the invoice in QuickBooks to get the revenue into the correct account.
I am going to disconnect the App and do it manually.
I would suggest Thryv cut off the QuickBooks App until they can fix it.
Avantages
Website and social management. The URL and Website team is excellent. Many of the integration experts are good as well. But the software, as a CRM tool, needs work.
Inconvénients
Integration, building customer list, set up, difficulty creating my customer details in Thryv
Secteur d'activité: Santé, bien-être et fitness
Taille de l'entreprise: 11-50 employés
Logiciel utilisé

tous les jours

pendant

plus de deux ans

Provenance de l'avis
---
My Experience with Thryv
We have found it more useful the more we use it.
Avantages
I love the text messaging for reminding our clients. I plan to use the documents section for pre-consultation forms.
Inconvénients
Sometimes it says I have reached my limit on messaging?
Réponse de

Thryv

Hi Sandra, thank you for your kind review. It is always great to hear that the communication is easier by using Thryv and love to hear how you will be using Thryv in the future. If you ever need assistance or feel like there is an issue, please call our Free 24-Hour Thryv Support line at 844-998-4798. - Gabe

Répondu le 03/01/2022