En savoir plus sur SpamTitan
SpamTitan est une solution de filtrage des spams qui s'adresse aux entreprises, aux MSP (Managed Services Provider) et aux établissements scolaires, en les aidant à bloquer les spams, les virus, les logiciels malveillants, les ransomwares, les tentatives d'hameçonnage et autres menaces par e-mail. Le logiciel peut être déployé soit sur site, soit dans le cloud. Parmi les fonctionnalités principales figurent : bloqueur de spam, protection antivirus, liste blanche et liste noire, protection des e-mails, etc. La solution propose également l'archivage des e-mails. Sa fonctionnalité de gestion de l'administration permet aux établissements scolaires et au personnel informatiques des campus de gérer les clients de messagerie et de protéger les comptes d'attaques malveillantes. SpamTitan permet en outre aux utilisateurs de connecter leurs appareils personnels à la solution, en offrant un moteur de reporting personnalisé qui leur propose de générer des rapports relatifs aux types de menaces et aux tendances en matière de sécurité. SpamTitan prend également en charge l'intégration aux produits Google. Les services sont proposés sur la base d'un abonnement mensuel ou annuel ; un service d'assistance est fourni par téléphone, e-mail et chat en ligne.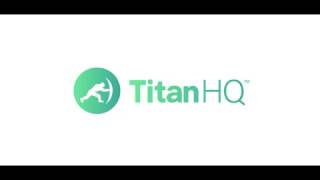 SpamTitan n'est pas disponible en version gratuite mais propose un essai gratuit. La version payante de SpamTitan est disponible à partir de 1,27 $US/mois.
Version d'essai gratuite :
Produits similaires à SpamTitan
Évaluation des fonctionnalités
Secteur d'activité : Gestion des investissements
Taille de l'entreprise : 10 000+ employés
Logiciel utilisé

toutes les semaines

pendant

plus de deux ans

Provenance de l'avis
---
Combating spam email with SpamTitan is very effective
Utilizing SpamTitan as the primary spam-fighting app has proven to be very successful, and it has provided me with more benefits than other more well-known brands. I am very pleased with the price and consider it to be very useful for the price I paid. Whenever I thought about email security, the first thing that comes to mind is SpamTitan.
Avantages
SpamTitan has a high level of consistency when it comes to preventing spam and malicious communications from reaching my primary inbox. Setting up the specific keyword that I want to be used in the blacklist keyword and the whitelist keyword is quite easy. After setting it up, the procedure is streamlined, and I would not have to keep track of it because it would send me a weekly report.
Inconvénients
There have been times that a legitimate email has been blocked and no message has been received to inform me about this practice, resulting in the email remaining in the junk inbox until I manually search and whitelist it. For the first time, adding a domain to the app can be daunting, and I had to seek assistance.
Secteur d'activité : Services financiers
Taille de l'entreprise : 10 000+ employés
Logiciel utilisé

toutes les semaines

pendant

plus d'un an

Provenance de l'avis
---
Protect my emails from vulnerable
Using SpamTitan as my main software to fight spam emails is very effective and more benefit i have seen better then other more popular brand. I am very happy with the pricing and really valuable with what i has paid. When I think about email protection, it is always SpamTitan that pop-up in my mind.
Avantages
SpamTitan has a very good accuracy in filtering a spam and malicious emails from entering my primary inbox. It is very easy to set up my own keyword that i want to include in the filter keyword and setting up the whitelist keyword. After setting everything up, the process is automated and i don't have to constantly monitoring it as it will sent me report for every-week activity.
Inconvénients
There are time that a legit email will be blocked and there are no notification sent to remind me about this activity, and resulting that email stayed in the spam inbox until i have to manually check and whitelist it. Adding domain into the software for the first time can be confusing and i had to ask for a support to fix it.
Secteur d'activité : Immobilier
Taille de l'entreprise : 11-50 employés
Logiciel utilisé

tous les jours

pendant

plus de deux ans

Provenance de l'avis
---
Spam Titan Rocks
Avantages
The deployment went very smooth and customized to our environment very well. Every obstacle we had was dealt with and overcome. The product is way better than other competitors with appliances. We can ramp up a vm and transfer the config in minutes if there is an issue.
Inconvénients
It takes a few minutes to get used to the interface and it is hard to find the email log at first.
Pourquoi choisir SpamTitan 
Customer support and pricing
Pourquoi passer à SpamTitan
Pricing
Secteur d'activité : Hôpitaux et soins de santé
Taille de l'entreprise : 2-10 employés
Logiciel utilisé

tous les jours

pendant

plus d'un an

Provenance de l'avis
---
Overall Disappointing. Blocks emails I need and lets through obvious phishing emails.
Not very impressed with Spam titan. there are many features that I would like to see improvement on. overall disappointing.
Avantages
We needed spam titan to block spam from our system as we have had Ransome wear attacks in the past. Spam titan helps us to filter out any suspicious emails before they become a problem
Inconvénients
Spam Titan is almost too responsive to threats to the point I miss emails because they are flagged as a threatI'm sure spam titan is monitoring in real-time but the fact it doesn't send you an email to let you know more than once per day that emails are in your quarantine is frustrating.
Secteur d'activité : Construction
Taille de l'entreprise : 201-500 employés
Logiciel utilisé

tous les jours

pendant

plus d'un an

Provenance de l'avis
---
SpamTitan Provides Excellent Protection
It has been fantastic and I absolutely love the product.
Avantages
Integration was easy, post sales team ensured all the steps were taken correctly and it is highly effective.
Inconvénients
The layout is slightly dated and reminds me of older software like Magento's backend. Graphs could be flashier and there could be more of them, but these are minor things for me. However, they may matter more to others.
Pourquoi passer à SpamTitan
Ease of integration, archiving, and price