En savoir plus sur Dialpad
For quickly growing businesses looking to efficiently scale their support teams, Dialpad provides a cloud-based call center with access to real-time customer insights. Dialpad allows users to onboard quickly and focus on delivering a great customer experience. Key features include real-time call transcription, live customer sentiment, and live agent coaching. The solution offers integrations with Zendesk, Salesforce, Slack and many more. Priced per user per month, Dialpad Contact Center offers free calls to the US and Canada, no per-minute fees, unlimited inbound minutes and unlimited texting.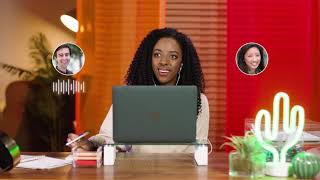 Dialpad n'est pas disponible en version gratuite mais propose un essai gratuit. La version payante de Dialpad est disponible à partir de 15,00 $US.
Prix :
Dialpad offers a 14-day free trail and three pricing tiers; Standard, Pro, and Enterprise. Please contact Dialpad for a quote.
Version d'essai gratuite :
Oui
Produits similaires à Dialpad
Évaluation des fonctionnalités
Secteur d'activité : Assurance
Taille de l'entreprise : 2-10 employés
Logiciel utilisé

tous les jours

pendant

plus de deux ans

Provenance de l'avis
---
End-all for hosted phone / fax
Overall, it's the most progressive VOIP option with the most current and cutting edge features. It's also less expensive than the competition. I won't switch to another provider for the forseeable future.
Avantages
Dialpad is one of the newest VOIP providers and feels that way- their design and feature set always seem to be a couple steps ahead of their competition. They pushed the softphone-forward model from launch, making deskphones a less preferred option. They integrate messaging fairly well into the app, and include all their features at one pricing tier instead of nickel and diming for upgrades.
The app is upgraded at least weekly with tweaks or new features.
Inconvénients
The interface still needs a little work; it's hard to tell when new text messages come in and there's no way to filter/sort/search in an efficient manner. Same goes for voicemails. The internal contact directory is helpful but not able to be "managed" in terms of combining dupes or bulk editing.
Secteur d'activité : Comptabilité
Taille de l'entreprise : 2-10 employés
Logiciel utilisé

tous les jours

pendant

1 à 5 mois

Provenance de l'avis
---
Artificial feature limitations soured my experience with Dialpad
Once the port issues were resolved it is generally fine and easy to use, although I am disappointed that several basic features are excluded at the price we are paying, which is not exactly cheap compared to competitors. I may switch to a different to gain access to the features that Dialpad refuses to provide without spending more money.
Avantages
Native app is easy to use, and easy integration with Google Contacts makes dialing a snap. All users can dial out VoiceIntelligence transcripts are useful and automatically generated. The accuracy is about 80%, usually good enough to easily tell what was being discussed even if some of the words are transcribed incorrectly.
Inconvénients
The port experience was a disaster. There was a goof somewhere and this left me without the ability to receive or make phone calls on my business' primary phone number at either Dialpad or at my prior provider (Google Voice) and the support did not make me feel like fixing this was a priority for them, never providing updates. It eventually got fixed.
The product has arbitrary and foolish feature limitations that feel unnecessary and petty. I am paying good money for this product and yet cannot access even a basic IVR because I am not an enterprise customer with more than 100 users. An IVR is absolutely basic functionality for a phone service with more than one user.
We also cannot set holidays on our service because we need to be in a more expensive plan to do that.
Pourquoi choisir Dialpad 
Inability to dial out using the main line or to receive texts to that number. Our customers had no idea who was calling them, and texts to our primary line vanish into the aether never to be seen or even known about.
Pourquoi passer à Dialpad
It seemed to meet my needs. In hindsight I wish I had gone with Openphone due to artificial and arbitrary product feature limitations that Dialpad imposes which Openphone does not.
Secteur d'activité : Cabinet d'avocats
Taille de l'entreprise : 51-200 employés
Logiciel utilisé

tous les jours

pendant

plus de deux ans

Provenance de l'avis
---
Dialpad is Almost a Perfect Tool to use for Calls
Avantages
The ability to text clients. A lot of the clients I have are homeless, or hard to reach so texting is an amazing feature.
Inconvénients
I wish it was easier to search text messages. When I search names in Dialpad I end up accidentally calling the clients.
Secteur d'activité : Construction
Taille de l'entreprise : 2-10 employés
Logiciel utilisé

tous les jours

pendant

6 à 12 mois

Provenance de l'avis
---
Run don't walk away
Initially it was ok, but in dealing with the company they are not honest in their dealings.
Avantages
The functionality is good and the setup on our smart phones is easy enough
Inconvénients
It is clunky, but when I canceled the service, I am still continued to be billed months after. The customer service is evasive and even called out there representative as if she worked for me. Not sure how they are going to back track on that statement. In the end, there are a lot of choices and I choose honesty and good service over price every time.
Secteur d'activité : Conseil en gestion
Taille de l'entreprise : Auto-entrepreneur
Logiciel utilisé

tous les jours

pendant

plus de deux ans

Provenance de l'avis
---
Great functionality and Price point for a small business
I've had it for so long, I can't remember how long. That means it's constantly used and part of my toolbox.
Avantages
A number available for voice and texting
Inconvénients
Needs to improve handoff reliability between devices
Pourquoi choisir Dialpad 
More functionality and reliability
Pourquoi passer à Dialpad
Just a matter of preference and supporting a growing company