En savoir plus sur TalentLMS
TalentLMS est un LMS (Learning Management System) cloud primé pour ceux qui cherchent à créer des cours en ligne en quelques clics faciles, même sans expérience. TalentLMS offre des fonctionnalités de création de cours, d'évaluations d'utilisateurs, d'entreprise étendue, de gestion des formations et de l'enseignement et d'e-commerce aux PME et établissements scolaires. Le créateur de cours de la plateforme propose des outils de contenu intégrés (vidéo, audio, SCORM, xAPI et flash) ainsi que des fonctionnalités de recherche afin de rechercher et d'intégrer aux cours des vidéos YouTube, des présentations SlideShare, des articles Wikipedia, etc. Toutes les leçons sont optimisées pour des présentations sur des ordinateurs de bureau, des tablettes ou des smartphones. Des tests fixes et aléatoires sont disponibles pour évaluer la rétention d'informations ; diverses questions peuvent être créées et réutilisées dans différents cours. L'IU (interface utilisateur) du portail d'apprentissage est personnalisable et peut être affecté à n'importe quelle URL, tandis que la ramification et les types d'utilisateurs personnalisés garantissent que ceux-ci n'ont accès qu'à ce dont ils ont besoin. Des visioconférences en classe virtuelle sont également disponibles pour faciliter l'apprentissage mixte. Les utilisateurs peuvent choisir d'être facturés sur une base mensuelle ou annuelle. Tous les forfaits incluent une prise en charge e-mail illimitée et un support en direct est disponible avec le forfait Premium.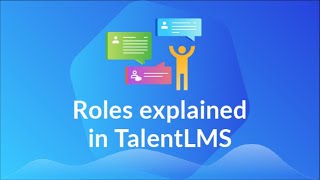 TalentLMS est disponible en version gratuite et propose un essai gratuit. La version payante de TalentLMS est disponible à partir de 59,00 $US/mois.
Version d'essai gratuite :
Produits similaires à TalentLMS
Évaluation des fonctionnalités
Secteur d'activité: Logiciels
Taille de l'entreprise: 51-200 employés
Logiciel utilisé

tous les jours

pendant

plus de deux ans

Provenance de l'avis
---
Continued improvements
Overall it has been a great experience. Their support is always helpful and timely, they rarely have service disruptions (despite a massive increase in e-learning following COVID) and they have continued to improve the features of the product.
Avantages
Talent LMS has continued to deploy regular quarterly updates which improve the features and usability of their product. They've maintained affordable pricing along the way, even when large updates have been added to the system. It's really easy for our learners to use and administration and reporting is pretty good.
Inconvénients
Certification management needs to be improved further. I still haven't quite figured out how we will handle re-certification if requirements differ from the original. It's also not easy to get the certificate ID number, which is important to be able to store the data outside of Talent LMS. Our workaround requires manually loading a PDF preview and taking the ID from the PDF, which is the only place you can embed it natively. Reporting has gotten increasingly better over time but can still use some better cross-object reporting and filtering based on other criteria.
Pourquoi passer à TalentLMS
Better value for money considering all the features. Also was extremely white label and had broad API access which was important to us to integrate into our existing customer systems and portals.
Réponse de

Epignosis

Nick, thanks for your feedback and review! As you mentioned, our team continues to keep improving TalentLMS and our quarterly updates are a result of the feedback we gather from our customers. It's great to hear that you've had a great TalentLMS experience thus far, and we'll keep working hard to ensure things keep on getting even better!

Répondu le 15/12/2020
Secteur d'activité: E-learning
Taille de l'entreprise: 2-10 employés
Logiciel utilisé

tous les jours

pendant

plus d'un an

Provenance de l'avis
---
Easy to use and very reliable
I'm very satisfied with this product. Thanks to TalentLMS, I can successfully offer my products to a large number of customers.
Avantages
I've been using TalentLMS since 2019.
The software is easy to use , has all necessary features and works stable and reliable.
There is an extensive product documentation available and a very fast support team is answering individual questions. There have been two webinars with helpful tips in the last 2 months.
An app is available so that user can learn offline.
Last update now enables more user-specific adjustments (Homepage).
Inconvénients
The offline app does not show exactly what is in the online LMS.
There are few individual structuring options.
Pourquoi choisir TalentLMS 
LMS was not working properly.
Pourquoi passer à TalentLMS
TalentLMS has more functionality, is less expensive, very stable, easy to use, has an offline app.
Réponse de

Epignosis

Sandra, we are so happy to read that our support team have exceeded your expectations and that thanks to TalentLMS you can offer your products to your customers!!

Répondu le 03/02/2021
Secteur d'activité: E-learning
Taille de l'entreprise: 2-10 employés
Logiciel utilisé

tous les jours

pendant

1 à 5 mois

Provenance de l'avis
---
TalentLMS Review By Bullet English
Avantages
TalentLMS is everything you would need in one place, from creating courses to giving certifications of completion to your students, the best thing about it is the gamification abilities which makes students a lot more productive.
Inconvénients
Besides having to pay more to get Live support there isn't actually things you can complain about, maybe setting up the portal should have more options to make even better looking portals.
Secteur d'activité: Urbanisme et architecture
Taille de l'entreprise: 2-10 employés
Logiciel utilisé

tous les jours

pendant

6 à 12 mois

Provenance de l'avis
---
Lacking Features as Advertised
Very poor customer service, see above over six months or trying to work out issues with customer support, next step is Better Business Bureau.
Avantages
The software is said to have many features at a low cost, this is clearly false advertising.
Inconvénients
The software is advertised and marketed as a platform for selling online courses.
For many issues users are required to enter CSS or Javascript for simple issues like a social media link. For over six months I have been trying to work with customer support, today I gave up. My next step is to report the company to the Better Business Bureau.
As the [SENSITIVE CONTENT HIDDEN] wrote me:
Hi Mark,
Thank you for contacting me and for sharing your concerns.
I can understand your frustration.
It is true that our product development team has decided to focus more on Enterprise features, rather than e-Commerce related ones.
We offer some integrations with payment gateways and specific eCommerce features allowing our customers to sell their courses through their TalentLMS portal but it is not our main focus.
As far as your specific requirements are concerned, our support team offered you advice on how you could use our CSS / Javascript editors to achieve what you are looking for.
We have decided to offer these editors (CSS / Javascript) to give our customers more freedom. Using these editors you have more options, but CSS and Javascript knowledge is required.
We cannot provide customization services to our customers, according to our policy, but our software support engineers are always available to advise and guide you through.
Please let me know if you need any further clarification.
[SENSITIVE CONTENT HIDDEN]
Pioneer in eLearning solutions
TalentLMS
Réponse de

Epignosis

Dear Mark, we're sorry to hear that the follow up provided by our customer support team has not met your requirements. As mentioned in the email you shared, our team is on-hand should you wish to seek any further assistance. We wish you all the best in your future business endeavours.

Répondu le 21/02/2020
Secteur d'activité: E-learning
Taille de l'entreprise: 11-50 employés
Logiciel utilisé

tous les jours

pendant

6 à 12 mois

Provenance de l'avis
---
Helped us pivot to virtual training as a result of the pandemic
We previously did the majority of our training in person. As a result of Covid, we switched everything to online learning, both synchronous (with Zoom) and asynchronous. TalentLMS easily connected with Zoom to allow us to do both, depending on the course and the people being trained. And thankfully our users have found it easy to use the platform.
Avantages
TalentLMS is fairly easy for non-technical users to set up and maintain courses. In fact, I've taught many of my colleagues to do so. The process for setting up new courses is pretty straightforward and well documented. While the default process doesn't have a lot of bells and whistles, there are some customizations available for those who look under the hood a bit (such as with custom CSS and Javascript).
Inconvénients
In order to make the software easier for non-technical users, aspects like branding can be challenging to customize. For example, the size restrictions on the logo image are pretty hard to work with. Not only that, they aren't published anywhere (at least not that I could find). I finally contacted their support and was able to have them override the defaults so our logo would look normal. Worth nothing is that because their support is in Europe and I'm on the Pacific Coast of the U.S., it often takes 12 hours or so before I'd hear back. This made working with support take a long time when compared with other similar companies.
Réponse de

Epignosis

Thank you for your review. It is really interesting reading that TalentLMS has met all your requierments to deliver training during Covid times. Be sure that our world-class support team will always be hear to back you up, even if we are not on the same continent and if you need an extra little help, you can always check our knowledge base. https://help.talentlms.com/hc/en-us/categories/360001246253-Knowledge-Base

Répondu le 01/07/2021