En savoir plus sur Dixa
Dixa est une plateforme de relation client qui aide les marques à renforcer les liens avec leurs clients grâce à des conversations simples, unifiées et prenantes. Dixa permet à votre équipe de fournir un service instantané et continu par téléphone, e-mail, chat et Facebook Messenger à partir d'un seul écran pour développer des relations plus personnelles et plus durables avec vos clients. Les statistiques de performances en temps réel, le routage intelligent, les intégrations transparentes, les automatisations, la reconnaissance des clients et de nombreuses autres fonctions vous aident à prioriser vos clients et à fournir le meilleur service possible à chaque fois. Toutes les conversations sont placées dans des files d'attente, puis sont automatiquement assignées à l'agent approprié, tandis que les données des conversations sont traduites en analyses en temps réel. Les autres fonctionnalités comprennent : VoIP, enregistrement des appels, SVI (serveur vocal interactif), transfert d'appel et rappel automatique.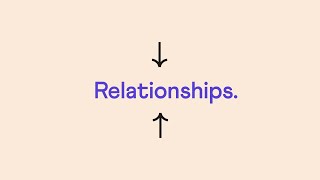 Dixa n'est pas disponible en version gratuite mais propose un essai gratuit. La version payante de Dixa est disponible à partir de 39,00 $US/mois.
À partir de :
39,00 $US/mois
Version d'essai gratuite :
Oui
Produits similaires à Dixa
Évaluation des fonctionnalités
Logiciel utilisé

tous les jours

pendant

6 à 12 mois

Provenance de l'avis
---
Excellent performance
We have compacted better in the work
Avantages
It is easy to use, it has a flaxibility for work that improves business performance, it is constantly improving, that is why it has that great we will continue using it
Inconvénients
We do not find a major problem with this platform, I just hope that the text options in voice improve a bit
Réponse de

Dixa

Thank you for your review, Luimer!

Répondu le 02/05/2018
Secteur d'activité : Biens de consommation
Taille de l'entreprise : 1 001–5 000 employés
Logiciel utilisé

tous les jours

pendant

plus d'un an

Provenance de l'avis
---
Dixa - Great Omnichannel/CRM Software
Much better consumer experience because you put the consumer in control if they want to wait for an agent, get a callback or leave a voicemail.
Our channel partners get to the agent supporting them via area code routing and email identification. It give a personalized experience and saves time.
Avantages
Programming in Dixa is like programming in Visio. You do not need technical expertise to create a flow that will give your customers an outstanding experience.
Inconvénients
The Analytics and reporting gives you the fundamental information but the package needs enhancements.
Pourquoi choisir Dixa 
Dixa's telephony offering was far superior. We could only implement chat in North America and not the rest of the world.
Pourquoi passer à Dixa
Dixa was clearly the best value proposition. They a relatively new company and are very open to working with you to add enhancements that make a difference in the experience you deliver to consumers and channel partners.
Secteur d'activité : Impression
Taille de l'entreprise : 2–10 employés
Logiciel utilisé

tous les jours

pendant

plus d'un an

Provenance de l'avis
---
Be ware of trick-sale upgrades.
It started off fine with big promises and no limits to what the software could do. As described earlier, I feel I have been tricked into an upgrade, and a new 2-year binding period, despite our previous commitment.
The soulution we have now, is back to the original, but at an increased price.
If we haven't done this test with the callcenter, we wouldn't have got this increased price pr. agent and we would not have renewed the binding period.
Of course I tried to discuss this with our sales contact, but after the sale, he did not want to talk us and referred to an account administrator.
Then I tried to talk to our account manager, but as he said, he knows nothing about our deal and could not do anything.
Dixa have many fine words, about their focus is on providing exceptional customer service and nurturing their customer's friendship, but the fact is that we have now found another solution and closed our connection to Dixa, even though we still have to pay a long time for software that we can not use.
Avantages
The software uses queue for email routing, as in a telephone system.
Inconvénients
We used the software to manage our incomming salesupport emails from different contries. The sofware did the job, but we didn't always get the attachment from the email into Dixa. This led to some confused conversations with the customers.
After some time using dixa for email, we agreed to start a test the incomming phone routing with our call center to include them in our dixa setup. Unfortunately, it did not work as planned, as we experienced a lot of delay in the conversations, and the test was therefore stopped.
As a result of the test, we suddenly got a masive price increase per. agent + 2 years more binding period.
Pourquoi passer à Dixa
Dixa was cheaper back then, but looking back, we should have chosen otherwise.
Secteur d'activité : Emballage/livraison de marchandises
Taille de l'entreprise : 11–50 employés
Logiciel utilisé

tous les jours

pendant

plus d'un an

Provenance de l'avis
---
All in one place
We have seen a significant improvement in the software compared to what it was when we first
adopted it both in respect of the upgrades and their customer support.
We would like to wish Dixa to continue on this path of improvement to provide their customers with a
product that meets the customers' evolving needs.
Avantages
We have been using the Dixa software for a year now and are very satisfied to have implemented the
move to this platform. Using the software has reduced the disarray that is commonly caused by having
separate systems, as Dixa has everything in one place: phone, email, real-time live chat and Facebook
Messenger. The interface of the platform is functional and user-friendly, specifically when it comes to
routing the tasks between agents. As a result, all customer queries and correspondence are dealt with in
a timely and efficient manner by the most suitable agents to meet the customers' needs.
Inconvénients
Having used Dixa over the past year, we have experienced some of the following issues:
 We could not use the software to call some of our contact numbers;
 Some of the customer correspondence would not be delivered properly and we would only see
an empty file;
 Not all customers could see the attached files, or we would not be able to attach files our end.
The team at Dixa dealt with any issues raised professionally and efficiently. Working with the platform is
now much easier, as the upgrades implemented by the Dixa team have helped us to deal with the
everyday tasks more productively and with less complications.
Réponse de

Dixa

Hi Jonas,

Thank you so much for the review! We are excited to be working with you and your team and plan on continuing to grow the platform to continue to meet your needs :)

Répondu le 27/03/2019
Taille de l'entreprise : 2–10 employés
Logiciel utilisé

tous les jours

pendant

1 à 5 mois

Provenance de l'avis
---
Cheap, efficient and all about customization, this is what I can say about using Dixa.
It works great for us and I can even call it the best solution we have tried so far. Dixa definitely worth trying, besides, it is free in case you want to try it.
Avantages
We are using Dixa for more than 3 months now.
The thing that I absolutely like about it is that you can customize almost everything in the system (starting from the call flows and the ability to set priority for the agent up to the color of the chat widget).
In case you need any assistance with the program you can get excellent support from their side as they work 24/7. Also, they offer a demo with their specialist where they basically show all the features that you can use. And after that demo, Dixa seems even more fast and efficient.
Besides all this Dixa is cheaper than other solutions that we have tried.
Another plus about Dixa is that we were able to keep our existing number, Dixa team just helped us to port it to the system easily.
Currently, our team is more than satisfied with the outcomes that we got for that price :)
Inconvénients
As it has lots of features and new and new ones are established all the time lots of questions connected with these new features arise. Fortunately, their support is working all around the clock so it is not really such a big deal. As for now, there are no other cons to list.
Réponse de

Dixa

Thanks for the great review, Elizabeth!

Répondu le 17/08/2017