En savoir plus sur iGrafx
iGrafx est une solution BPM (Business Process Management). Parmi les fonctionnalités principales figurent : automatisation des processus, gestion des performances, outils de risques et conformité et optimisation SAP ; la solution peut être déployée localement ou dans le cloud. Les outils d'automatisation des processus aident les utilisateurs à créer des modèles de processus métiers et des diagrammes de notation avec une interface de type glisser-déposer. Les utilisateurs peuvent définir des flux de travail, des règles et des flux de données en fonction de leurs besoins. La solution fournit un point d'entrée unique en matière d'accessibilité et d'adoption à l'échelle de l'entreprise, ce qui permet aux responsables de consulter des tableaux de bord mis à jour et les performances en temps réel. iGrafx propose également de gérer la confidentialité des données grâce à des contrôles d'accès spécifiques à chaque utilisateur. De plus, les utilisateurs peuvent enregistrer et analyser les informations à propos des interdépendances entre les processus au sein d'une entreprise. iGrafx offre à la fois des abonnements mensuels et des licences permanentes. L'outil est disponible sur tout appareil iOS ou Android et fournit un service d'assistance via une base de connaissances en ligne, par téléphone et par e-mail.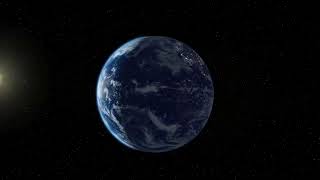 iGrafx n'est pas disponible en version gratuite mais propose un essai gratuit.
Version d'essai gratuite :
Oui
Produits similaires à iGrafx
Évaluation des fonctionnalités
Secteur d'activité : Automobile
Taille de l'entreprise : 51–200 employés
Logiciel utilisé

tous les jours

pendant

plus de deux ans

Provenance de l'avis
---
Best Support for Implementation of Process-Based Management
4aBetterBusiness has used iGrafx to achieve transformational results with clients, with payback in months. iGrafx has always been at the forefront of introducing useful functionality that is easy to use.
Avantages
Ease of use, focus on features and function that enable businesses to work better
Inconvénients
We have had no issues with the installation or use of the software
Réponse de

iGrafx

Paul
Thank You for your continued use and support of iGrafx.

Répondu le 27/12/2018
Secteur d'activité : Banque d'investissement
Taille de l'entreprise : 2–10 employés
Logiciel utilisé

Autre

pendant

plus d'un an

Provenance de l'avis
---
iGrafx is great for meeting the requirements of the regulation standarts
iGrafx works great for us to meet regulatory compliance requirements with their great software and the great support team with an extensive knowledge on the features and capabilities of their product.
Avantages
iGrafx provides us end to end solution infrastructure for in-company cloud deployment, risk and standards compliance in a scalable way. Their support team is maybe not fast to response but when they return they are extremely professional in their approaches to problem solution with a great expertise on the features of the product.
Inconvénients
Support team is not fast to response to the problems that we are reporting them. Their knowledgebase which is present in their website should be improved with video tutorials. Shape and icon library, process maps visuals should be improved and local to cloud synchronization performance should be improved.
Pourquoi choisir iGrafx 
iGrafx was more compatible with meeting the regulation standards of our company.
Pourquoi passer à iGrafx
iGrafx's pricing plan was more reasonable for us.
Réponse de

iGrafx

Thank you Nicolas for your support and use of iGrafx. We also appreciate your candor about support response times. Support of our customers is something we definitely take very seriously and will look into.

Répondu le 01/12/2020
Secteur d'activité : Pétrole et énergies
Taille de l'entreprise : 2–10 employés
Logiciel utilisé

tous les mois

pendant

plus de deux ans

Provenance de l'avis
---
Great flowcharting software
I mostly use igrafx for business process modelling. For that it's very good and it's quick to develop a workflow chart.
Avantages
I like the functionality, good graphics and easy to develop relatively simple diagrams - especially for business process modelling.
Inconvénients
The symbol library is pretty limited, e.g. hard to find right symbols for electrical diagrams. Process modeling is fairly complex and the help features are a bit limited.
Alternatives envisagées 
Visio
Pourquoi passer à iGrafx
iGrafx has simply better flowcharting features, especially as it pertains to the visual appearance of flowcharts. It also allows one to develop simulation models which is sometimes valuable.
Réponse de

iGrafx

Thank You George for your review. We heard you and are consistently looking for ways to improve our help files and tutorials. The latest release of iGrafx contains more detail and useful videos that provide instruction on some of the more widely used functions of iGrafx. Additionally, soon we will be releasing a new virtual training system to allow users to take courses on-demand.

Thank you for your continued use and support of iGrafx.

Répondu le 07/04/2020
Secteur d'activité : Conseil en gestion
Taille de l'entreprise : 201–500 employés
Logiciel utilisé

toutes les semaines

pendant

6 à 12 mois

Provenance de l'avis
---
iGrafx is the face of business process transformation for enduring value which lasts forever !
iGrafx is one of the most suitable and ideal solution for increasing efficiency of business processes and enable strengthened business process management through bringing in process enhancement and quality assurance. It is strongly connected to RPA and Six Sigma and Lean model to extract business efficiency to most desired level.
It is one of the most convenient and remarkable solution which is widely known in the market and have more good feedbacks already recorded.
Avantages
Business process transformation for creating sustainable values for users and other involved stakeholders.
Long term business advantage and sustainability is gained.
Detailed process analysis and robust optimization of business resources.
Improved business performance and strengthened productivity.
Bringing efficiency and compliance in business process through inclusion of RPA and Six sigma etc.
iGrafx brings process agility and helps in bringing the expense to lowest by increasing the productive outcome. Overall process efficiency enhancement through increased ROI
Inconvénients
We need more customized features and process modules which can fit perfectly with our aligned business objective and goal.
The costing/pricing model should be based on SaaS and PaaS mode only
Secteur d'activité : Production alimentaire
Taille de l'entreprise : 501–1 000 employés
Logiciel utilisé

tous les mois

pendant

plus de deux ans

Provenance de l'avis
---
iGrafx Process for Six Sigma
I've enjoyed the software and have had an overall positive experience with it. I use it when performing or training to RCAs, I use it to develop SOPs or work instructions.
Avantages
I like the ability to turn a process map into an actual simulation.
Inconvénients
There is a lack of good training on simulation. I took the training you provide, but there was not enough "meat" to the training. I tried to perform, what I thought was a simple simulation after the training and couldn't do it. I really need to find some good training for this, to get the full value out of this software.
The library of shapes and icons is lacking. Several people within our company prefer Visio for presentation value it provides and for less experienced users, they find it easier to use.
Alternatives envisagées 
Visio
Pourquoi passer à iGrafx
For the simulation ability. Since I can't get good training on simulation it's hard to justify the higher cost over visio.
Réponse de

iGrafx

Thank you Kurt for your review and honest feedback. We are sorry to hear that you did not get what was needed from your training. We would like very much to chat with you about defining a training session that is specific to the needs of your organization. Please contact us: http://ow.ly/q01p50z12JD

Répondu le 31/03/2020