En savoir plus sur ESET Endpoint Security
ESET Endpoint Security is an on-premise and cloud-based anti-malware and security suite for small, midsize and large businesses. Primary functionality includes anti-malware, remote management, endpoint security, file security, firewall, virtualization security, mail security, web control and bot protection. ESET also offers offers implementation and security services for small to large businesses. The endpoint antivirus protects sensitive company information such as username and passwords against threats. The virtualization feature provides security for VMware and other virtualization solutions. The file security feature provides protection against threats such as viruses, rootkits, worms and spyware by monitoring malicious activities. The email security features remove spam and malware from email servers. With the ESET deployment and upgrade service, analysts can assess environments before the installation and configuration of products to ensure operational security. It also offers threat intelligence service to gain visibility into threat sources, helping organizations block malicious user/bot attacks and phishing. Analyst can also detect anomalies, set up rules and compile findings in status reports via the threat monitoring service. It offers mobile applications for Android and iOS devices. Support is available via knowledge base, videos and user forums.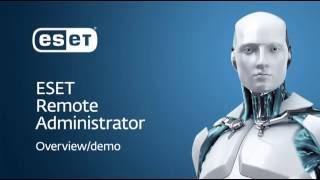 ESET Endpoint Security - Prix
ESET Endpoint Security n'est pas disponible en version gratuite mais propose un essai gratuit. La version payante de ESET Endpoint Security est disponible à partir de 339,60 £GB/année.
À partir de:
339,60 £GB/année
Version d'essai gratuite :
Oui
Produits similaires à ESET Endpoint Security
ESET Endpoint Security - Avis
Évaluation des fonctionnalités
Secteur d'activité: Automobile
Taille de l'entreprise: 2-10 employés
Utilisé

Autre

pendant

Essai gratuit

Provenance de l'avis
---
Eset simple et efficace
pas fait pour les grand entreprises
Avantages
installation et manipulation simple et rapide n influence pas sur la vitesse
Inconvénients
pas très sécurisé beaucoup de clé activation erroné
Secteur d'activité: Informatique et sécurité réseau
Taille de l'entreprise: 2-10 employés
Utilisé

tous les jours

pendant

plus de deux ans

Provenance de l'avis
---
Removes infections others do not.
Have found ESET support to be responsive and knowledage. We have met the UK head of sales a few times at various events and it has always been a pleasure.
Avantages
We are partnered with ESET as their product range has a very virus detection rate combined with a low system impact. Quite often we have customers bring in computers running other AV software and we use ESET to remove infections.
Inconvénients
The ERA console is very flexable but can be overly complex for most use cases. Would be nice to see a better implementation of the user interface, perhaps a wizzard system. This does not affect end users though.
Secteur d'activité: Télécommunications
Taille de l'entreprise: 501-1 000 employés
Utilisé

tous les jours

pendant

plus de deux ans

Provenance de l'avis
---
A good choice to keep viruses at bay
Overall, the product suits my needs especially in terms of managing a relatively small network of computers. The essential functions are present to prevent intrusion, and tying it up with the default firewall as well as tweaking router settings suits just fine in preventing unwanted websites and pop ups from appearing in in your screen, and sifting through websites with anomalous content.
Avantages
There's a ton of anti virus and anti malware apps already online, but one reason why I used this product is for its simplicity and for its being lightweight, and not to mention the pricing. Doing system maintenance can be a daunting task, and waiting for boot scans to finish can be time consuming especially with a lot of tasks on the to do list. Yes, I do boots cans once a month to ensure that my security software can reach the deepest caverns of my computer because with all the phishing, malware, ransomware, and viruses lingering online, it's better to make this precautions than fall prey to it.
I also find it very handy using the malware scan through the browser, which is optional but can be easily changed in the settings. Along with the default Windows Firewall of Windows 10, I feel my system a lot safer, because apparently using only the latter isn't sufficient enough to keep those bad entities at bay.
Inconvénients
Although pricing is way better than others, it is limited to some functionalities. And an advanced user might consider switching to other products if one is looking for other add-ons especially for those who have high browsing and other internet activities.
Secteur d'activité: Photographie
Taille de l'entreprise: 5 001-10 000 employés
Utilisé

tous les jours

pendant

plus de deux ans

Provenance de l'avis
---
ESET Endpoint Security
In experience, it is not a bad program, but it is very basic depending on the type of user that is addressed, for a home user it would be good but for business, something more robust would be needed.
Avantages
This security system although it has many options is very easy to use, it is very friendly and for a user who has never used it you can use it easily, I could say that this type of security should be used more for people of home since For some company it is very basic, it may have different security options but it is not complete.
Inconvénients
What I do not like is the cost, the cost of this application is too high for the options and security that it has, it can have different levels or options for security of different types for when protection is something very simple, at the company level that handles some sensitive information could cause problem, since the type of security as I mention it above is very basic, would be only for users of house, and for the price the users of house I would not accept it is very high.
They have an option for microsoft security that I do not see as a user.
Secteur d'activité: Exploitation minière et métaux
Taille de l'entreprise: 2-10 employés
Utilisé

tous les jours

pendant

plus de deux ans

Provenance de l'avis
---
Works well whether entry-level or high performance
Having used ESET for about seven years there are definitely more pros than cons.
Avantages
I have used ESET for about 7 years back and forth and at times together with another antivirus. When I first started with ESET it did a really good job, my laptop was not performing well, I installed it and managed to remove over 20 malicious software.
I like how it works well on different computer systems, be it entry-level or high performance. I am currently running it on an i5 processor with 8 GBs of RAM and it works well. It uses low computing power and it does not slow down my computer.
I like the ESET splash screen that shows up on computer startup, it's interesting how it's changed over the years. The splash screen has a clean and premium feel to it and it makes using ESET thus much more pleasant. The splash screen simply shows up and automatically disappears, making starting up pleasant and not long especially when compared to other programs where a complete window opens up which then has to be closed.
I have also used it on an entry-level computer with a Celeron processor and 4 GBs of RAM. It worked well, and I still saw the above pros, and most importantly I was able to scan my computer and have it free of malware.
Inconvénients
I do not have much against ESET, it works well, except that scan times are lengthy, but this is related to file sizes that I have on my machine and in any case, I found it to still be quicker than other programs.
There is a price point to ESET and even though it works well there are other anti-virus programs with a free plan that compete strongly with it.