En savoir plus sur Kickserv
Kickserv is a cloud-based field service management solution that provides small businesses, tools and functionalities, which help them to manage leads, estimates, team's schedules, jobs, invoices and payments. Kickserv can be tailored to suit businesses in various industries that include cleaning services, plumbing, HVAC and electrical. It features contact management, billing and invoicing, work order management, driver scheduling, dispatching goods and more. Kickserv provides users a custom user interface that allows them to monitor various aspects of their organization's workflow,s update and distribute invoices, monitor field technician status and more. The solution offers mobile applications for iOS and Android devices that help technicians and workers to send automated or custom job updates, notes and comments to the team in the office. Kickserv supports integration with QuickBooks Online, QuickBooks Desktop and Xero. Services are offered on a monthly subscription basis that includes support via phone, email and other online resources.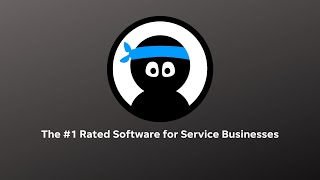 Kickserv est disponible en version gratuite et propose un essai gratuit. La version payante de Kickserv est disponible à partir de 59,00 $US/mois.
À partir de:
59,00 $US/mois
Version d'essai gratuite :
Oui
Produits similaires à Kickserv
Évaluation des fonctionnalités
Secteur d'activité: Construction
Taille de l'entreprise: 2-10 employés
Utilisé

tous les jours

pendant

plus de deux ans

Provenance de l'avis
---
Excellent functionality and ease of use
Kickserv offers us the opportunity to quickly reschedule and update work orders in real time. The Quikbooks integration saves us time and money because we only enter customer info once.
Avantages
Kickserv enabled us to scale up the business and offers us excellent tracking for billing, communication, and customer service.
Inconvénients
There are no issues or downside for my company.
Réponse de

Kickserv

Thank you Ted. Your loyalty and willingness to take a moment to give us feedback is worth a lot to us. I hope it also helps others.
Cheers!

Répondu le 10/12/2018
Secteur d'activité: Services environnementaux
Taille de l'entreprise: 2-10 employés
Utilisé

tous les jours

pendant

plus de deux ans

Provenance de l'avis
---
#1 in Customer Relationship Management & Dispatching software
Kickserv has streamlined my service-based business. It's easy to use for dispatching and task reminders. It also syncs with my bookkeeping software, google calendar, reputation management software and Stripe.
Avantages
It is easy to start using the kickserv system, especially since they have such a phenomenal support staff
Inconvénients
I have used this software for over 8 years and the ONLY thing I still would like to see is a more robust search ability. For example, if I were to look for every job that I did "carpet cleaning," I would get a list (instead of having to pull a report).
Utilisé

tous les jours

pendant

plus de deux ans

Provenance de l'avis
---
Kickserv is a great app that I have used for my Piano Service Company.
Avantages
All inclusive connectivity of all the data needed to run my (Piano Service) business. I consider myself a fairly expert user of kickserv, using it from its early inception, then called ' Service Sidekick'. I am totally on board to help bring it to its fullest potential, so dont take the cons section too hard...I use the system every day, all through the day, and my entire operation depends on this most awesome application.
Inconvénients
Software is gradually degrading. Latest update published makes KS sluggish, screen freezes constantly during scrolling. Reports have been altered to the point of useless.
Quadruple redundant data entry, creating and closing an event, then a job.
No auto fill on repeated fields.
Phone numbers require dashes be entered. Format the field for straight 10 digit entry.
Area code, city, and state are almost always the same in my service area. Why dont these fields hold and auto fill the last data entered? Internet standard these days is that the state is a 'state' field, only accepting 2 CAP characters in verified state identifiers.
No notification if email is successful, and no notice when messages fail. This has caught me with my pants down with customers...( yes customers, not contacts) emailing time sensitive invoices and opportunitys.... guys, they are ESTIMATES, Not opportunitys!!
Stripe send a payment received email notification...Awesome.
The text is the problem. First words of auto generated notification says Congratulations!.
Congratulations? We are small businesses....we take money, every day, all day. It is inapropriate, and smacks of a Condesending viewpoint.
Miss labled fields: My customers are my 'customers' , not my 'contacts'. New address verify is great on service address, Why does it not verify billing address? Getting paid is a very important aspect of small business. Makes no sense.
Réponse de

Kickserv

Hello Scott,
We agree that April and May were not good months for Kickserv. We are so very sorry. We did correct the couple of issues that were inherited from the massive migration of hundreds of original customers from our legacy platform. We regret not anticipating those issues prior.
I would like to clarify some points you made:
1. We do not require dashes in phone numbers fields.
2. We do indicate if an email has failed in your Dashboard > email activity page.
3. Opportunities is a way to make our program more applicable to more people. When you do send out the template it does say estimate. We can help you with how it looks if you need something custom. Let me know.
4. Regarding your comment about the billing address, typically we are not verifying the address so much as we are just indicating on the map where that service address located for routing purposes and driving instructions.

Répondu le 17/07/2017
Secteur d'activité: Automatisation industrielle
Taille de l'entreprise: 11-50 employés
Utilisé

tous les jours

pendant

plus d'un an

Provenance de l'avis
---
Kickserv Review
Kickserv allows us to go semi paperless and cuts out time from dispatch to accounting.
Avantages
The ability to store everything together.
Inconvénients
It did not integrate with QuickBooks Online as we had hoped. It integrates with it, but not everything transfers.
Secteur d'activité: Services aux consommateurs
Taille de l'entreprise: 2-10 employés
Utilisé

tous les jours

pendant

plus d'un an

Provenance de l'avis
---
Best CRM Platform!!
-Easy way to download and calculate jobs for accounting.
-Great way to have clear access for everyone in the company to the CRM via the app. The detailed and yet simple organizational process with Kickserv has added tremendous value to us.
Avantages
-Organization of data and customer list
-Convenient way to calculate weekly, monthly jobs sold.
-
Inconvénients
-Sometimes it does not load properly
-Would be great what time notes are added to NOTES section for each tab
Réponse de

Kickserv

Hello Amir,
Thank you for your feedback and EXCELLENT scoring. We have been doing field service work for well over 30 years now. Plus, thank you for your feature request since I was able to submit it within our Product Board.

Répondu le 26/06/2019