En savoir plus sur Blackboard Collaborate
Blackboard Collaborate est une solution d'apprentissage collaboratif en ligne conçue principalement pour les établissements d'enseignement primaire et secondaire, l'enseignement supérieur et les administrations. Blackboard Collaborate propose un outil de conférence web basé sur navigateur pour faciliter les interactions entre les instructeurs et les étudiants. La solution dispose d'une fonctionnalité de chat en classe qui offre une plateforme de chat permettant aux étudiants de partager du texte et du contenu audio et vidéo. La fonctionnalité de tableau blanc interactif affiche des diapositives PowerPoint pour que plusieurs participants puissent prendre part à une même présentation. Le contenu du tableau blanc peut être ajouté ou modifié directement à partir de Blackboard Collaborate, sans avoir à ouvrir PowerPoint. Les utilisateurs peuvent personnaliser leurs profils avec des images, des vidéos et d'autres contenus pour faciliter la communication. Blackboard Collaborate leur permet de partager des fichiers PowerPoint et PDF avec des classes sans nécessiter de logiciel supplémentaire. La solution peut être intégrée à Blackboard Learn pour fournir un système LMS (Learning Management System) complet.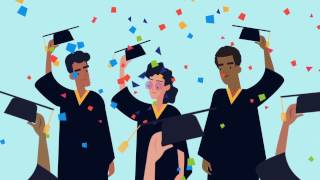 Blackboard Collaborate - Prix
Blackboard Collaborate est disponible en version gratuite et propose un essai gratuit.
Version d'essai gratuite :
Oui
Produits similaires à Blackboard Collaborate
Blackboard Collaborate - Avis
Évaluation des fonctionnalités
Secteur d'activité : Gestion de l'enseignement
Taille de l'entreprise : 11–50 employés
Logiciel utilisé

toutes les semaines

pendant

plus de deux ans

Provenance de l'avis
---
Very simple and intuitive.
Blackboard Collaborate is an excellent tool which is very effectively in educational environments however for SMEs there are better alternatives with similar features at lower prices.
Avantages
Blackboard Collaborate is a simple and powerful tool. Features like creating groups and file sharing allow users to improve their user experience while using the software. I appreciate that the video quality would be stable despite of the difficulties in connectivity we could experience. What I like the most is the fact that you do not need to download any additional app to use this software on your phone.
Inconvénients
I have not had any problems while using the app however I think that some additional functions can be implemented such as a button to control the level of audio, annotations and a video speed controller.
Secteur d'activité : E-learning
Taille de l'entreprise : Auto-entrepreneur
Logiciel utilisé

toutes les semaines

pendant

plus de deux ans

Provenance de l'avis
---
Mostly reliable platform for online classes
Pleased with my experiences with Blackboard. It's incredible that you are able to take virtual classes with this platform.
Avantages
As background information, this was used for online classes - so my experiences is limited and based only on that. With that said, though, I was pleased with my interactions with Blackboard Collaborate. Here are the pros:
- It has an Interactive Whiteboard feature that is quite helpful. Teachers can add their slide deck or presentation here. The students can then "interact" with the presentation using some nice features (type words, underline texts, even highlight).
- Similar to other programs, you can share your device's screen with the class or you can allow other students to share their screen if they need to show a presentation or something. This comes in very handy if used well.
- If you've never used Blackboard before, I think it's pretty easy to get the hang of. It's well organized and has a nice user interface.
- Without Blackboard, managing the workflow in an online class would be extremely difficult. However, Blackboard does a phenomenal job of allowing information, assignments, quizzes, etc. to be assigned and returned/collected in an organized fashion.
- If a student is unable to attend a live session, Blackboard includes a record option so they can go back and watch the lesson whenever possible. This can also be used for remediation and review.
- They have some nice little features that often go overlooked, like the quick response or thumbs up/thumbs down features. It's helpful when quickly checking for understanding.
- Breakout/small group feature.
Inconvénients
Here are some concerns:
- While it works well with Chrome, this platform does not seem to work with Safari or Edge. (This could be user error, though.)
- This may be user error, too, but I found the audio to be a little off. It seems like they could do some updates here to help it sound a little more smooth and less choppy. Sometimes you don't always hear everything.
- Even though the record feature is awesome - it can be annoying because the video and the audio are sometimes off.
- I guess this could be based on the WiFi connectivity, but video quality is inconsistent.
Secteur d'activité : Enseignement supérieur
Taille de l'entreprise : 1 001–5 000 employés
Logiciel utilisé

tous les jours

pendant

plus d'un an

Provenance de l'avis
---
Good for the basics of remote classroom learning
Overall, I think Blackboard is an adequate software for classes to use as far as the basics go (e.g. putting syllabi and class readings online, administering quizzes and tests, grading). The look and feel of the software can be improved upon and it can be made more user-friendly, but overall, it does an okay job.
Avantages
I like that it has the basic features needed for this type of software, such as the ability to administer and grade quizzes online. It is pretty intuitive to use, but it could be better.
Inconvénients
The whole program looks and feels very dated. Because it looks so dated, it feels like it has not been upgraded in a while and could be difficult to use. It surprisingly is pretty intuitive to use however, but there are still ways that it could be improved upon. For example, grading assignments can be made an easier task that does not need to be featured on a separate page.
Secteur d'activité : Enseignement supérieur
Taille de l'entreprise : 501–1 000 employés
Logiciel utilisé

tous les jours

pendant

plus d'un an

Provenance de l'avis
---
Blackboard College Student Perspective
I was neither buyer nor administrator so I can't speak to that end of it or its cost value. However, I can say, if you're looking for a software that allows students to learn and collaborate with an interactive platforms built for learning and collaborating, this is one of the best options out there. I say this as someone who has used Canvas, Teams, and interactive text software built for collaboration. I've never used Google Classroom but I have used Jamboards and similar collaborative "white board" and commenting software. This is the best product I've used next to Canvas in the higher education setting among other students/peers long-term. Teams really does work best for "small professional teams" in my opinion, and the classroom is not a small professional team. Jamboard, Padlet and collaborative whiteboard software just always felt underdeveloped, messy, crowded and too lacking in structure. They're really glorified shared sticky notes, which only work in very small doses. I don't have much to say in comparing Canvas and Blackboard. They're similar on the student user end with subtle stylistic differences. However, at this time, if the choice is between the two, I can't think of anything specific that would tip me one way or the other.
Avantages
I loved its collaboration tools. We also used it in combination with Zoom during the pandemic, which was cool as a concept. In practice, it was overwhelming because of hybrid classes and older professors who struggle with technology. At times, it could be frustrating to work with so much depending on online material but there was a security in Blackboard, that when we figured it out, solved small technical issues, the end result was reliable and optimized in some way or another for any kind of educational activity. Zoom is arguably faster paced, more live, but working with the two together, offered really unique and creative new collaborative experiences. I appreciated the versatility and accessibility of Blackboard greatly.
Inconvénients
I disliked the inconsistent technical demands and the lack of transparency about the differences between what professors view and what students view. Some of this could be fixed with our own research but some of this could have been helped with a little more technical support on the user side. I also found the inconsistent email notifications annoying. It might seem redundant to other users but for all email notifications and correspondence, I would have preferred matching formatting and styles of notification. It would have helped me find things more quickly and it would have made skimming fifty or so emails every morning for important communications more fruitful.
Secteur d'activité : Gestion de l'enseignement
Taille de l'entreprise : 201–500 employés
Logiciel utilisé

tous les jours

pendant

plus de deux ans

Provenance de l'avis
---
Blackboard, the ideal platform for higher education
After more than 2 years of use, the platform seems to me to be the best in the market to guarantee a good online education and teaching, however, it has aspects to improve such as the search for material.
Avantages
Easy to useUser friendly interfaceAllows full collaboration between students and teachersDynamic material managementVideo call rooms availableAllows constant communication
Inconvénients
The search for the material is time-consumingGroups are often not closed correctly