En savoir plus sur Paycor
Paycor creates HR software for leaders who want to make a difference. Paycor's Human Capital Management (HCM) platform modernizes every aspect of people management, from the way you recruit, onboard and develop people, to the way you pay and retain them. But what really sets Paycor apart is their focus on business leaders. For 30 years, they've been listening to and partnering with leaders, so they know what they need: HR technology that saves time, powerful analytics that provide actionable insights and dedicated support from HR experts. That's why more than 30,000 medium & small businesses trust Paycor to help them solve problems and achieve their goals. Paycor builds HR software for leaders who want to: Focus on Strategic Goals A core HR solution for all employee data, so you'll never have to switch platforms, log-in to multiple systems, re-key information or open multiple spreadsheets. Understand Their Business at a Deeper Level Paycor Analytics is the most powerful platform on the market—we're the only ones bringing enterprise-level insights to medium and small business. See Around Corners Anyone can sell you HCM tech for today. What about tomorrow? Paycor delivers expert advice at every stage of the process, from the consultative sales approach that seeks to understand your business before recommending solutions to ongoing guidance from a dedicated customer success team.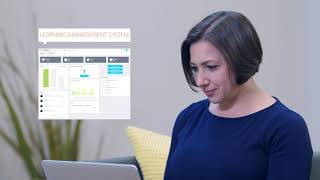 Paycor n'est pas disponible en version gratuite.
À partir de:
Non fourni par l'éditeur
Version d'essai gratuite :
s/o
Produits similaires à Paycor
Évaluation des fonctionnalités
Secteur d'activité: Gestion de l'enseignement
Taille de l'entreprise: 501-1 000 employés
Utilisé

tous les jours

pendant

plus d'un an

Provenance de l'avis
---
Paycor's a vital element for the efficient management of human talent from the web
The organization has optimized from the work per hour required in reality, as the development of data that allow you to optimize the preparation of the payroll and therefore the accounting and finance of the company. In addition to the Paycor applicant tracking system, the company has been able to optimize its recruitment and selection of qualified personnel.
Avantages
The software is very useful because its integrated tools provide me with a virtual environment to manage from its graphical interface the assistance of the staff, as their time of stay in the premises, in addition the graphics tool allows me to generate basic inputs for the construction of the reports that the other instances of the organization require in terms of the need for personnel and the preparation of the payroll. It is very good because it is also compatible with several operating systems such as Mac OS, independent operating system, Windows 8.
Inconvénients
The difficulty has been in reaching the precision levels of automating the tracking of employee hours based on their actual work hours in the company and although administrators can configure workflows and distribute permissions to several users according to the roles, his workstation is cumbersome at the system level to translate all those variations of the programming that the tool has with reality.
Secteur d'activité: Construction
Taille de l'entreprise: 51-200 employés
Utilisé

tous les jours

pendant

plus d'un an

Provenance de l'avis
---
Stuck with disappointment
I am very torn. I do like the system and feel like there are a lot of functions to take advantage of, however because the customer service is so poor I can not get help to utilize them to the full extent. Also I am disgusted by their billing department, I don't understand why I cannot get answers on what I am expected to pay for and why it changes each week.
I honestly want to look for something different, but I feel stuck since we just went through the transfer last year. I have 150 employees and I don't want to put them through another change so quickly. I would change if I could and I would not recommend this to anyone.
This is my last hope to try to get someone's attention, 4 months ago I expressed all my frustration with the sales people and was hopeful for some change, but nothing has changed.
Avantages
I really like the payroll function of the software, it is very easy to set up and run payroll. Also the user side of things is very simple and available in Spanish.
Inconvénients
Billing is inconsistent and uninformative, you ask questions and cannot get a direct or clear answer, I think it is very fair to be asking what I am paying for. Which then leads to the other worst function for this company which is customer service, I have been working on a billing question about delivery fees for over a month now, I have now had to ask 3 different people which include the sales people that sold me on Paycor.
I have been working on getting a user simple access to review our time cards and it is taking 3 weeks now. I called the support team, they told me it was fixed (it was not). I then created a case number by reaching out to through their support email, a week later I had to follow up with another phone call and they told me they had not even started working on this, so I had to sit on the phone for an hour while they worked on it.
Réponse de

Paycor

Thank you for taking the time to share your feedback! It is great to hear that you are enjoying your Paycor experience. Have a great day!

Répondu le 17/07/2020
Secteur d'activité: Gestion d'organisme à but non lucratif
Taille de l'entreprise: 201-500 employés
Utilisé

toutes les semaines

pendant

6 à 12 mois

Provenance de l'avis
---
Software is nice but beware....
Frustrating. Implementation was pretty much us holding their hands.
Avantages
The software is intuitive and easy to use. Payroll processsing is (usually) a breeze.
Inconvénients
Support is non-existent. We have had issues starting with implementation. The implementation team did not understand what we wanted and didn't set up the system properly. There were times when they did not even understand their software and how it worked (accruals). We have had 9 months of issues with payroll tax filings with Paycor.
Réponse de

Paycor

Hi Tim - Thank you for taking the time to share your feedback. I just wanted to let you know that we value your insights and I have shared them with the team to help us improve. We understand and appreciate that the past months have not been easy, in fact it has been frustrating, please know our entire company is focused on righting the ship to deliver the customer support you deserve and expect. I can assure you this is 100% our entire companies focus from leadership all the way down.

Répondu le 26/03/2021
Secteur d'activité: Cabinets médicaux
Provenance de l'avis
---
Mostly positive experience with NimbleSchedule
Avantages
In general, I am very happy with this product as the person putting together the schedules!
It is easy to see when requests are put in, and it is nice that our nurses can easily pick up shifts and we do not have to deal as much with filling in open shifts.
It is very helpful that we cannot double book an employee - I'm sure that has saved me countless times.
I have had a good experience with Nimble for the most part.
Inconvénients
Occasionally when our employees look at the month view of their schedule, the program switches days and patient accounts. This is the biggest flaw we have encountered.
It is also sometimes a pain to enter shift times, though that is becoming less of a hassle as I am becoming more comfortable with the program.
On holidays, it is great that they are all entered so we cannot forget what day the holidays are, but I have found that the system also blocks out all employees as "unavailable" on every holiday. This has caused some confusion and made those days a little bit harder to deal with.
I have also noticed that it is possible to double book a shift - something that we have to watch for closely but it is also helpful when we are setting up mentor shifts where we actually intentionally double book!
One last thing - it is hard (depending on account label colors) to print visible calendars.
Secteur d'activité: Automatisation industrielle
Taille de l'entreprise: 201-500 employés
Utilisé

tous les jours

pendant

plus de deux ans

Provenance de l'avis
---
Works well for employee access
Enjoy using, and think it's a great tool to have all of your employee-related information right at your finger tips.
Avantages
Im an employee, not an admin for this software, but it works well for me. I'm able to very easily see all of my pay history going back years, and I'm able to manage employee time cards and requests easily. I also like the benefits enrollment tools.
Inconvénients
It's a little challenging finding employee PTO requests if you dont access them through the notification emails. Takes 4 or 5 clicks to find that area. But other than that, no complaints.
Réponse de

Paycor

Hi Michael - Thank you for taking the time to share your feedback! It's great to hear that benefits enrollment is easy! Have a great day!

Répondu le 23/04/2021