En savoir plus sur Proposify
Proposify est un logiciel cloud de gestion des propositions adapté aux entreprises de web design et de marketing de toutes tailles. Proposify permet aux utilisateurs de sélectionner des propositions à partir d'une gamme de modèles disponibles ou de personnaliser les propositions selon les besoins. L'éditeur de proposition permet aux utilisateurs de choisir les polices, d'ajouter des vidéos, des images, des formes, de modifier les mises en page et d'inclure des tableaux de frais interactifs. Toutes les propositions peuvent être entièrement disponibles en marque blanche, inclure des éléments interactifs et fonctionner sur les appareils mobiles. La bibliothèque de contenu de Proposify aide les utilisateurs à sélectionner des études de cas, des sections, des frais, etc. Ces éléments peuvent être ensuite être insérés à l'aide d'une interface par glisser-déposer. Les utilisateurs peuvent suivre les performances des propositions en utilisant diverses métriques comme les propositions gagnées et perdues, les propositions visualisées et le nombre de contacts. Proposify peut s'intégrer à un logiciel de CRM (Customer Relationship Management), à des solutions de gestion de projets, à des outils de facturation, etc. Il comprend une application mobile native pour les appareils iOS. L'assistance est fournie à travers une base de connaissances en ligne. Des abonnements mensuels et annuels sont disponibles.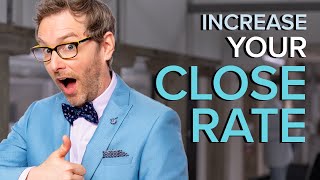 Proposify n'est pas disponible en version gratuite mais propose un essai gratuit. La version payante de Proposify est disponible à partir de 49,00 $US/mois.
À partir de :
49,00 $US/mois
Version d'essai gratuite :
Oui
Produits similaires à Proposify
Évaluation des fonctionnalités
Secteur d'activité : Marketing et publicité
Taille de l'entreprise : Auto-entrepreneur
Logiciel utilisé

tous les jours

pendant

1 à 5 mois

Provenance de l'avis
---
😍L'essayer c'est l'adopter
économie de temps, d'études de cas, allure professionnel
Avantages
Travaillant comme pigiste depuis peut, je manque incroyablement de temps et je n'ai pas eu autre choix que de tester et adopter des plateformes afin d'économiser temps et énergie et me consacrer à ce qui compte vraiment pour moi. Le développement de mon entreprise. Je ne me passerais plus jamais de proposify.
- Logiciel très intuitif
- Facile d'utilisation
- Les modèles déjà prêts
- Texte explicatif déjà en place.
- Design professionnel
Inconvénients
Le seul inconvénient à mon avis est qu'il n'a pas de traduction française, mais sincèrement avec Google Chrome ce n'est pratiquement pas problématique.. juste a traduire en 5 min
Réponse de

Pitch Perfect Proposal Software

Hi Kim, thanks for taking a moment to review our software! So great to hear how Proposify is helping you grow your business, and we appreciate your feedback. Best of luck with any upcoming proposals!

Répondu le 11/12/2019
Secteur d'activité : Construction
Taille de l'entreprise : 2-10 employés
Logiciel utilisé

tous les jours

pendant

1 à 5 mois

Provenance de l'avis
---
Love it.
Really good so far (it's only been a few weeks). Very easy to see the status of your proposals and I love the links to Infusionsoft and the ability to automate followup which were both missing in our previous software.
Avantages
Beautiful looking proposals, easy to use templates and libraries, very impressive for clients and it looks great when printed out too.
Inconvénients
Set up of our template was a little daunting but we used Belt Creative to help us which was well worth the investment.
Réponse de

Pitch Perfect Proposal Software

Hi Susan, thanks for taking a moment to write a review of our software. Fantastic that Belt Creative helped you get started, and that your clients are impressed! That's really great feedback, and we're excited for you to continue seeing the benefits of Proposify. Definitely let us know your thoughts at the six-month and 12-month marks! Best of luck with any upcoming proposals, and happy closing!

Répondu le 11/12/2019
Secteur d'activité : Vente au détail
Taille de l'entreprise : 10 000+ employés
Logiciel utilisé

toutes les semaines

pendant

6 à 12 mois

Provenance de l'avis
---
Pros and cons of Proposify
Overall experience with Proposify is nice as it fullfill our current requirements quite well hence one can go with Proposify software if they wanna have right workflow management tool.
Avantages
Our dependency with CRM tools is based on our current requirements and the main reason of using Proposify is to have perfect documents signature as well as ideal workflow management system which could automate the process and here Proposify did it job quite well.
Inconvénients
The efficiency of using other tools in collaboration with Proposify is not that good as for handling and improving documents that is required. Hence this is something where our team felt the improvement is required.
Pourquoi choisir Proposify 
The pricing and content management of above tools were not fitting into our current requirements.
Secteur d'activité : Événementiel
Taille de l'entreprise : 11-50 employés
Logiciel utilisé

tous les jours

pendant

plus de deux ans

Provenance de l'avis
---
Great in concept but buggy as hell
Overall it WAS a great product. It's going through growing pains but they don't seem to be growing out of it anytime fast. The support is somewhat responsive although 9/10 I get a canned response that doesn't really answer my question. If you are using the exact same template over and over again with no changes then you will probably have no issues but if you build a custom proposal for your clients it will be a frustrating task.
Avantages
I love how it streamlines our proposal presentation to clients. We are able to quickly produce proposals that look beautiful and help us close... when there are no changes needed to be made to the template.
Inconvénients
In seems that over the past few years the dev consistency has gone down a lot. There are a lot of feature updates but more and more bugs. Simple things that should be flushed out before deployment are not being done and this has been something I have seen for over a year and a half.
The biggest issue so far has been pricing tables. You're prompted to update to the new tables but it never works. Support just tells you to do a few workarounds and sometimes it works and sometimes it doesn't. We don't have time to teach our entire team how to navigate the bugs.
Before that there was a bug with being able to update simple text, you couldn't select a text box and you had to refresh every time.
Before that, your templates would load blurry and then you had to scroll all the way to the bottom of the page then back up to be able to edit anything.
I used to love this software so much but I don't know what happened. It went from saving us time to costing us time and causing hours of frustration. A common phrase of frustration in our office is "Why Proposify" WHY???" I am in the process of looking for an alternate to move my entire team to.
Réponse de

Proposify Inc.

Hi Catalina! Thanks for leaving your review. Feedback like yours helps us get better! Customizing templates can sometimes be challenging. We now offer a custom template service, where our designers work with clients to create dream proposal templates! We also offer consultations to help our customers build better custom templates. Please let us know if these services are right for you and your team. We have received customer feedback about the pricing tables and have launched an internal team to focus on improving this experience. Our VP of Product would like to hear more about your experience, to help improve the overall product and your direct experience with Proposify. If you're interested, please reply to this thread and we will get you in touch.

Répondu le 18/02/2022
Secteur d'activité : Marketing et publicité
Taille de l'entreprise : Auto-entrepreneur
Logiciel utilisé

tous les mois

pendant

plus d'un an

Provenance de l'avis
---
Churning out proposals faster than typing "lets send them a proposal"…
I'd choose Proposify over many of the others out there in the marketplace since it has everything I need to create proposals and good looking ones that win clients for my company.
Avantages
UI is great, functionality helps get good looking proposals out there fast. Pricing tables with options and wonderful and the integrations are good too.
Inconvénients
Not much…wish it would integrate with QuickBooks Payments in addition to Stripe, or just offer another payment processor integration like WePay or *something* so I wouldn't even need to integrate my accounting system.