En savoir plus sur Wrike
Wrike est une plateforme cloud de gestion de projet pour les équipes de plus de 20 personnes, adaptée aux grandes entreprises et aux PME. Elle prend en charge le travail à distance pour diverses équipes. Cette solution est fournie avec des diagrammes de Gantt, des calendriers, une vue de charge de travail pour la gestion des ressources, des tableaux de bord personnalisés et des mises à jour en temps réel. Celle-ci permet de structurer à l'aide de dossiers, de projets et de tâches, ainsi que de l'affectation automatique en fonction de l'état des tâches. Wrike for Marketers est un produit séparé doté de modèles sur mesure, d'outils de vérification et d'une extension Adobe. Wrike s'intègre à une variété d'outils, notamment Salesforce, Dropbox, Slack et Adobe Creative Cloud, tout en offrant une API (Application Programming Interface) ouverte. Wrike convient aux équipes informatiques de marketing, opérationnelles et créatives de moyenne à grande envergure. La solution est tarifée par utilisateur et repose sur la base d'un abonnement mensuel.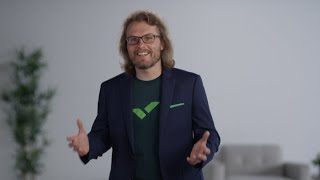 Wrike est disponible en version gratuite et propose un essai gratuit. La version payante de Wrike est disponible à partir de 9,80 $US/mois.
À partir de:
9,80 $US/mois
Prix:
Gratuit : Une simple liste de tâches partagées pour les petites équipes Gratuit pour 5 utilisateur Professionnel : Planification de projets et collaboration complètes - À partir de $ 9.80 / utilisateur / mois Business: Gestion renforcée du travail avec personnalisation et rapports de la direction À partir de $ 24,80 / utilisateur / mois Entreprise : Gestion complète du travail avec contrôles de sécurité et administratifs avancés - Offre personnalisée
Version d'essai gratuite :
Oui
Produits similaires à Wrike
Évaluation des fonctionnalités
Secteur d'activité: Services et technologies de l'information
Taille de l'entreprise: 501-1 000 employés
Logiciel utilisé

tous les jours

pendant

plus d'un an

Provenance de l'avis
---
Wrike; a comprehensive project management tool
Overall, we had a positive experience with the application. We deployed wrike at our desk, and able to get optimum results. We were able to manage 250+ employees from a single application. With wrike we were able to track everything including project schedules, working hours, ongoing tasks with detailed reports and analytics with visualizations and work flows. So, I would prefer wrike when it comes to project management, and it has been a great asset for team collaboration and event handling.
Avantages
Wrike is quick and easy to setup. It has clean interface with variant functionality. Well its initutive with smooth navigation and flexible for team collaboration where users are able to organize the workforce and utilize the resources at work.
Inconvénients
With its rock- solid performance at work, I couldn't notice demerits with the app. However, its quite expensive when it comes to pricing. But the features we are getting up with the app purchase is at the top, and can't deny that its way better than other competitive project management tools.
Pourquoi choisir Wrike 
Wrike is great for project managment, and it outruns other project managment tools in-terms of performance and simplicity of use.
Pourquoi passer à Wrike
Wrike was the absolute choice for our office, as it was easy to implement and has lot of integrated features we need at work.
Secteur d'activité: Logiciels
Taille de l'entreprise: 201-500 employés
Logiciel utilisé

tous les jours

pendant

plus de deux ans

Provenance de l'avis
---
My team lives in Wrike
Someone on my team brought on Wrike and then left the organization; we tried to use it like our previous "ticketing" system for a few months, but then I was given the opportunity to re-roll it out to our team with some enhancements and additional trainings. Using Wrike as it was intended (project management tool) rather than trying to make it be what we were used to (simple ticketing system for requests) has reduced a huge amount of administrative burden on several people on our team. We work faster, more efficiently, and more collaboratively than ever before.
Avantages
Having one place to manage all of our projects throughout the entire life cycle of the project (rather than just a "ticketing" system) has been huge for my team. We use it constantly (I have it open all day, every day) and I know that we wouldn't be able to do the volume of work that we do, without having a robust project management tool.
Inconvénients
It can be a bit of a learning curve, especially for people who aren't familiar with project management software. However, if you invest time in training up front, it pays dividends.
Secteur d'activité: Études de marché
Taille de l'entreprise: 5 001-10 000 employés
Logiciel utilisé

tous les jours

pendant

6 à 12 mois

Provenance de l'avis
---
Overall, its a waste of money.
Working with Wrike is very difficult. After going through a week-long implementation training, I still felt lost, and I am not sure the support team could solve their problems. From the outside, Wrike looks like a unique, qualified product.
Avantages
There are some great features and modules. I think the software is capable of being a great tool in project management.
Inconvénients
You need their support team to learn to use Wrike, because it is pretty complicated. There are many things in the back end that need to be set up correctly for you to be able to get the correct outputs. The customer support team does not seem capable to provide the help you need. There are some modules Wrike will sell as part of the package, but don't work.
Réponse de

Wrike

Thanks for your feedback. The experience you describe does not reflect the level of service we strive to deliver, and we want to help make it right. We were unable to identify your account from the information here, so please contact us directly at [email protected] We would love to make things right if you give us another chance.

Répondu le 21/12/2021
Secteur d'activité: Vente en gros
Taille de l'entreprise: 201-500 employés
Logiciel utilisé

tous les jours

pendant

1 à 5 mois

Provenance de l'avis
---
The best PM tool I've worked with so far
Customer support helps you with your organization's change management (this is critical) they not only tell you how to do it but teaches you how to be self taught
Avantages
The blueprints and workflows are great to automatize processes avoiding missunderstandings and "who was responsible of that task" finger pointing. Helps to make the goal clearer for every colleague
Also, the tutorials are great, selfpaced and very practical
Inconvénients
It was hard to define the best way to configure the automatization between blueprints and workflows, they somehow oppose at some of the project views/reports
Alternatives envisagées 
Jira
Pourquoi choisir Wrike 
Didn't have all the features we need in order to follow our complex projects up
Pourquoi passer à Wrike
Beacuse it's more focused on marketing teams and most of the people here are related to that area.
Secteur d'activité: Construction
Taille de l'entreprise: 51-200 employés
Logiciel utilisé

tous les jours

pendant

plus de deux ans

Provenance de l'avis
---
Effective remote project management assistance with teamwork concepts consolidation
When it comes to project management, wrike the best because it makes it easier for teams to work together and for me to manage events. Using Wrike, everyone can implement the most effective project management methods, which primarily focus on establishing an integrated system that enables team members to understand their responsibilities and complete them fully and on time.
Avantages
Wrike allows users to sort projects based on their status, which is displayed in the form of an integrated workflow diagram that includes completed activities, those still in progress, and what is to be completed in the future. In addition, Wrike provides various ready-made templates that may be quickly changed to meet the demands of the project team. We can see who is working on what, who needs support, or what is hindering the project. The team is regularly alerted when a task is modified or when someone needs to answer a specific query, ensuring that all operations are constantly monitored.
Inconvénients
There is nothing worth mentioning, Wrike suits everyone with their different specialties and project needs, designed in a way that allows the user to communicate from anywhere and store all data and updates, which contributes to improving the quality of follow-up of all tasks and direct communication between all team members remotely and with high efficiency.