En savoir plus sur Wrike
Wrike est une plateforme cloud de gestion de projet pour les équipes de plus de 20 personnes, adaptée aux grandes entreprises et aux PME. Elle prend en charge le travail à distance pour diverses équipes. Cette solution est fournie avec des diagrammes de Gantt, des calendriers, une vue de charge de travail pour la gestion des ressources, des tableaux de bord personnalisés et des mises à jour en temps réel. Celle-ci permet de structurer à l'aide de dossiers, de projets et de tâches, ainsi que de l'affectation automatique en fonction de l'état des tâches. Wrike for Marketers est un produit séparé doté de modèles sur mesure, d'outils de vérification et d'une extension Adobe. Wrike s'intègre à une variété d'outils, notamment Salesforce, Dropbox, Slack et Adobe Creative Cloud, tout en offrant une API (Application Programming Interface) ouverte. Wrike convient aux équipes informatiques de marketing, opérationnelles et créatives de moyenne à grande envergure. La solution est tarifée par utilisateur et repose sur la base d'un abonnement mensuel.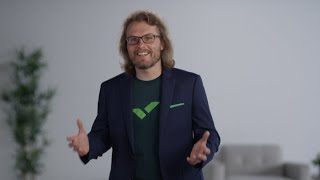 Wrike est disponible en version gratuite et propose un essai gratuit. La version payante de Wrike est disponible à partir de 9,80 $US/mois.
À partir de:
9,80 $US/mois
Version d'essai gratuite :
Produits similaires à Wrike
Évaluation des fonctionnalités
Secteur d'activité: Design
Taille de l'entreprise: 2-10 employés
Utilisé

tous les jours

pendant

plus de deux ans

Provenance de l'avis
---
Wrike for small businesses
Avantages
It's flexible and there are multiple ways to look at projects/task depending on how users like to see things. For example as a list, Gantt chart, table or Boards which is really handy as we have designers and programmers who work very differently.
The decision to go with Wrike was also skewed by the ability to have external collaborators join the team.
The ability to add custom fields makes it easy to add information required.
Different views enable tasks to be seen by project, person, folder etc.
Being able to track time on each task is also really useful and easy for everyone.
New features are being rolled out frequently and Wrike is fast catching up on the areas I thought were lacking initially.
Inconvénients
The flexibility and customisation makes it a bit confusing to start with, and I also found that the initial set up we had was not optimal. This was the first time we used a Project Management system to this extent, so this may be more of a user error issue.
The "CRM" workaround I don't think is worth the trouble.
The pricing model is the one that I think lets Wrike down the most. I understand the reason for a minimum of 5 seats, but every increment after this is in 5 seats as well. For a small business, this is a real issue in my view. This is also the case for additional features, many of which are only used by Admin, but are invoiced for each seat.
Secteur d'activité: Services financiers
Taille de l'entreprise: 10 000+ employés
Utilisé

tous les jours

pendant

6 à 12 mois

Provenance de l'avis
---
Wrike project management tools is incredible
Wrike is all i need for our project, task and product launching. Every stages of the progress is very detailed so that we will not miss any important steps in between. Talking about notification, i can tags every team members in each steps of the progress to take more attention on the progress and vice versa. I really helping to making our project progress as smooth and as effective as possible.
Avantages
Wrike really has help my team to work as a unit, especially when we had to work from remote area or work from home(WFH). Collaborating on project in virtual setting is never has been easy, but using all the features and integration with other software really has make this software one stop center for all my project management needs. Launching a product with Wrike has its own benefit and everything can be accelerate for more fast product launching.
Inconvénients
Wrike is actually not that simple to setting everything up especially when i have use so many software integration like JIRA and Okta. Some of integration is working without any problem, but some need the helps from the customer service to fully integrated it with my system.
Secteur d'activité: Marketing et publicité
Taille de l'entreprise: Auto-entrepreneur
Utilisé

tous les jours

pendant

plus de deux ans

Provenance de l'avis
---
Wrike: The only software you'll need for complete CRM control!
I've utilized several brands of project management software and I keep coming back to Wrike. The level of detail available is unmatched in the industry and for a company that thrives on attention to detail, this is a no-brainer.
Avantages
Everything! Once onboarded and trained, Wrike does everything (and more) that's needed to track projects, organize campaigns and communicate with fellow team members.
Inconvénients
It is a very robust software, so a fair amount of (initial and ongoing) training is required. However, it is time well spent!
Secteur d'activité: Marketing et publicité
Taille de l'entreprise: 2-10 employés
Utilisé

tous les jours

pendant

1 à 5 mois

Provenance de l'avis
---
Marketing Agency Buyer Beware
Buyer beware if you're a marketing agency looking at Wrike for PM tool. We engaged Wrike to help us solve some very specific issues in which we outlined in detail during our numerous calls with sales rep. He showed us high-level that we could solve for our needs in his demo account which was not set-up to be agency-specific. He gave us test access and we tested as much as we knew how to test not understanding how to use the system but was reassured by the sales rep over and over again that Wrike could solve our needs. We decided to proceed with Wrike and even purchase the onboarding package so that someone could train us on how to use the system. The first onboarding rep we were given had literally zero clue how agency operations were set-up. We again outlined everything we needed Wrike to accomplish for our business and we left our first session feeling like we made a big mistake. We were given a second onboarding rep who was a lot better however, after three sessions, he couldn't even help us with solving our needs. To his credit, he tried so many workarounds but the system still wasn't working for what we made very clear we needed it to do. For reference these are the items we stated numerous times we needed this system to solve for:
1. transparency with clients being able to plan out ongoing marketing plans (solved only 50%)
2. track time and effort to be able to track workload (solved)
3. track ongoing month-over-month retainer budgets and products clients (not accurate
Avantages
Detailed task management
Workload managment
Inconvénients
See below including very poor customer service
Réponse de

Wrike

Thanks for your feedback. The experience you describe does not reflect the level of service we strive to deliver, and we want to help make it right. We were unable to identify your account from the information here, so please contact us directly at [email protected] We would love to make things right if you give us another chance.

Répondu le 06/04/2021
Secteur d'activité: Loisirs, voyage et tourisme
Taille de l'entreprise: 5 001-10 000 employés
Utilisé

tous les jours

pendant

plus de deux ans

Provenance de l'avis
---
Manage marketing project with Wrike
Wrike really change our approach in collaborating project, the process has been simplified and we manage to cut the time to finish our project compared to before using Wrike. Integration with other software is doable and adding value to the software.
Avantages
Wrike is really easy to use for managing our sales and marketing related project, we has the all the tools that much needed to managing a complex and resource rich project. Collaborating project with multiple department is smoothly run and we are using the messenger platform to coordinate and communicate quickly.
Inconvénients
The feature and tools in this software is great, but that is another story with is user interface. The graphic design is not helping us to move faster, as many of the icon design is almost identical and sometimes confusing me. Sometimes, the system is not refresh automatically and i need to refresh it manually to get the real-time update.