En savoir plus sur Square for Retail
Square for Retail est une solution cloud de PDV (point de vente) et de commerce de détail pour tous les commerces de détail. Ses principales fonctionnalités sont la gestion des stocks, la gestion de la relation client, le reporting et la gestion des employés. La solution est dotée d'un traitement des paiements intégré et peut s'intégrer à tout le matériel Square. Square for Retail permet aux utilisateurs de suivre, d'ajuster ou de transférer des stocks sur tous les sites. La solution peut émettre des alertes automatiques pour les stocks faibles, afin que les utilisateurs sachent quand créer et envoyer des bons de commande aux fournisseurs. Les articles peuvent être recherchés par mot-clé ou en scannant des codes-barres. Square for Retail peut créer automatiquement des profils clients à chaque transaction par carte et suivre les informations client et l'historique des achats. Le logiciel peut également trier automatiquement les clients par groupes de clients fidèles, occasionnels, inactifs ou personnalisés. Les utilisateurs peuvent ensuite ajouter des notes et des préférences aux profils des clients. Square for Retail est disponible à l'achat sous forme d'abonnement mensuel.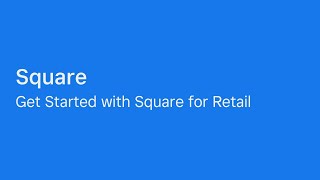 Square for Retail est disponible en version gratuite et propose un essai gratuit. La version payante de Square for Retail est disponible à partir de 60,00 $US/mois.
À partir de :
60,00 $US/mois
Version d'essai gratuite :
Oui
Produits similaires à Square for Retail
Évaluation des fonctionnalités
Secteur d'activité : Vente au détail
Taille de l'entreprise : Auto-entrepreneur
Logiciel utilisé

tous les jours

pendant

6 à 12 mois

Provenance de l'avis
---
Fantastic!
I have been using this register for sometime now. I use it for all my transactions and even take it with me for fairs and markets. I do all my inventory with it and the barcode scanner it's simple. I have low inventory alerts set up to remind me to reorder products. You can create a personalized customer file for each customer and track their sales. I have square loyalty which lets you set up a customer loyalty program to reward regular customers.
Avantages
I love how it's so easy to use and very user friendly. I have the Square Register which has a large screen for me and a small screen in the front for the customers transaction. It is easy to add inventory by name and barcode with the barcode scanner. You can set up alerts, and I can still use it for cash transactions. I have the cash drawer accessory so it opens as soon as soon as you complete cash sale. It is basically a very advanced and convenient cash register that isn't large and bulky.
Inconvénients
The price is a little steep for small businesses. You can get the system that requires an iPad but I didn't see the point. If you don't have an iPad you have to purchase that in addition. I settled for the standalone register.
Secteur d'activité : Vente au détail
Taille de l'entreprise : 2–10 employés
Logiciel utilisé

tous les jours

pendant

plus d'un an

Provenance de l'avis
---
Square Retail works great but the customer service is terrible
Overall it has been a great tool and finding a better solution has been tough. I have checked numerous POS systems and I end up just staying with square. I wish they would update there new register system like the retail app. I also wish they had better customer service. Without fail every time I have contacted square they say they will have to look further into the situation and contact me back but they never do. It has happen every time I have contacted square.
Avantages
The software is great to do all transactions, returns and exchanges. I like the fact that it prints a barcode at the bottom of the receipt so when a customer comes back for a return we just scan the bottom of the receipt and the transaction pops right up.
Inconvénients
I end up getting the new square register in hope that it would act just like the retail app for the Ipad. The fact is that square won't update the new register. It has no exchange option like the Ipad app does and you end up needing to set up both the Ipad and register. Square has known about this issue for years now. You can see the complaints on the square forum page. Square also does not have a spot for barcodes so you end up having to put your barcodes in the sku spots. The loyalty point system also has some problems. When you do a return it doesn't automatically take points back from the customer account.
Pourquoi passer à Square for Retail
These other products lacked to many other features that I couldn't make the switch. It had a lot to do with the rewards program and the back office software.
Secteur d'activité : Marketing et publicité
Taille de l'entreprise : Auto-entrepreneur
Logiciel utilisé

Autre

pendant

1 à 5 mois

Provenance de l'avis
---
I'm Not Sure Why This Is The Default For So Many
I haven't processed any sales. I don't trust the company enough to handle my money. They claim to be for mobile businesses, but require a desktop to manage your account. Many pages of their site were broken when I did my set up. Their customer service leaves much to be desired.
Avantages
The fee structure is lower than some, and they send first time users a free mag strip reader. That's really the only benefit I can see.
Inconvénients
-You can't manage your account from your phone. Most options are grayed out and say "desktop required."
-Once I got to my desktop, the site was really buggy and hard to use. For instance, little black dialogue boxes telling what kind of info to put in each field hover over the space you actually need to type in when you do your account set-up. When you hit the "X" in the corner of the dialogue box that is blocking your view of the typing area, a full-screen pop-up asks "Are you sure you want to leave setup?" No, I don't want to leave setup, I just need this box out of the way. My first form that I filled out was full of typos, because I couldn't see the field to type in through the black dialogue boxes.
-Their customer service is REALLY bad. When I had trouble signing up for the free card reader, I used the WORST customer service bot I've ever seen. It just kept sending bursts of 3-5 messages with links to broken pages on their website based on key words before I could even fully type my question. Then the human customer service rep I chatted with wanted to add things to my cart for me and kept trying to assume the sale before actually addressing my problem.
Alternatives envisagées 
Clover
Secteur d'activité : Services et technologies de l'information
Taille de l'entreprise : 11–50 employés
Logiciel utilisé

tous les jours

pendant

plus d'un an

Provenance de l'avis
---
Great allied for Retail Business
Avantages
While keeping operation and inventory counts synced seems difficult, Square for Retail delivers a great experience
Inconvénients
Maybe some discount when purchasing annual licenses would be appreciated, but overall the performance and ease of use is great
Secteur d'activité : Mode et vêtements
Taille de l'entreprise : 2–10 employés
Logiciel utilisé

tous les jours

pendant

plus de deux ans

Provenance de l'avis
---
Square is a great payment platform for retail stores.
This system works great for pop-ups and retail stores. You can also track what you sell and square sends you emails when you are low on products. We will continue to use Square
Avantages
How simple it is to set up. You know exactly how much you are being charged. There is no hidden extra add ons. Square updated the os, so now if your customer wants to return 1 item and they purchased two, you just pull up the item and hit return.
Inconvénients
Just make sure you do all the updates for square and os system for any pad you are using. We use an Ipad and it works great! Not much to not like.