En savoir plus sur GanttPRO
GanttPRO est une solution cloud de gestion de projet pour les PME et les utilisateurs individuels. Le logiciel offre des diagrammes de Gantt ainsi que des fonctions de planification, de suivi des progrès et plus encore. GanttPRO permet aux gestionnaires de planifier des projets à l'aide d'une interface visuelle. Les utilisateurs peuvent reprogrammer automatiquement plusieurs tâches de projet en utilisant la fonction de glisser-déposer de GanttPRO. Les utilisateurs peuvent également créer de nouvelles tâches, les affecter aux membres de leur équipe, suivre l'avancement des tâches, définir les dépendances et les étapes clés de ces tâches et mapper les chemins critiques. Tous les membres de l'équipe de gestion de projet peuvent laisser des commentaires sur les tâches, joindre des fichiers aux tâches et obtenir des notifications en temps réel concernant les actions des autres membres de l'équipe. Les informations des projets peuvent être exportées aux formats PDF, PNG, XLSX et XML. GanttPRO permet également aux utilisateurs d'importer des graphiques depuis Microsoft Project, Excel, etc. L'assistance est fournie par e-mail, téléphone et chat. Des licences mensuelles et annuelles sont disponibles.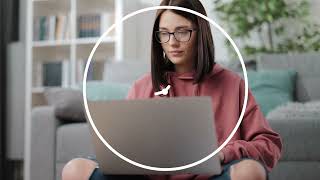 GanttPRO n'est pas disponible en version gratuite mais propose un essai gratuit. La version payante de GanttPRO est disponible à partir de 7,99 $US/année.
Version d'essai gratuite :
Produits similaires à GanttPRO
Évaluation des fonctionnalités
Secteur d'activité : Logiciels
Taille de l'entreprise : 11-50 employés
Logiciel utilisé

tous les jours

pendant

1 à 5 mois

Provenance de l'avis
---
Very good software
Looking for effective project management tools, I can recommend with a clear conscience, GantPro as one of the most interesting solutions - online work (including multi-platform nature), document sharing, quick and reliable support. For me it is definitely one of the basic work tools now.
Avantages
Comfortable and in most cases intuitive software. On the plus side, you should include the option of shared work. Well supports the management of many projects at the same time. In addition, the developers provide effective and quick technical support in the form of a chat, which allows you to get the answer to the question associated with the program without leaving the job.
Inconvénients
Unfortunately, like all software running in the browser, there are also sporadic problems with the performance or the refresh rate of charts, especially for more complex projects. Fortunately, each project will have its own history, so in case of problems (or too fast clicking, before the program calculates e.g. dates in several dozen related tasks), you can go back to a specific point in the history and edit project again.
Réponse de

GanttPRO

Grzegorz, thank you for choosing us. Indeed, GanttPRO has a great history of changes, so you can return to any point in the project, cancel or edit it.

Répondu le 14/05/2020
Secteur d'activité : Recherche
Taille de l'entreprise : Auto-entrepreneur
Logiciel utilisé

tous les jours

pendant

Essai gratuit

Provenance de l'avis
---
Great online Gantt and Task Management tool.
Avantages
I've been trying a number of online Gantt and task management tools for a couple of weeks now, for both personal as well as my research work. I still prefer GanttPro as it seems to tick all the boxes I require. Just to list a few here;
- Very intuitive. As a previous MS Project user, GanttPro feels right at home with no real learning curve needed.
- Many features and details like task dependencies, time relationships and effects, color schemes, etc. have all been carefully thought out. They seem well designed without compromising on important things.
- Look and feel are consistent across devices. Navigating on my phone or tablet and being able to edit the contents seems very similar and seamless, as I would do on my computer. Honestly, many other tools don't get this well.
I would recommend GanttPro, especially if you'd like one with actual project management design and features, is uncomplicated to use and works well on different devices.
Inconvénients
I can't talk about it's robustness particularly when used by larger teams and perhaps for many projects as I really didn't have the chance to use it to such extent, but this tool seems great so far and can't really think of anything to dislike about it.
Secteur d'activité : Pétrole et énergies
Taille de l'entreprise : 51-200 employés
Logiciel utilisé

tous les jours

pendant

Essai gratuit

Provenance de l'avis
---
GanttPRO a management tool for development.
GanttPRO ensures efficient synchronization and good coordination between all the project teams and then we have developed a very good level of communication and we gain time and money.
Avantages
the most impressive features I think that real-time interaction and easy workflow notices and comments with attached documents were the most impactful features of GanttPRO software.
GanttPRO solution was very useful even for the training team and was closely interfaced and implemented with our ERP information system and for all our business processes.
Inconvénients
I hope that a template model task can be copied for the main tasks of one project at one click and I don't need to copy the template task for every new task because in our case, all main tasks should follow the same process so they have the same subtasks.
Secteur d'activité : Construction
Taille de l'entreprise : 501-1 000 employés
Logiciel utilisé

tous les jours

pendant

plus de deux ans

Provenance de l'avis
---
Distinguished capabilities that increase the interaction of team members with workflow plans
With GanttPRO's powerful capabilities, we are able to organize and assign workflows to team members, as well as streamline communication between team members when updates are made or when they ask for help.
Avantages
GanttPRO is distinguished by its presence on the cloud, and it does not need special settings for use, as it is considered a large page, enabling us to cooperate with each other to prepare and organize the flow of operations and tasks in the multiple projects that we follow in the Gantt style, which I consider the most successful project follow-up systems, for its capabilities to discover the critical path and overlapping activities By doing, enabling us to always develop proactive solutions. I love using the cards, boards and lists that GanttPRO provides to help us manage project tasks, and enjoy the flexibility that GanttPRO provides, with which we can customize these boards to suit our needs. I love the fact that creating workflow diagrams and dashboards for teams and departments is so simple. I love how colors are added to a Gantt chart so that each one represents a specific topic or a critical task, as the colors make it easy for us to manage the workflow in an interactive way. I love how a colleague is asked for help to make updates to one of the panels, and I love how we can integrate all the panels For colleagues, presenting its work plan and its achievement summary, which enables us to explore the actual business reality of the project.
Inconvénients
GanttPRO is easy to use, low in cost and enables us to add additional users easily, and I like the fact that I haven't experienced any negatives or encountered any issues while using it.
Secteur d'activité : Marketing et publicité
Taille de l'entreprise : 11-50 employés
Logiciel utilisé

tous les jours

pendant

Essai gratuit

Provenance de l'avis
---
The best gantt chart platform I've ever used!
GranttPro helped me deal with my projects and tasks the way I need to keep everything on track.
Avantages
GanttPro was the best tool I've found online to help me with the management for my projects and side tasks. Easy to use and personalize, GanttPro helps you to keep everything on track! You can plan events, projects and tasks, creating tags, setting date limit, and even inviting others to collaborate with your projects. GanttPro provides different views for the data you have, you can see your projetcs tasks as the best Gantt charts you have ever seen, or as panels grouped by their status, or even as a full list. You can manage all this with just one tool: GanttPro.
Inconvénients
I just wish I could have found this tool earlier.