En savoir plus sur Coupa Supply Chain Design & Planning
Coupa Supply Chain Design and Planning, powered by LLamasoft, delivers the science behind smarter supply chain decisions. Leveraging advanced analytics and AI within a true digital twin of the extended supply chain, customers can make intelligent supply chain decisions, faster. Supply Chain App Studio - Intelligently connect domain expertise, science, and data to solve your hardest supply chain problems across the enterprise. Supply Chain App Studio delivers AI-fueled purpose-built apps that provide the ability to ask questions, interact with visuals, see supply chain data, and share info among all relevant stakeholders and systems. Accelerate your time-to-value through the use of an automated data infrastructure and streamlined interface development as you continually deliver enterprise grade applications to fit your ever changing business needs. Supply Chain Modeler - The industry's most powerful supply chain optimization and modeling software. Supply Chain Modeler puts the power into your hands to optimally design how your supply chain should be working to achieve your desired business objectives. Uniting disparate data sources with intelligent algorithms, you create an authentic digital twin of your complete supply chain.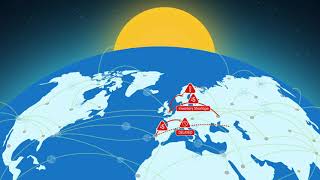 Coupa Supply Chain Design & Planning - Prix
Coupa Supply Chain Design & Planning n'est pas disponible en version gratuite et ne propose pas d'essai gratuit.
Version d'essai gratuite :
Non
Produits similaires à Coupa Supply Chain Design & Planning
Coupa Supply Chain Design & Planning - Avis
Évaluation des fonctionnalités
Secteur d'activité : Services et technologies de l'information
Taille de l'entreprise : 10 000+ employés
Logiciel utilisé

toutes les semaines

pendant

plus d'un an

Provenance de l'avis
---
Coupa wholesome solution for P2P requirement
Avantages
It has some world class source to pay off the shelf module which are easy to deploy in any environment.
Inconvénients
Inventory Management module is still can be improved with real time management systems.
Review for LLamasoft Supply Chain Guru
I used LLamasoft Supply Chain Guru for my college project at Oklahoma State University for distribution network optimiztion. I found the software easy to use compared to another similar software. The overall quality is very good although I think it is a bit expensive.