En savoir plus sur eWay-CRM
Les outils CRM (Customer Relationship Management) d'e-Way CRM sont intégrés à Outlook, ce qui permet d'étendre le système et son utilisation. Avec ce logiciel, le marketing est réalisé facilement et efficacement grâce aux fonctions de création de plans stratégiques, d'envoi d'e-mails en masse, de génération de leads et d'évaluation. La solution comprend aussi des outils contribuant à la réussite des ventes. La fonction CRM, associée à Outlook, stocke les données sur les clients et permet aux utilisateurs d'y accéder. Le logiciel propose également un module de gestion de projet qui permet d'automatiser le flux de travail. En outre, son outil d'analytique permet d'évaluer les performances de l'entreprise. Les professionnels peuvent également utiliser la solution comme application web ou sur appareils mobiles. Elle est opérationnelle aussi hors connexion pour permettre aux employés de suivre les opportunités commerciales et d'interagir avec les clients, même à distance, lorsqu'Internet n'est pas disponible.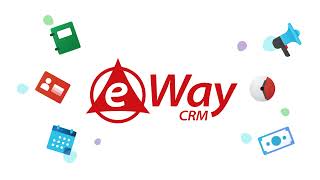 eWay-CRM est disponible en version gratuite et propose un essai gratuit. La version payante de eWay-CRM est disponible à partir de 24,00 $US/mois.
À partir de :
24,00 $US/mois
Version d'essai gratuite :
Oui
Produits similaires à eWay-CRM
Évaluation des fonctionnalités
Secteur d'activité : Conseil en gestion
Taille de l'entreprise : 2-10 employés
Logiciel utilisé

tous les jours

pendant

plus de deux ans

Provenance de l'avis
---
A+++. The Best CRM Software in the Market
I was a 10+ years users of the obsolete, outdated, full of issues Microsoft Business Contacts Manager. The thing was free and Microsoft did not care to update it and discontinued it. I spend 2 to 3 months checking almost all CRM software I could find before selecting one to replace Microsoft Business Contact Manager, as I wanted to make sure I did this only once. I picked eWay-CRM and I picked right. Imported the old database without any issue and set it up and customize it myself, even though I have no IT background. Very easy to set up and to customize.
Avantages
Things that I like the most: 1. Customization. You customize the forms, the views, the database, the workflows, and everything and use them whatever way you want to use them. Really. 2. The breadth of features. Whatever you want to do, eWay-CRM has a way to do it. 3. Customer service. You call customer service in the USA any time during working hours and [SENSITIVE CONTENT HIDDEN] will pick up the phone in 5 seconds and solve your issue pronto. 4. The stability. Windows 10 and Office have dozens of updates and changes. You can always count on eWay-CRM to be there, stable, available 100% of the time. 5. Reliability. Everything is backup in the cloud instantly. My data is safe.
Inconvénients
I like eWay-CRM so that much that I cannot think on anything to change, except some very minor icon function changes I suggested in the online forum. Has not been changed because fellow users did not agree with my suggestion. I can live with that and recognize that that only changes with a lot of users support can be implemented.
Secteur d'activité : Équipements publics
Taille de l'entreprise : 2-10 employés
Logiciel utilisé

tous les jours

pendant

plus d'un an

Provenance de l'avis
---
Tied at the Hip with Outlook
I've deployed eWay with 2 of our 3 salesmen. Still trying to get a feel for full extent to which we will utilize it. Eventually, will deploy it to the newer, third salesman -- but not sure that he will utilize. I was disappointed with custom report capability (without SQL programming), but when I learned to use the filters, my needs were met (for now). eWay offered to do the custom programming for a fee, but the bennefit didn't justify the cost. Overall, I appreciate the close integration with Outlook and, at the end of the day, that is what prompted me to select eWay over other alternatives.
Avantages
We absolutely wanted (and found) an add-in to Outlook that would prompt for Sales Lead association upon sending an email. We can go about our normal business and it will prompt us for association -- as long as the contact is in the database.
Inconvénients
Cost is higher than expected....but partly because I have to pay for extra storage.
- When we associate an email (or email chain) with a Sales Lead, all of the messages with that lead are stored on eWay.
- The problem is that we send and receive many large attachments.
- We wish there was a way to not store attachments.
Pourquoi passer à eWay-CRM
I liked the outlook integration...it didn't force me to change the way I took care of email.
Réponse de

eWay System

Hello Douglas,

thank you for the review. We are happy for your feedback!

Team eWay

Répondu le 01/11/2021
Secteur d'activité : Services et technologies de l'information
Taille de l'entreprise : 2-10 employés
Logiciel utilisé

tous les jours

pendant

6 à 12 mois

Provenance de l'avis
---
eWay
it has been ok not been the most slickest CRM I have used but it does have some nice features to it which compensates for some of its clunkiness
Avantages
I like how the outlook integration works for setting callbacks to keep you organized
Inconvénients
It crashes quite a bit or logs you out after a certain time of inactivity, I also don't like how the the contact and company information are in 2 different parts of the system, would be better on one view
Secteur d'activité : Secteur maritime
Taille de l'entreprise : 11-50 employés
Logiciel utilisé

tous les jours

pendant

plus de deux ans

Provenance de l'avis
---
CRM experience
Avantages
The easy way of use and the possibility of integration with the existing Outlook
Inconvénients
By now I don´t have opinion because I didn´t explre yet all the pontential of the tool
Secteur d'activité : Sécurité et enquêtes
Taille de l'entreprise : 2-10 employés
Logiciel utilisé

tous les jours

pendant

1 à 5 mois

Provenance de l'avis
---
Perfect and seamless Office integration
We have solved a big issue of archiving and linking all the business elements (documents, emails, contacts) that are very often linked to several different clients and suppliers, and simply recover all the data needed to evaluate complex business networks and development.
Avantages
There are two features that are really fantastic; the first is the absolute integration with Outlook and office, which is seamless and intuitive, the second is the granular possibility to modify and add fields and steps in the various modules so the software can adapt perfectly to the business procedure of every company.
Inconvénients
There are minus features that can be improved as the possibility to modify fields when they are displayed in lists.
Pourquoi choisir eWay-CRM 
Best overall performance and integration with Outlook
Pourquoi passer à eWay-CRM
We have tried all these products and eWay-CRM is absolutely more performant, less complicated to deploy and manage directly from Outlook the email, documents, and marketing. Time to deploy and instruct an employee to proficient use of the system is less than half in paragon with the tested software above.
Réponse de

eWay System

Hello Marco,

thank you for the review. We are happy to send you the gift for your feedback, we just don't see your contact details. Can you please email us at [email protected]?

Team eWay

Répondu le 13/10/2021