En savoir plus sur Paycom
Paycom propose une technologie conviviale de gestion RH et de la paie axée sur l'employé afin d'améliorer l'ensemble du cycle de la carrière des employés, le tout dans un seul et même logiciel. Ce logiciel complet est unique, car il contient tout ce dont vous avez réellement besoin, de l'embauche à la retraite, dans un seul système pour responsabiliser l'ensemble de votre entreprise. Grâce à cette application en libre-service, les employés peuvent facilement demander des congés, pointer, gérer leur propre paie et plus encore, ce qui leur permet de rendre compte de l'exactitude de leurs données personnelles. Une première dans le secteur, Beti établit et gère automatiquement la paie grâce à une expérience axée sur les employés. Découvrez l'entreprise à l'avant-garde de la transformation numérique du lieu de travail américain.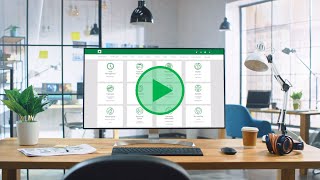 Paycom n'est pas disponible en version gratuite.
Produits similaires à Paycom
Évaluation des fonctionnalités
Secteur d'activité : Services d'information
Taille de l'entreprise : 51-200 employés
Logiciel utilisé

tous les jours

pendant

plus de deux ans

Provenance de l'avis
---
Human resource management simplified
Paycom is a wonderful tool for small to medium organizations looking for a single system to manage Human Resources related tasks and processes. Employees spend less time managing their time, information, and benefits which results in more productivity. Performance management has become more visible organization-wide
Avantages
Performance management is a key feature that allows me to efficiently track and manage my team's performance. Instead of a one-time, resource consuming performance review cycle, Paycom allows me to add notes throughout the year so end-of-year performance reviews become a snap.
We recently implemented Paycom expense which has streamlined submitting and approving team and department expenses. A key feature is the ability to create expense templates for monthly recurring expenses, saving valuable time and energy.
Benefits management simplifies what could be a complex process to research, understand, and enroll in company sponsored benefits. In particular, a single dashboard displays all of your employee benefits making it easy to find what you're looking for and make changes along the way.
Inconvénients
We've recently tapped into Paycom's My Learning module. I'd like to see an investment in content development areas like security and compliance to further leverage Paycom as the main source for employee training.
Paycom's UI design and navigation feels outdated compared to similar software.
Réponse de

Paycom

Ricky, thank you so much for your positive and detailed review of the partnership between your organization and Paycom. We will share your feedback regarding our training content and product development teams. We also recommend the resources on the Paycom blog and the HR Break Room podcast regarding the topics you mentioned. Please reach out to your Paycom specialist if you have any additional questions or feedback.

Répondu le 18/09/2018
Secteur d'activité : Hôtellerie
Taille de l'entreprise : 2-10 employés
Logiciel utilisé

tous les jours

pendant

plus de deux ans

Provenance de l'avis
---
Everything you need, and probably then some.
Paycom is a very useful tool, both as a manager and as an employee. It's functionality often exceeds the ability of the user. It is the most comprehensive program I've ever used to manage Payroll & execute Human Resources tasks.
Avantages
Paycom is a comprehensive tool that allows you to easily track & manage payroll expense, the most controllable expense in our line of work. From clocking in & out, to procuring their own tax documents, the entire process can be done by an employee with a mobile phone using their app. However, this may create more work for those who manage employees that aren't so "tech savvy".
Inconvénients
"Two Factor Authentication" is child's play compared to what Paycom makes you go through. Trying to remember arbitrary payroll codes and dealing with constantly expiring passwords & security questions lead to team members constantly asking management how to login to their own Paycom. In addition, due to it's exceptional functionality, the reporting system can often be overwhelming and slightly confusing. It may take several attempts to fine tune the report you're trying to produce, but at least once you've figured it out, you can then save that template for future use.
Réponse de

Paycom

Thank you for the 5-star review, Corey! We're happy to hear our comprehensive software is helping your organization easily track and manage payroll. We're open to feedback and hope you will share your thoughts further with us at [email protected]

Répondu le 18/07/2022
Secteur d'activité : Sécurité et enquêtes
Taille de l'entreprise : 11-50 employés
Logiciel utilisé

toutes les semaines

pendant

Essai gratuit

Provenance de l'avis
---
Horrible company
Avantages
They like to steal your money , and they keep it!!! Poor customer services without notice, they steal and lair, Manipulators, pushy, Dishonest!!!
Inconvénients
They like to keep your money!!!!! Poor service
Hello don't do business with this company, they steal your money and poor customer services, pushy and lairs!!! Why do business with people like this! Manipulators, and horrible company to do business.. Recommendation Paychex or SurePayroll, this company isn't worth your money!!! Again they will steal your money and performance is horrible…. Run as far as you can and stay away from this company! You have been warn..
Réponse de

Paycom

Hi, Fez. We work hard to create an open line of communication between our dedicated Specialists and clients. We are very forthcoming about our product and what services we offer while tailoring them to meet the specific needs of each organization. If you have any additional feedback to provide, you can do so at [email protected]

Répondu le 12/08/2022
Secteur d'activité : Génie mécanique ou industriel
Taille de l'entreprise : 51-200 employés
Logiciel utilisé

tous les jours

pendant

plus de deux ans

Provenance de l'avis
---
Employee Driven Payroll
From our old payroll solution, Paycom is head and shoulders above what we had before, it is efficient and the cost-savings in all aspects of HR are great. Standing on it's own, it has some quirks that we need to get used to and support is lacking at times, but once you can get to someone, it's pretty easy to get any issues fixed up with a simple phone call (although it may take you 2-3 of them to actually get someone).
Avantages
Switching from our previous solution, Paycom allowed us to move towards more employee empowerment and transparency. We were able to move our time clock out of our ERP system into payroll directly cutting down the time to process. The initial costs of the product were good, although add-ons can be expensive for items. We can manage all aspects of the HR lifecycle from onboarding, benefit administration and sign-up, weekly payroll, tax calculations, even robust reporting through the system. Use of the website and mobile app makes it much easier to manage for employees and administrators.
Inconvénients
Costs can add up as you add on features that you'd like to have, but have to justify the costs for them. At one time we looked at the LMS system, but the per user cost was prohibitive to add on to the payroll. Our original thought was to move away from our old payroll solution to save money, we end up paying about the same, but have a more modern infrastructure now and more app-based interface which is good for the users. Support could be better at times, while we have a dedicated rep, getting a hold of them can be a trick.
Pourquoi choisir Paycom 
Support with ADP was awful, call center based and never had a dedicated person that knew you and your business. Paycom is better in this regard, but still has it's own issues with knowledge and timeliness of the reps getting back to you. ADP was a large, lumbering program, Paycom is much leaner by comparison.
Pourquoi passer à Paycom
Initial cost, feature set and expandability for the future were our driving forces to choose Paycom, I would do it again.
Réponse de

Paycom

Hello, Enrich. It's great to see that your company has benefited from using Paycom. Our software is designed to make all levels of employment easier and more efficient. We are excited about continuing to work with you and the opportunity to show you all the benefits our solution has to offer! If you have any additional feedback or suggestions for enhancements, please feel free to connect with your dedicated Specialist or our team at [email protected]

Répondu le 01/07/2022
Secteur d'activité : Comptabilité
Taille de l'entreprise : Auto-entrepreneur
Logiciel utilisé

tous les jours

pendant

plus de deux ans

Provenance de l'avis
---
A bit pricey and several fees but a solid product
Using Paycom is a pretty good experience overall. Other than being charged quite a lot in fees and charges and having to reach out to support with complex issues it is a pretty easy software to use and maintains payroll records quite well.
Avantages
There are great reports that are already included by default
Strong report customization options
Useful payroll review functionality
Inconvénients
Occasionally clunky and cumbersome customer support
Quite expensive
Several fees for basic tasks
Réponse de

Paycom

An important part of our mission is to deliver the highest quality of HR and payroll processes to all Paycom users. For this reason, we are able to offer detailed, customizable reports and accurate payroll. We're satisfied to hear that you have found our product worthy of your time and resources, Grant. We appreciate your review!

Répondu le 11/07/2022