En savoir plus sur amoCRM
amoCRM is a multifunctional CRM that excels at taking the conversation with your customers to the next level. With messengers, the connection is personal. All major messenger platforms are supported. You can create your own chatbots with the code-free chatbot builder, and make sure your business is online 24/7, at any capacity. Sales managers love amoCRM for in-depth analytics, reporting, and automation capabilities Lead generation is simple with amoCRM's easy to use integrations and web forms. Chat, call and email your prospects straight from the CRM. All events are stored in the lead card, including call recordings, tasks and chat messages. No data is lost or forgotten. It's a messenger-based sales solution for entrepreneurs, small and medium businesses. With workflow automation, you can ensure your sales team doesn't waste time on repetitive tasks. Manage leads, assign tasks, run email campaigns and much more without lifting a finger. In-depth analytics provide a full overview of your sales process. You can even manage the CRM on the go, with the mobile app available both on iOS and Android. The setup process is made as seamless as possible. Connecting your email address and importing your customer database takes mere moments. Integrate with a myriad of different services free of charge, and build a powerful sales stack. Our clients are offered free onboarding and setup assistance, as well as multichannel support during business hours.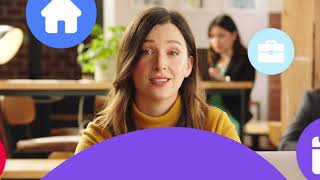 amoCRM n'est pas disponible en version gratuite mais propose un essai gratuit. La version payante de amoCRM est disponible à partir de 15,00 $US/mois.
À partir de :
15,00 $US/mois
Version d'essai gratuite :
Oui
Produits similaires à amoCRM
Évaluation des fonctionnalités
Secteur d'activité : Services financiers
Taille de l'entreprise : 2-10 employés
Logiciel utilisé

tous les jours

pendant

1 à 5 mois

Provenance de l'avis
---
Great features and nice customer service at a fair price
Price is reasonable for all feature in get and customer service is exceptional.
Avantages
They have integrations with the major social networks like Instagram, Facebook, Gmail and the most important Whatsapp via Twilio, which allow you to integrate in a legal way.
They also have a live chat with chatbot that works fine. Of course they are not a chat company, so it's simples, but it works fine to most activities.
Inconvénients
The filter features are limited and sometimes things like select a empty field, depending on field type, it's impossible.
Pourquoi choisir amoCRM 
Because Pipedrive has less features as a more expensive price. Support sucks too.
Pourquoi passer à amoCRM
For the same reasons I changed from Pipedrive to AmoCRM: More features and great support at competitive price.
Secteur d'activité : Automobile
Taille de l'entreprise : 51-200 employés
Logiciel utilisé

tous les jours

pendant

6 à 12 mois

Provenance de l'avis
---
Cost-effective yet powerful CRM alternative
This is a good company. They are new enough to not be tied to old technology, but old enough to know what they are doing. Their live chat support has been excellent for us as well.
Avantages
This is the only CRM we found that integrated with Social Media messaging, which is the preferred communication medium for many of our customers. We used to have our team using Facebook messenger within our FB Business Manager page directly, but now we can have these Messenger interactions INSIDE our CRM and then bridge those conversations into texts and phone calls.
The software is intuitive and its user interface is excellent. There are many Automotive-specific CRM tools out there, but they are all old and clunky compared to amoCRM.
Inconvénients
The integration with FB is treated as a "bot" on the FB side, even though we have real humans in our call center replying to customers via amoCRM. This means that a stricter set of rules is applied to our conversations from FB, and we've had the link shut down a couple times. It's still a great integration to have--especially considering that no other CRMs can do this.
Also, the integration with Twilio is quite limited when it comes to outbound and inbound calls. I love the automatic call recording features, but we are not able to assign agent-specific numbers that customers can call back. It would be wonderful if we could have a mini-IVR inside amoCRM so that when customers call us back the routing could be more efficient.
The smartphone app could be better too.
Secteur d'activité : Services et installations de loisirs
Taille de l'entreprise : 2-10 employés
Logiciel utilisé

tous les jours

pendant

1 à 5 mois

Provenance de l'avis
---
Aprendes a usarlo rápido, pero falla mcuho
Necesito un CRM que me permita atenteder clientes de wsp, inst y FB, que me permita crear bots para hacer seguimiento pre y post venta, lo hemos logrado, pero con muchos problemas reportados y muchos no solucionados. Por ejemplo si quiero que un bot el dia de cumpleaños felicite a un cliente, NO SE PUEDE CON amoCRM, se debe hacer manual el envío del mensaje. Otra cosa, en dias pasados reporte fallas de que no podía ingresar a mi licencia y me dijeron "ahhhhh es que se cayó el servidor de LATAM"
Avantages
Lo intuitivo que es. Pude configurar los bots por mi mismo, de hecho algunas deficiencias las solucioné por mi mismo programando los bots. Pero he tenido algunos problemas con elementos de los bots, por ejemplo, hay una condición que me dijeron "puede ponerle a que revise infinitas opciones..." y NO sirvió, el si deja colocar tooooodas las que quieras, pero llega un momento en donde se rompe y deja de funcionar.
Inconvénients
Hay muchas fallas y muchas veces reportamos caídas de su plataforma. Hay muchas necesidades no cumplidas por los bots, por su forma de activación; cuando se reportan los errores, algunos asesores dicen que así fue diseñado y que yo debo buscar solucionarlo con un partner de ellos, es decir pagar más. Algunas veces no se envian la imagenes, algunos bots no se activan, se activan doble, hay algunas funciones que se supone que hace algo y resulta que no lo hace, los mismos asesores no saben explicar algunas fueatures, en fin NO CREO QUE NOS QUEDEMOS CON ESTE CRM, es una lástima porque si es muy intuitivo. Vale resaltar que de los 6 meses de licencia que compré en octubre 2021, solo llevamos 1 y en verdad espero mejoren, porque su facilidad de uso es mejor que freshworks por ejemplo, pero su inestabilidad y sus multiples problemas nos hacen querer pasarnos a otro crm.
Pourquoi choisir amoCRM 
Porque necesito un CRM estable que no falle y que en verdad refleje estabilidad a lo largo del tiempo, llevo 1 mes con amoCRM y la verdad es la percepción que tengo, que ES INESTABLE.
Pourquoi passer à amoCRM
Porque en el trial fue estable y fue muy facil configurar los bots y la integración con wsp.
Logiciel utilisé

toutes les semaines

pendant

1 à 5 mois

Provenance de l'avis
---
Clarity, Complexity into Simplicity. Organized. Time for content instead of Administration
I finally have the needed tool to give my customer service as I desired. I can finally correct the long processes into specific steps and see where the exact improvement is needed for the results we aim for.
It helps to have a clear plan and easy of access for all employees to collaborate on. This benefits the intern communication and makes an administrative task a lighthearted assignment and joyful instead of draining and complicated.
Avantages
I love the functionalities. They are seemingly endless and can be integrated to any already setup softwares. It integrates all in one package, management into a single tool for overview and simplicity.
I can launch a whole campaign, inform co-workers for tasks and have it replicated within a minute.
There is access to all parts of the process from receiving customers on homepage, phonecall or facetoface.
And then you simply put it into the system and have a precise engagement to any customer and their unique connection with my company.
I can finally deliver the customer service and build the relationships as deep and interactive as I desired. To build trust, accountability, unique care and personalized treatment to each and everyone that will benefit.
I have clarity in the process, can improve and see statistics to each and every step on the path. Improvement is now a actuality not a wish or dream. And it makes it easy to do so as well.
Inconvénients
Well, the software has so many functions and abilities, it takes a while to engage the whole team into all of its areas and ways. I'd like a function to turn on specific features only as a startup and then move into advanced features instead of having it all at once.
Secteur d'activité : Marketing et publicité
Taille de l'entreprise : 11-50 employés
Logiciel utilisé

tous les jours

pendant

6 à 12 mois

Provenance de l'avis
---
Good CRM for Mid-size companies
We use this CRM with a big project and we have flow around 150 leads per day. It's good CRM for mid-size companies, because of it's functions and price.
Avantages
- Huge variety of integrations with different analytics services and call-tracking services
- You can import leads not only via API, but also you have ready scripts for websites, or import lead via integrations
- Create your own widgets. For example we use widget that stores different useful links for our managers
- Get analytics of your sales in total and get information per manager
- Attach tasks to your leads, so manager won't miss when he should contact client
- You can integrate your PBX system into amoCRM, so you can do calls directly from CRM
Inconvénients
- Lack of customization in reports, especially when you have several projects in one account
- It's expensive for small projects