En savoir plus sur vcita
vCita LiveSite est une solution de CRM pour les petites entreprises. Elle inclut le suivi des interactions, le routage des leads, la gestion des leads et le CRM mobile au sein d'une suite. vCita LiveSite regroupe différents flux de communication client sur une seule plateforme. Elle s'intègre aux sites web d'entreprise, aux comptes de réseaux sociaux et aux systèmes de messagerie, ce qui permet aux utilisateurs de partager des communications sur ces canaux. Lorsqu'un client visite le site Internet d'un produit ou répond à une campagne sur les réseaux sociaux, vCita extrait automatiquement les informations du client et les stocke dans une base de données client. vCita LiveSite inclut des fonctions de gestion d'équipe qui permettent aux utilisateurs de catégoriser les leads et de les acheminer vers certains membres de l'équipe en fonction de leur disponibilité et de leurs compétences. Lorsqu'un lead est créé, il est attribué en fonction des attributs des agents et des informations du lead. Les utilisateurs reçoivent également des alertes et des notifications concernant les appels téléphoniques, les e-mails et les messages sur les réseaux sociaux.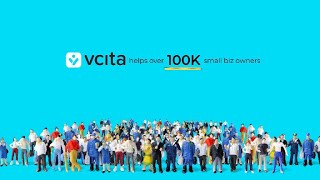 vcita n'est pas disponible en version gratuite mais propose un essai gratuit. La version payante de vcita est disponible à partir de 35,00 €/mois.
À partir de :
35,00 €/mois
Version d'essai gratuite :
Oui
Produits similaires à vcita
Évaluation des fonctionnalités
Secteur d'activité : Édition
Taille de l'entreprise : 2–10 employés
Logiciel utilisé

tous les jours

pendant

1 à 5 mois

Provenance de l'avis
---
Déception... support inexistant.
Avantages
La prise de rdv en ligne ainsi que le suivi automatique du client.
Inconvénients
Le service support est quasi inexistant malgré le système de ticketing.
Beaucoup de difficulté à personnaliser l'interface selon la charte de mon entreprise.
Secteur d'activité : Développement de programmes
Provenance de l'avis
---
Great service, hugely helpful for coaching and case management
I have been doing life coaching and small business consulting and am about to start doing mental health case management. I just got my LLC and am doing everything by myself. It's a lot of work, but companies like vCita, that do a few things really well, have been making it possible for me to put my business together. I have been extremely concerned for the confidentiality of my client information (who wants to be hacked, really?), but I have also needed to make sure I can get paid beforehand or store a credit card. vCita is HIPAA compliant, whichi s a huge relief, although I found out HIPAA compliance is only relevent if you deal with insurance companies, which I don't.
Through emails over two weeks, Kylee K. has patiently answered all of my questions. With every answer, she has shown me how much vCita can actually do, how flexible it is, and how customizable it is. I am going to be advertising and launching in the next few weeks and I am confident that if I have problems, they shouldn't be with vCita.
Avantages
Easy to use, great customer support, and the articles for explaining things actually explain them, so you don't have to google it even after getting an answer.
The things I asked about that they didn't have, Kylee gave me the link to a features suggestion forum for users and encouraged me to list the features there. She also invited me to beta test for an AWeber integration, so I would assume that asking about your email marketing provider would be a good way to let their development team know which ones to make API's for first.
Inconvénients
The only email marketing integration is Mailchimp and I have AWeber. This is annoying, but not a deal breaker.
There is not two factor authentication for admin and users. I don't know that two factor authentication would be useful for clients, but I would really like this for account holders and anyone who can else who would be using it on the emplyee side.
There is no way to sort clients by date since last appointment, appointment type, or anything else.
Secteur d'activité : Santé, bien-être et fitness
Taille de l'entreprise : Auto-entrepreneur
Logiciel utilisé

tous les jours

pendant

1 à 5 mois

Provenance de l'avis
---
Great for scheduling, other features not so much
I was using acuity but looked for other software, because of hippa option. I was ecstatic to see the client portal, unfortunately it is not optimal. Most features however aren't hippa compliant. Really I only use client portal for scheduling and share patient handouts. Patients don't have to log in like other apps, as it recognizing emails.
Overall I do think it offers more than competition , but make sure you try every part to see what works for you and what doesn't. Also customer service must be more present. Even after you pay they limit features until you use for a while , which is ridiculous.
They will be better if they make conscious effort to improve
Avantages
Able to customize scheduling page to be more professional and to distinguish services offered. Like the idea of client portal. Clients can go to portal to pay , schedule and can share documents. Works for me who share patient education handouts.
Inconvénients
Some additional features are really glitchy and most features of the client portal I can't use. When customers pay online , they are not taken to confirmation page or automated message . Messaging IS NOT secure , sometimes links In messages, don't work. Documents are not secure. So since I'm using for health business, I had to get another program for secure messaging .
Customer service good when you can each them, there is a 2 hour window only to call in a 24 hour day. Chat is not always available during business hours. It's even worse if you are on east coast.
Secteur d'activité : Événementiel
Taille de l'entreprise : 2–10 employés
Logiciel utilisé

tous les jours

pendant

6 à 12 mois

Provenance de l'avis
---
Setting Up for Your Business - Not easy at all!
It has been a pretty frustrating experience trying to get this running smoothly. I have spent SEVERAL hours/days trying to figure out glitches, workarounds, etc. I don't feel it's the right product for my company. I do plan to switch to another platform that will work better for my needs. I know they have tried, but I only get short timeframes to work with them and then I have to schedule another appointment. I would have rather paid a lot more money upfront to have them work on it until it was perfect. I have now given up because I'm just tired of it.
Avantages
I love the way it looks on my website. I am able to use the colors of my logo, etc. so it looks professional. I think customers like to be able to book on the spot. I think it's nice that I can approve each event. It helps me from doing back and forth phone calls. I like that it gets integrated with my gmail calendars that are shared with the employees.
Inconvénients
It is taking FOREVER to figure out how to set things up to streamline for my personalized business needs. Not sure this is the best platform for my business. I don't like how "wordy" it is in my gmail calendar. I wish I could customize things more, like addresses for instant. It requires them to put an address in, but it is not integrated to ensure it is a true address. We have gone to the wrong location multiple times. I have multiple services w/ 2 separate trucks. I find myself having to try to do a lot of workarounds that don't go well for the customers.I wish it was easier to use with Quickbooks. You can do a one-time sync but then it only syncs if customers get sent an invoice, and only a few details get synced over to Quickbooks. My CRMs don't match.
Pourquoi choisir vcita 
Quickbooks does not have a scheduling option.
Pourquoi passer à vcita
I honestly don't remember because it has been so long now. I do plan on looking into them again.
Réponse de

vcita

Thank you for feedback Amy! I'm glad to hear you like the website widget! Sorry to hear you are considering to switch to another platform.
We see most businesses getting their account up and running pretty fast, but the more advanced customizations can sometime take some extra time. It's definitely work investing a bit more time to get things right for your business (: Our team is happy to help!
The QuickBooks integration is pretty robust and offer a real time sync so please let us know if you need any help setting it up!

Répondu le 08/01/2023
Secteur d'activité : Santé, bien-être et fitness
Taille de l'entreprise : 11–50 employés
Logiciel utilisé

tous les jours

pendant

plus d'un an

Provenance de l'avis
---
Vcita Review Transcend Company
Overall, the Vcita team takes care of their customers, they listen and they are helpful. I truly believe they do not shy away from what could improve the product. I would be great to see their engineering team increase in compacity to provide some customer wish list items
Avantages
Simple to use, simple for a team to grasp and implement and generally speaking relikable
Inconvénients
The abilities to customize the software
Pourquoi choisir vcita 
Method was just not user friendly in any way
Pourquoi passer à vcita
Price, the value to cost was a hands down easy decision