En savoir plus sur Workday Adaptive Planning
Workday Adaptive Planning, fondé en 2003, propose un système web pour la budgétisation, la prévision et le reporting. La solution convient à une grande variété d'entreprises de toutes envergures. Déployé sur le web d'après un modèle SaaS (Software-as-a-Service), Workday Adaptive Planning vous évite de devoir acheter de nouveaux équipements ou logiciels. L'interface est conçue comme celle d'Excel, en misant sur la familiarité pour accélérer le processus de formation. Workday Adaptive Planning peut répondre aux besoins de nombreuses entreprises, y compris les petites entreprises, les organismes à but non lucratif et les entreprises comptant des milliards de dollars en recettes. Les fonctionnalités principales comprennent : budgétisation et prévision, reporting, tableaux de bord, modélisation financière et administration. Workday Adaptive Planning adresse les besoins spéciaux des services aux entreprises, des soins de santé, de la fabrication, des organismes à but non lucratif et même des entreprises de logiciels. Le système Workday Adaptive Planning possède un vaste réseau de partenaires VAR (Value-Added Ressellers) dans de nombreux pays. Chaque achat est accompagné de robustes services de mise en œuvre, de formation et d'assistance.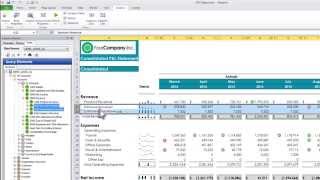 Workday Adaptive Planning - Prix
Workday Adaptive Planning n'est pas disponible en version gratuite et ne propose pas d'essai gratuit.
Version d'essai gratuite :
Non
Produits similaires à Workday Adaptive Planning
Workday Adaptive Planning - Avis
Évaluation des fonctionnalités
Secteur d'activité : Pétrole et énergies
Taille de l'entreprise : 201-500 employés
Logiciel utilisé

tous les jours

pendant

plus de deux ans

Provenance de l'avis
---
Awesome product for a great value. Takes budgeting and forecasting to a new level.
There are several benefits from using this software. The biggest benefit is that once your initial model is built you get stability compared to doing your forecast in spreadsheets. When we used spreadsheets most of our time was spent making sure formulas were correct and that there were no bust in the model. With Adaptive, you have confidence that once you test your formulas you can add/takeaway/and modify data and your calculations will work. The other benefit is that if you have a champion and insist that new data be loaded as soon as possible you always have a good/latest view of what the company expects. By doing this forecasting becomes built into your processes and not the annual/quarterly drag that the organization dislikes. Information is kept in a nice concise format that is easy to read.
Avantages
The product if very adaptable. We recently went through a sell process where we were sold by a public company to a private equity firm and back to a public company within a two and half year period. Adaptive was very key to providing the analysis and financial information required for the sell process. While with the private equity firm we changed to a fiscal year but they required us to report both fiscal and calendar year numbers. We also had to push the various EBITDA adjustments back into the financial statements for comparative purposes. I also like the customer service and the fact that Adaptive pushes out a couple of major releases each year to add new functionality requested by the user community.
Secteur d'activité : Services et technologies de l'information
Taille de l'entreprise : 1 001-5 000 employés
Logiciel utilisé

tous les jours

pendant

plus d'un an

Provenance de l'avis
---
Adaptive Insights impresses even more than expected
Avantages
Our employees were used to working with Excel spreadsheets. We considered such an approach not completely effective, so our choice turned next to Adaptive Insights. There are no restrictions on the size of the documents. This program is synchronized with other applications, including such important for us solutions like SAP and Oracle. We like the high accuracy of the reports we can create on the tool's base. It is also important that all data are in one place and don't require much effort for their processing and analysis. Adaptive Insights is a multifunctional tool with a robust and well-thought-out suite of features. This application allows our employees to track finances, budgets, sales, resources, and labor contribution. With its help, our company's managers are also able to collect divergent data, make various kinds of reports, build models, and make optimal business decisions.
Inconvénients
It would be better if Adaptive Insights had an opportunity to filter for specific months while working with spreadsheets. This lack of functionality makes our work a bit confusing sometimes. We wouldn't mind adding more advanced features to the planning tools as well. We believe it would behoove this product if it had several tutorial videos on how to use it to the full extent. Even though we find this tool user-friendly, it doesn't mean at all that it is so for every company.
Secteur d'activité : Mode et vêtements
Taille de l'entreprise : 10 000+ employés
Logiciel utilisé

tous les jours

pendant

plus de deux ans

Provenance de l'avis
---
Best financial tool on the market in my opinion
I use Adaptive as a replacement for excel in some aspects of my job. I mainly use it as month end communication to send out financial status reports pertaining to actuals vs budget vs forecast. Adaptive Discovery is one tool I utilize to aid in visualizing data in multiple ways through the use of graphs, gauges, pie charts, tables, and many more.
Avantages
Allows so many different ways to breakdown data.
Great customer support. The respond quickly and are very knowledgeable.
Easy to manage users with different access levels.
Adaptive is always working to enhance or update features. The platform develops continuously, which is great for the large user base.
Hosts free webinars every so often.
Can be accessed from anywhere as long as you have internet access.
Inconvénients
The learning curve is steep, it takes a lot of time to really get comfortable with the platform.
Not a lot of video tutorials.
The terminology can be confusing sometimes.
Adaptive is open to technical/programming suggestions but often take time to be enacted. You sometimes have to wait for the next release to get the issue resolved.
Secteur d'activité : Logiciels
Taille de l'entreprise : 51-200 employés
Logiciel utilisé

tous les jours

pendant

plus de deux ans

Provenance de l'avis
---
An FP&A Dream Tool
I will always recommend Adaptive to FP&A professionals. Once you use it and truly understand it, I'm sure you will do the same. There is little wonder why they are a leader in the SaaS space.
Avantages
A cloud-based tool that enables you to forecast and budget different scenarios. OfficeConnect (an add-on feature) allows you to create reports directly in Excel and increases overall team efficiency.
Inconvénients
Setting up Adaptive Insights is a crucial, timely, and difficult process. However, the time you put into building your instance initially saves time and pays dividends in the future.
Pourquoi passer à Workday Adaptive Planning
Previous positive experience with the product and one that I trust. Didn't see a reason to learn something new for the same price.
Secteur d'activité : Santé, bien-être et fitness
Taille de l'entreprise : 1 001-5 000 employés
Logiciel utilisé

tous les jours

pendant

plus de deux ans

Provenance de l'avis
---
Adaptive has created a tool that is easy to use and provides value almost instantly.
Avantages
I love the ease of creating a budget and the ability to quickly create a new forecast. Adaptive has created a formula wizard that is similar to excel, which makes it easy for excel based planners to easily adapt. Adaptive also has an excel interface for reporting, OfficeConnect which makes reporting even easier. They have also created an upload feature to easily maintain your hierarchy, dimensions and attributes. For a company as large as ours it makes the maintenance of the system easier.
Since Adaptive is Cloud based there is no sharing excel files. I can work with anyone in my organization from anywhere and we are all able to access the same file. Since everything is housed in Adaptive we are able to collaborate easier and make better decisions.
Inconvénients
There is always room for improvement and Adaptive is always listening to its customers. There are some features that make reporting a little clunky, rollups. They recently updated the reporting tool within Adaptive, but it doesn't seem as user friendly as the older version. Hopefully over time it will be easier to use.