En savoir plus sur eloomi
eloomi est un système LMS (Learning Management System) cloud adapté aux grandes et moyennes entreprises de tous les secteurs. Les fonctionnalités de la solution comprennent la gestion de l'apprentissage et des performances, la création de cours et la génération de rapports. Les responsables peuvent suivre les progrès de leurs collaborateurs par rapport aux KPI (Key Performance Indicators), évaluer leurs progrès et proposer un coaching en ligne. Les journaux d'historique de formation sont mis à jour et conservés pour les évaluations de performance. Les données collectées sont consultables et peuvent être combinées en aperçus personnalisés pour un seul collaborateur ou à l'échelle de l'entreprise. eloomi propose également une formation à l'intégration et à la conformité, un module de création de cours et un système d'apprentissage gamifié. Les cours peuvent être suivis dans une salle de classe ou via un webinaire, tandis qu'une fonctionnalité de suivi automatique permet aux membres du personnel de surveiller leurs propres progrès. La plateforme inclut des vidéos pédagogiques et un service d'assistance par téléphone et par e-mail. eloomi est disponible via un abonnement facturé par utilisateur et par mois qui inclut une assistance par e-mail et via un portail d'aide en ligne.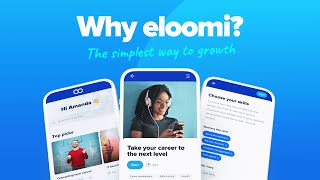 eloomi n'est pas disponible en version gratuite mais propose un essai gratuit. La version payante de eloomi est disponible à partir de 3,00 $US/mois.
À partir de :
3,00 $US/mois
Version d'essai gratuite :
Oui
Produits similaires à eloomi
Évaluation des fonctionnalités
Secteur d'activité : Télécommunications
Taille de l'entreprise : 501-1 000 employés
Logiciel utilisé

tous les jours

pendant

6 à 12 mois

Provenance de l'avis
---
Great e-elearning management system
It's been great using eloomi so far. The system itself is great especially the management part of it and the support from eloomi is fantastic.
Avantages
Very easy to use both for me as a administrator and for the end users which is of course much more important.
Very fast and great support from eloomi as well.
Inconvénients
I would really love an app for iOS and Android but I think they are working on it.
Secteur d'activité : Logiciels
Taille de l'entreprise : 201-500 employés
Logiciel utilisé

tous les jours

pendant

plus d'un an

Provenance de l'avis
---
Efficient and reliable platform
Avantages
We use eloomi mainly for internal formal training. The migration from our previous platform and roll out went smoothly, with great support from everyone at eloomi. The platform is shipped with a lot useful out-of-the-box functions and features that allow administrators to quickly set up departments and establish a user hierarchy, grant dedicated user access and set up notifications. Our learners appreciate the clean UI that allows them to easily identify the learning that is available and keep track of deadlines of mandatory courses or programs. It is easy to enable others to administer parts of the platform or to provide content, which was a huge plus since we are a small team working with L&D.
Inconvénients
We use dedicated e-learning authoring tools, but sometimes it's more efficient to create smaller courses directly in the LMS. I wish there would be better options to create courses within the platform. The content editor is a bit limited and the quizzes don't offer a greater variety of question- or quiz types. Another area of improvement would be providing automated workflows especailly for assigning learners to courses or programs.
Secteur d'activité : Biens de consommation
Taille de l'entreprise : 51-200 employés
Logiciel utilisé

tous les mois

pendant

plus d'un an

Provenance de l'avis
---
Poor program. Needs upgraded.
Avantages
I did have some value with my onboarding process and training but other than that it was just a poor experience overall. I guess I should have done more research.
Inconvénients
User experience is poorly written. Not interactive with the end users to select their own trainings. Customer service is non-existent when you are in the United States and customer support is in another country that's in a different day then you.
Réponse de

eloomi - eloomi

Hi Bill. We're disappointed to hear about your experience with eloomi but appreciate hearing from you and take all customer feedback very seriously. Our EVP of Customer Success, Mike Hobler, would really appreciate a few minutes of your time to learn more about your experience.

We recognize that our customers are our most important asset and are investing heavily in Customer Success. We are continuously growing our team in the US (Mike included), to provide localized support in the time zones our US customers are in.

We are also maturing our customer success practice and are levelling up our customer communications strategy. In the coming months, we will be launching a number of programs to provide thought leadership and best practices to our entire customer base.

If we can provide any further support, or clarify some of your questions, we'd be more than happy to help.

Best regards
Team eloomi

Répondu le 21/11/2022
Secteur d'activité : Conseil en gestion
Taille de l'entreprise : 11-50 employés
Logiciel utilisé

tous les jours

pendant

plus de deux ans

Provenance de l'avis
---
Flexible and engaging solution
We use Eloomi to solve different challenges:
-Onboarding
-Talent management
-Content creation
-Upskill fast and when needed
-Performance Management
-Compliance training
-Certifications
Avantages
-Easy to build and maintan the organizational structure, and to make the solution appear different depending on where in the organization the solution is used
-Flexible user roles
-Possible to benchmark learning and goals/results in the organization. Easy to upskill when new skills are needed.
-User friendly authoring tool
-Not only easy to use for the users, also easy for the administrators.
-Easy to create blended learning experiences
-Great support
Inconvénients
Not a big problem, but in the future it would be nice with more possibilites to integrate with even more systems
Secteur d'activité : Santé, bien-être et fitness
Taille de l'entreprise : 2-10 employés
Logiciel utilisé

tous les jours

pendant

6 à 12 mois

Provenance de l'avis
---
A product that excels in both technology and customer experience
My experience with eloomi has been fabulous. [SENSITIVE CONTENT HIDDEN] in particular has really gone out of her way to make this whole thing work and has probably single handedly ensured a very long and prosperous relationship between both organisations. Nothing was too much for her - truly a credit to the business.
Avantages
We use eloomi to provide a fantastic learning experience for our customers outside of our live workshops. I was attracted to eloomi as the company clearly has a brilliant culture, energy and can-do attitude (sorry for the cliche) that enables us to grow alongside the platform.
The software itself is very reliable and robust; with an intuitive and easy to use interface that makes navigation incredibly easy. Most LMS's are bulky and slow. Eloomi is neither. We have also had to be pretty demanding with requests for changes to it to fit our needs and the experience team have been brilliant - notably [SENSITIVE CONTENT HIDDEN].
Inconvénients
Absolutely nothing at this moment in time.