En savoir plus sur TeamSupport
TeamSupport est une entreprise primée de logiciels de support client, conçue spécifiquement pour répondre aux besoins uniques des entreprises B2B axées sur la technologie dans les secteurs des logiciels informatiques, du matériel, des services informatiques et des télécommunications. Créée par des experts du secteur qui se sont heurtés au défi d'être une entreprise B2B dans un monde d'assistance B2C, TeamSupport a consacré les dix dernières années à la création d'une solution d'assistance qui permette à ses clients de se constituer des clientèles passionnées. En mettant l'accent sur la collaboration rationalisée entre les équipes et en s'articulant autour des clients B2B dans leur ensemble, plutôt que de se concentrer sur chaque contact ou dossier individuel, TeamSupport s'impose comme une solution d'assistance qui aide à répondre aux besoins sophistiqués des clients et qui contribue à la réussite de leurs interactions. La suite de solutions TeamSupport, reconnue à l'échelle nationale, comprend TeamInsights, une solution révolutionnaire de reporting et d'analytique personnalisable qui combine des indicateurs clés de performance globaux avec une capacité d'analyse approfondie et TeamSuccess, qui repositionne audacieusement le rôle des logiciels d'assistance à la clientèle B2B dans le secteur en tant que première solution à réaliser pleinement le potentiel de revenu associé à la réussite des clients. Fondée en 2009, TeamSupport a son siège social à Dallas, au Texas.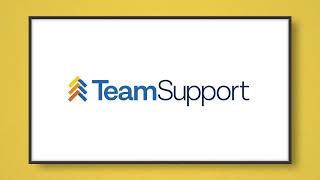 TeamSupport n'est pas disponible en version gratuite et ne propose pas d'essai gratuit. La version payante de TeamSupport est disponible à partir de 49,00 $US/mois.
À partir de :
49,00 $US/mois
Version d'essai gratuite :
Non
Produits similaires à TeamSupport
Évaluation des fonctionnalités
Secteur d'activité : Articles de sport
Taille de l'entreprise : 201–500 employés
Logiciel utilisé

toutes les semaines

pendant

plus d'un an

Provenance de l'avis
---
Génial
Avantages
Switch facile et bien géré très bon logiciel
Inconvénients
Un peu lent mais en prenant le temps on y arrive
Secteur d'activité : Divertissement
Taille de l'entreprise : 201–500 employés
Logiciel utilisé

tous les jours

pendant

plus de deux ans

Provenance de l'avis
---
TeamSupport Supports
The best part of TeamSupport is the support, the support team has helped us sort out every problem along the way and do it pretty quickly. If the software doesn't have the ability to do what you're trying to do, feature requests are often filled to meet your needs.
Avantages
Easy workflow and team management - TeamSupport has improved our customer support vastly over the years, we use groups for our different support teams and brands to keep things well organized. Over the years we have taken advantage of more features and functions including asset management, automation and data management via API.
Inconvénients
There isn't much that we don't like about TS, but our team would benefit from a better mobile version that allows you to easily update customer tickets, at the moment the mobile functionality is designed to be more of internal operations and collaboration rather than customer-facing.
Réponse de

TeamSupport

Thanks for sending good vibes our way! Our primary focus is to ensure that our customers have the best possible experience while using the TeamSupport platform and enjoy all the benefits it provides.

We also realize that we need to continue to innovate and improve our user experience and you can look forward to several new updates to our platform this year.

Répondu le 11/03/2021
Secteur d'activité : Services et technologies de l'information
Taille de l'entreprise : 51–200 employés
Logiciel utilisé

tous les jours

pendant

plus de deux ans

Provenance de l'avis
---
Intuitive, Useful Software Company-wide
Overall, our company has toyed with the idea of using competitors but TeamSupport has held strong as a useful solution for us whose advantages outweigh its detractors.
Avantages
I like the largely intuitive interface and functionality. Creating actions (public/private) are extremely easy as is pasting in-line images, adding attachments and customizing ticket types. Once saved, the formatting of actions are ideal and translate to what the user entered. Not all other ticketing software handles it this well.
Inconvénients
Performance/stability has certainly improved over the years and has become more reliable. Despite that, there are the odd instances of slowness or degraded performance. The reporting could be more robust and easier. The ability to create more than one new (unsaved) ticket simultaneously would be very helpful.
Réponse de

TeamSupport

Hi Tyler, Thanks for writing to let us know your thoughts about TeamSupport. While we were really glad to hear that you've generally had a good experience so far, it looks like we fell short in one area, and that's not okay. I want you to know that I've spoken to our Director of Customer Success about this, and we're going to make sure this isn't an issue moving forward. We're always improving our platform and will also make our development team aware to factor into future updates and enhancements.

We'll look forward to talking directly to learn more and I promise we'll find a solution to your issue.

Répondu le 26/03/2021
Secteur d'activité : Logiciels
Taille de l'entreprise : 201–500 employés
Logiciel utilisé

tous les jours

pendant

1 à 5 mois

Provenance de l'avis
---
More capable than most, but still some additions I'd like to see
Getting the system configured for our particular use has been "tricky". It is working for us, but there are some limitations that make it difficult in some areas. For instance, notification via text message should be based on "who is on-call". As it is, I can notify, but I have no-way to denote who is "on-call". So, there may be some way to do this and change the external calls/texting based on it, but it isn't intuitive. Another issue has been with refreshing the screens. (we need to manually do that) However, this system is working for us an our clients, overall, and has met 90% of our needs. Working with customer service, we have had to resolve our own issues on occasion, which is a frustration. (no ideas presented to us, and we just "found" a way)
Avantages
Ability to customize ticket entry questions.
Ability to allow customers to directly enter tickets
Ability to allow for texting our cellphones for tickets that have not yet been assigned.
Ability to enter time on tickets, and retroactively enter/change time.
Ability to search on old issues and for our customers to see the issues.
Inconvénients
Inability to tag a ticket with a "classification". (we charge different rates and minimum hours for different times of day/week/holiday) There isn't a good way to track that in the system and we are having to use the comment entry to work out offline ourselves.
My customers want 1 report entry (at the end of of the day), that shows them what the issue was, and the final resolution (only), and time/$ breakdown per time spent on the project. I do find it hard to externally work a report for that. We have had to generate a VB application to manipulate/merge and calculate everything based on the reports that I can get form the system in order to get what we actually need to share with our clients.
CDI should take into account tickets that are "Waiting on Client". (and remove them from the calculation) Currently, I have 2 tickets that are waiting on clients, but the CDI is "maxed out", because it has taken then more than 2 months to get their "act in order". That shouldn't frustrate them and drive the CDI up.
Why can my clients (outside their contract date enter a ticket, but I cannot enter a ticket for them?). Sometimes we need to "catch them up later".....
I need a way to track our active "on-call" resource and make it so that our ticket automation only alerts us the "on-call" resource (via text message) to those considered currently "on-call". Currently, we have to change that setup manually (pain).
Secteur d'activité : Hôpitaux et soins de santé
Taille de l'entreprise : 10 000+ employés
Logiciel utilisé

tous les jours

pendant

plus d'un an

Provenance de l'avis
---
TeamSupport is an excellent choice for a help desk
TeamSupport's functionality is on par with that of competing products, but I prefer working with it because the information I need to manage my business is more logically organized.
Avantages
It doesn't take much mental effort to understand how the product works and how to apply the many facets of your support function to it. My innate teamwork skills allowed me to effectively coordinate with my colleagues, the client, and TeamSupport to improve our service to the customer.
Inconvénients
Outdated user interface. The business is ignoring its primary offering. Very little. Its features are so similar to those of other CRMs that you'll be hard-pressed to find one that meets your specific needs if you don't already use another CRM.