En savoir plus sur TeamSupport
TeamSupport est une entreprise primée de logiciels de support client, conçue spécifiquement pour répondre aux besoins uniques des entreprises B2B axées sur la technologie dans les secteurs des logiciels informatiques, du matériel, des services informatiques et des télécommunications. Créée par des experts du secteur qui se sont heurtés au défi d'être une entreprise B2B dans un monde d'assistance B2C, TeamSupport a consacré les dix dernières années à la création d'une solution d'assistance qui permette à ses clients de se constituer des clientèles passionnées. En mettant l'accent sur la collaboration rationalisée entre les équipes et en s'articulant autour des clients B2B dans leur ensemble, plutôt que de se concentrer sur chaque contact ou dossier individuel, TeamSupport s'impose comme une solution d'assistance qui aide à répondre aux besoins sophistiqués des clients et qui contribue à la réussite de leurs interactions. La suite de solutions TeamSupport, reconnue à l'échelle nationale, comprend TeamInsights, une solution révolutionnaire de reporting et d'analytique personnalisable qui combine des indicateurs clés de performance globaux avec une capacité d'analyse approfondie et TeamSuccess, qui repositionne audacieusement le rôle des logiciels d'assistance à la clientèle B2B dans le secteur en tant que première solution à réaliser pleinement le potentiel de revenu associé à la réussite des clients. Fondée en 2009, TeamSupport a son siège social à Dallas, au Texas.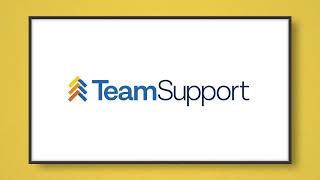 TeamSupport n'est pas disponible en version gratuite et ne propose pas d'essai gratuit. La version payante de TeamSupport est disponible à partir de 49,00 $US/mois.
À partir de :
49,00 $US/mois
Version d'essai gratuite :
Non
Produits similaires à TeamSupport
Évaluation des fonctionnalités
Secteur d'activité : Génie mécanique ou industriel
Taille de l'entreprise : 1 001-5 000 employés
Logiciel utilisé

tous les jours

pendant

6 à 12 mois

Provenance de l'avis
---
Customer's support
You'll never have to worry about unhappy customers
Avantages
It makes it easy for you to know your customer's problems and be able to solve the tickets effectively. You are able to interact with customers in real time.
Inconvénients
There is no free trial but other than that you'll have a great experience with your clients.
Secteur d'activité : Services aux consommateurs
Taille de l'entreprise : 501-1 000 employés
Logiciel utilisé

tous les mois

pendant

1 à 5 mois

Provenance de l'avis
---
Easy as 1,2,3
Avantages
The thing I like most about the software is that it's an. Easy to use and super reliable
Inconvénients
There nothing I like least about the software.
Secteur d'activité : Ressources humaines
Taille de l'entreprise : 51-200 employés
Logiciel utilisé

tous les jours

pendant

plus d'un an

Provenance de l'avis
---
Team Support Review
My experience with TeamSupport has been very good. The online support help is very responsive. Our Admin is extremely knowledgeable on TeamSupport as well which is helpful.
Avantages
When we implemented Team Support, we did not have a CRM system prior, so it was a little tricky at first knowing how we wanted the ticket workflow to occur. After setting up a few ticket types and understanding the logic with the setup, it was smooth sailing setting up different type tickets for product inquiries to escalations to goodwill calls to managing COVID type activities for our clients, etc. At a moment's glance I can tell what is outstanding and what may need immediate attention.
Inconvénients
The reporting can be challenging. We use Activities and Tasks a lot. To be able to include fields across the board in any report would be extremely helpful. Your limited with how you can report on tasks. Clients have shared they feel sometimes the layout of the emails they get are busy looking. TeamSupport recently made changes to improve this. We will be rolling this out soon. Clients seem to like the Ticket Hub feature quite a bit.
Réponse de

TeamSupport

Thanks for the great review! I will pass on your feedback to the TeamSupport development team. We put a lot of work into that, and we're glad to hear it's serving its purpose and helping you out.

If you have any questions feel free to reach out to [email protected] directly. Thanks again!

Thank you for taking the time to review TeamSupport. Glad to see you're enjoying the platform, particularly the ease of use. We're here to help if any questions arise or you'd like to inquire about additional features. Did you know we have a monthly webinar on the fourth Wednesday of the month exclusively for our clients? Join us to get some additional tips and tricks from our subject matter experts. Learn more and watch previous TSU programs on demand https://www.teamsupport.com/b2b-customer-service-university

Répondu le 20/05/2021
Secteur d'activité : Services et technologies de l'information
Taille de l'entreprise : 51-200 employés
Logiciel utilisé

tous les jours

pendant

plus de deux ans

Provenance de l'avis
---
Intuitive, Useful Software Company-wide
Overall, our company has toyed with the idea of using competitors but TeamSupport has held strong as a useful solution for us whose advantages outweigh its detractors.
Avantages
I like the largely intuitive interface and functionality. Creating actions (public/private) are extremely easy as is pasting in-line images, adding attachments and customizing ticket types. Once saved, the formatting of actions are ideal and translate to what the user entered. Not all other ticketing software handles it this well.
Inconvénients
Performance/stability has certainly improved over the years and has become more reliable. Despite that, there are the odd instances of slowness or degraded performance. The reporting could be more robust and easier. The ability to create more than one new (unsaved) ticket simultaneously would be very helpful.
Réponse de

TeamSupport

Hi Tyler, Thanks for writing to let us know your thoughts about TeamSupport. While we were really glad to hear that you've generally had a good experience so far, it looks like we fell short in one area, and that's not okay. I want you to know that I've spoken to our Director of Customer Success about this, and we're going to make sure this isn't an issue moving forward. We're always improving our platform and will also make our development team aware to factor into future updates and enhancements.

We'll look forward to talking directly to learn more and I promise we'll find a solution to your issue.

Répondu le 26/03/2021
Secteur d'activité : Logistique et chaîne d'approvisionnement
Taille de l'entreprise : 51-200 employés
Logiciel utilisé

tous les jours

pendant

plus de deux ans

Provenance de l'avis
---
Take a shot, give it a GO
Our overall experience with TeamSupport has been fantastic! Their support team is top-notch and from my perspective it shows that they genuinely do care to help you with your ongoing issues.
Avantages
The flexibility of TeamSupport was a feature we wanted to use as we grow the business. We wanted to leverage this feature because we wanted the software solution we chose to grow with the us and TeamSupport met that criteria.
Inconvénients
The storage limit of 25MB is probably the one that affects us most. We use videos internally for training and externally as well. I know that this limitation is understandable, but it is something that I wish they would either lift or expand. It would be very nice to offer a remote control feature when you are working an issue, so you can easily take control of the user's computer.
Réponse de

TeamSupport

Thanks Alain for the great review! I will pass on your feedback to the TeamSupport development team. We put a lot of work into that, and we're glad to hear it's serving its purpose and helping you out.

If you have any questions feel free to reach out to [email protected] directly. Thanks again!

Répondu le 04/11/2020