En savoir plus sur Alemira
Why choose SIT Alemira Labs? Bring Active Practice to an unlimited number of students and discover true scalability through automatic assessment and grading. Enable machine learning and MI-driven intelligent tutor systems (ITS) that provide real-time feedback to the learner, suggesting actions to improve learning. Collect learner's behavior data in real-time and streamline adjustments to both instruction and assessment through Active Improvement. What is SIT Alemira ERP? The deliverable Enterprise Resource Planning (ERP) Cloud system is the education cloud solution designed for universities and education institutions, simplifying management processes, advancing operations and minimizing costs. With SIT Alemira ERP you can implement an all-in-one management solution that offers a full range of resources covering financial management, customer management, grant managment, donation management and fund management. FINANCIAL MANAGEMENT Financial Integrations Simplify and link directly to external systems, streamlining tax and vendor processes and managing all cash needs in one place. Reporting (BI/Statutory) Facilitate decision-making processes with reporting tools Payments and Bank Processing Connect institutions, schedule transactions and link accounts, eliminating manual data entry with ML and AI technology. Time and Expense Management Save time and minimize errors with automated processes, managing staff through a digital portal. Procurement Streamline procurement processes, automating supply of materials and enforcing policy and process controls. CUSTOMER AND STUDENT MANAGEMENT CRM Sales Management Gain access to a complete overview of opportunities and contacts, improving workflow efficiency and sales process management. CRM Marketing Automation Manage leads, improving conversations and overall productivity. Track and manage the best channels for qualified leads. GRANT, DONATION AND FUND MANAGEMENT Grant Management Manage grant processes from sourcing to reporting, better managing deadlines and processes for improved results. Donation Management Integrate communications and segmentation, support event management and track donor relationships to enhance funding. Fund Management Track detailed portfolio data, gaining access to fund flow from a historical and real-time perspective.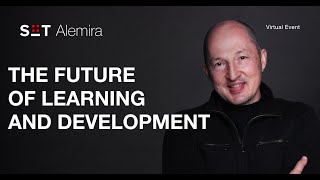 Version d'essai gratuite :
s/o
Produits similaires à Alemira
Évaluation des fonctionnalités
Secteur d'activité: Informatique et sécurité réseau
Taille de l'entreprise: 1 001-5 000 employés
Logiciel utilisé

toutes les semaines

pendant

1 à 5 mois

Provenance de l'avis
---
SIT Alemira's Virtual Lab helps us to better train the Acronis global ecosystem
We use SIT Alemira in two main uses with the Acronis Academy.
1) We've implemented SIT Alemira's LMS system for all of our employees. This has had a great value of learning increase with our employees.
2) We are using SIT Alemira's Virtual Lab infrastructure. This Virtual Lab infrastructure is being used to allow our partners to be able to have hands on training of our Acronis' products and services.
Avantages
Extremely fast integration and a great pricing model
Inconvénients
New to the market, so we were unsure in the beginning, but it was worth the risk