En savoir plus sur ShipStation
ShipStation est une solution d'expédition multiopérateurs et multicanaux conçue pour accélérer le processus d'expédition pour les commerçants de détail en ligne. Diverses fonctionnalités, notamment l'expédition par lot, les tarifs d'expédition réduits, la gestion client, la gestion des stocks, ainsi que la personnalisation de marque facilitent la rationalisation de l'exécution des commandes. Importez vos commandes provenant de plus de 60 canaux de vente et laissez ShipStation appliquer automatiquement des préréglages et options d'expédition configurables. Une fois que vous avez créé des étiquettes d'expédition ou envoyé vos commandes à une entreprise d'exécution comme FBA ou ShipWire, ShipStation transmet les statuts d'expédition et informations de suivi à chaque canal de vente. La gestion des communications client est un processus chronophage que ShipStation simplifie en offrant des modèles de bordereaux d'expédition, d'e-mails et de pages de suivi personnalisables en vue de fournir une expérience de marque unique aux clients. Parmi les autres fonctionnalités figurent : reporting détaillé, formulaires de douanes internationaux préremplis, regroupement et fractionnement de commandes, ainsi qu'autorisations et restrictions utilisateur avancées.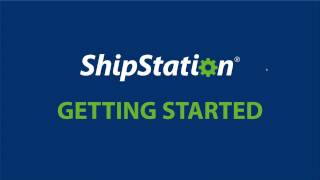 ShipStation n'est pas disponible en version gratuite mais propose un essai gratuit. La version payante de ShipStation est disponible à partir de 12,95 $US/mois.
À partir de :
12,95 $US/mois
Version d'essai gratuite :
Oui
Produits similaires à ShipStation
Évaluation des fonctionnalités
Taille de l'entreprise : 11–50 employés
Logiciel utilisé

tous les jours

pendant

plus d'un an

Provenance de l'avis
---
Test your shipping software - they're not all made the same
I moved from Stamps.com and cut my shipping and customer service time by 80%. I adopted this software at ~15 packages per day because it was more expensive than Stamps.com. Bad move!!! Pay extra for ShipStation from the start.
Avantages
I've used ShipStation, ShippingEasy, ShipWorks, Stamps.com, Ordoro, and SolidCommerce with a few clients. My two favorite are ShipStation and ShippingEasy. They both have different strengths - sweat the small stuff because it really makes a difference if you're shipping 200+ packages a day. It's worth using two or more systems and then picking the best. The time spent is worth the effort.
I use ShipStation for managing the shipping and customer service from my website, Amazon, Walmart, Jet, Ebay, and Etsy. The application is rock solid. Creating manual orders is simple, as is importing orders and combining shipments. I like that I can place orders on hold and setup future shipments. Other vendors like ShippingEasy cannot do this (yet). We get a fair number or orders that have a bad address and we're able to put orders on hold until we hear back from the customer. This shipping rules and kitting options are fairly robust. It is easy to identify return customers (this is something not done well by other platforms). The UI is very buttoned-up. ShipStation also has a superior "Search Customers" function that will search on 3 and 4 part names, city, state... Some of the other vendors fail here. Having good search reduces customer service time.
Inconvénients
There are some things that ShippingEasy does better - e.g. they're a single page application and that means that the interface is super fast. ShipStation is slower as you mover around in the interface. I wish that ShipStation could manage my inventory across marketplaces and I'm in love with how some of the other vendors solicit reviews using marketing/email automation. I hope someday that vendors like ShipStation will also connect to Auth.net or Stripe.com so that we can Auth and Settle New Manual Orders. It takes a bit longer to learn ShipStation but if you're running a larger/complicated business you'll come to appreciate the power that comes with the complexity.
Secteur d'activité : Vente au détail
Taille de l'entreprise : 2–10 employés
Logiciel utilisé

tous les jours

pendant

plus de deux ans

Provenance de l'avis
---
Great easy to use software
Great so far, I used many different software and this one offered the best rates and the easiest to use platform.
Avantages
It is super easy to implement, it has a lot of features to make your job faster and it has good customer support if you have a bit of patience.
Inconvénients
I don't like that I can not put insurance into auto re charge for more than $100.00
Pourquoi choisir ShipStation 
Because Shipstation offered better rates and I like their UI more.
Pourquoi passer à ShipStation
Because Shipstation offered better rates and I like their UI more.
Secteur d'activité : Biens de consommation
Taille de l'entreprise : Auto-entrepreneur
Logiciel utilisé

tous les jours

pendant

1 à 5 mois

Provenance de l'avis
---
Almost half of my 3000 orders came back as "not enough postage"
Terrible. Insulting. Their answer was an irrelevant statement that I should then choose a different setting. No acknowledgement of the situation they created. They should have made the correct recommendation before the 3000 products were prepared for shipping
Avantages
What would ShipStation do if 3000 of your orders got returned due to incorrect shipping? Shipping that was chosen from Shipstation software and verbally verified?
Absolutely nothing. Visit BBB and you'll see that I filed a complaint months ago and the case has been closed due to unresponsive communication and in their words "not knowing what to do" from Shipstation. There is a list of events below for reference This was the final communication with ShipStation. It was their turn to respond and they did not.
1- On 4/9/21 products were ready to be dropped off at the post office but it was rejected due to the pricing of the stamps and the thickness of the package
2- Although the ShipStation labels verified the cost and dimensions for Letter Size 5 by 4 by 1 inch at .51 cents, the labels had to be reprinted, products repackaged with less insulation.
3- Help was hired for the packaging and re-packaging of all the products at $12/hr for 2 employees.
4- Shipstation had no solution. In fact, my account rep's exact words were: " I don't know what to do." and referred us to Stamps.com
5- Stamps website suggested the use of the setting for Large Envelope size 5 by 4 by .75 inches for $1.00.
6- Since the envelopes were getting run through a machine with disregard for the size indicated on ShipStation, the product was ruined for a lot of customers.
This product had to be fulfilled again and shipped.
Inconvénients
Customer service and Shipstation software are not informed of the correct setting / pricing of shipping a product. The settings chosen by Shipstation software and recommended by Customer service were wrong. The post office would not accept the packages that were verified multiple times by Shipstation.
Secteur d'activité : Biens de consommation
Taille de l'entreprise : 2–10 employés
Logiciel utilisé

tous les jours

pendant

plus d'un an

Provenance de l'avis
---
Shipstation is one of the best alternatives I've found.
Absolutely satisfactory and I'd recommend it to anyone in need of an alternative for shipping.
Avantages
It's easy to use and makes my job convenient. I'm glad I discovered Shipstation.
Inconvénients
I have no complaints about it. It helps us on the daily!
Secteur d'activité : Mode et vêtements
Taille de l'entreprise : 51–200 employés
Logiciel utilisé

tous les jours

pendant

1 à 5 mois

Provenance de l'avis
---
ShipStation Is the All In One Solution For Any Business Shipping Product
So far implementation has been straight forward, and support has been useful to get to where we need to be, so we have no complaints and our experience so far has been that we are dealing with professionals.
Avantages
The price checking, the tracking, the integration the ease of use...all lead to an excellent product.
Inconvénients
So far we have not run into anything major but we have just implemented and are still in testing phase so we need more time for a list of potential cons to emerge (if any do)
Alternatives envisagées 
Shippo
Pourquoi choisir ShipStation 
Price Shopping made easy.
Pourquoi passer à ShipStation
The array of features, the pricing and the seemingly straight forward integrations were the main factors.