En savoir plus sur Cornerstone Performance
Cornerstone Performance est une solution de gestion des performances qui fait correspondre de manière transparente les objectifs individuels, départementaux et organisationnels. Pour optimiser les opérations organisationnelles, Cornerstone Performance fournit des fonctionnalités de gestion des objectifs, de suivi des compétences et de gestion de carrière qui récompensent les talents. Il est temps de convertir l'activité de votre main-d'œuvre en résultats commerciaux positifs et de récompenser les employés les plus performants de la bonne manière.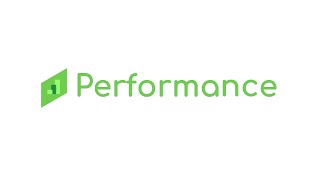 Cornerstone Performance - Prix
Cornerstone Performance n'est pas disponible en version gratuite mais propose un essai gratuit.
Version d'essai gratuite :
Oui
Produits similaires à Cornerstone Performance
Cornerstone Performance - Avis
Évaluation des fonctionnalités
Secteur d'activité : Construction
Logiciel utilisé

tous les jours

pendant

plus d'un an

Provenance de l'avis
---
Can be improved!
Avantages
Easy and customizable a s a SaaS product should be
Integrates without any issues with other systems
Robust real time reporting
Customized access and collaboration tools
Inconvénients
Customer Service needs to improve a lot if they want to grow. Hard to get someone to call you back or answer to the ticket. Not vey user friendly from administrator perspective
Secteur d'activité : Banque
Taille de l'entreprise : 501–1 000 employés
Logiciel utilisé

tous les jours

pendant

plus de deux ans

Provenance de l'avis
---
Versatile Performance Management System, But Not Intuitive
Overall, it meets our fairly complicated needs for performance management, but I wouldn't make the decision to go with Cornerstone if I could do it all over again.
Avantages
This system is highly customizable - pretty much any type of performance process can be plugged into this product. The system comes with several ideal features out of the box, such as inappropriate word filters (the bane of HR's existence when managers complete reviews), simple and complex individual or team goal structures, and a simple, easy to use interface for employees.
Inconvénients
Because this system is so customizable, plan on spending at least 3-6 months configuring the system for use. Even after 3 years of using this system, we still regularly find things that need to be set up differently or that we didn't even know existed. Additionally, the performance tasks are rigid once deployed. For example, you cannot change the verbiage in a notification email once the performance task is deployed, so if you want to word something differently or made a mistake when setting it up - you're stuck with it until you either delete the task (and roll out a new one), or until the task period expires.
Secteur d'activité : Services et technologies de l'information
Taille de l'entreprise : 501–1 000 employés
Logiciel utilisé

Autre

pendant

plus d'un an

Provenance de l'avis
---
Solid performance evaluation tool
We use it for performance evaluations for the whole company. It's a great step up from where we were before, but there is still room for improvement.
Avantages
The software has a very flexible structure - it's possible to represent even the most complex hierarchies and can handle multiple locations. The evaluation process is straightforward and very adaptable according to your needs. It's got a workflow approach to performance evaluations - once you configure your schedule, it automatically sends out notifications and reminders to employees and supervisors alike. There is also a nice universal profile feature that allows you to see who everyone is, where they work and who they report to.
Inconvénients
The system is kind of slow. I also find that it could have a more question based approach to evaluations, helping us determine our rating instead of just asking us what it is. It's kind of tricky to see past evaluation comments during the year and I have yet to find how to view my past evaluations.
Secteur d'activité : Vente au détail
Taille de l'entreprise : 10 000+ employés
Logiciel utilisé

tous les jours

pendant

plus de deux ans

Provenance de l'avis
---
CSOD Performance a Good Choice 4 Your Bussiness
Good. Not bad.
Avantages
Easy to use
Easy to adapt to the software
Easy to obtain Data to Analize
Inconvénients
Not to easy to implement in a big company, but, not impossible
Complex to integrate with others systems
Almost all integration needs to be a Technical Project
Réponse de

Cornerstone OnDemand

Hi Alfredo, thank you for reviewing our Performance product. Ease of use is important to us and we are happy you have seen positive impacts from our system. Integration can be challenging as it's a new system to learn but we hope to help customers along the way. We look forward to continuing to work with you. Thank you for being a great customer!

Répondu le 25/05/2021
Great Talent Management System
Cornerstone is the best and most comprehensive solution that I have seen for talent management. I have used the LMS, Performance, Succession, Connect and Extended Enterprise modules. CSOD continues to make enhancements to their product, especially with Learning, Connect and Performance, but where they are lacking is in enhancements to their mobile app and to their Succession module. While I do find great value in reaching out to their Global Product Support team, it will sometimes take days and even weeks before you get a response from them on a case. The communication to the customer is lacking there.
Additionally, I find that some of the modules, such as Performance and Succession, can be really complex and require a lot of testing and trial and error to get things right. It does help that you are given two test environments (Stage and Pilot) to test things in. The quarterly releases have also gotten better over time, with many resources that can be used throughout User Acceptance Testing and the rest of the release cycle.
Change is not always handled seamlessly for the customer, as we have experienced major delays when our Account Manager was on leave and also our Client Success Manager was out on leave. The people who filled in for them seemed overwhelmed and as a result there was a lack of communication.
The 360 Degree performance review functionality can be great if you make the initial time investment to set it up. The one thing that Cornerstone does not provide with their 360 functionality is benchmarking with other companies, which our HR decided they wanted to do and therefore went with a different vendor for 360 reviews.
Overall, Cornerstone is a great encompassing talent management system and I have not encountered another company that comes close to what they offer.