En savoir plus sur Big E-Z Accounting for Google Sheets
Just like other accounting software programs, Big E-Z helps you put together your financial puzzle; we just use bigger and fewer pieces. The goal of Big E-Z is to make your bookkeeping and accounting as simple as possible. We created the most streamlined and efficient software on the market. Our Google Sheets Add-on has formulas and many checks and balances in place that automatically produce clear, concise, and accurate accounting reports which effectively simplify and streamline the accounting process. Use the power of Google Workspace to collaborate with your team in real time. Try it Free for 14 days!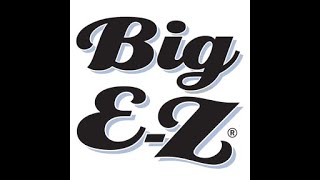 Big E-Z Accounting for Google Sheets - Prix
Big E-Z Accounting for Google Sheets n'est pas disponible en version gratuite mais propose un essai gratuit. La version payante de Big E-Z Accounting for Google Sheets est disponible à partir de 249,00 $US/année.
À partir de :
249,00 $US/année
Version d'essai gratuite :
Oui
Produits similaires à Big E-Z Accounting for Google Sheets
Big E-Z Accounting for Google Sheets - Avis
Évaluation des fonctionnalités
Secteur d'activité : Enseignement supérieur
Taille de l'entreprise : 501-1 000 employés
Provenance de l'avis
---
Top notice software
Avantages
My family's business used this software to do their accounting. Although our accountant have used multiple tax software programs in the past, they were very happy with this software. Mind you, they are total Luddites when it comes to software, so they found this to be very easy and helpful to use.
Inconvénients
The only small aspect of this, is there are a lot of great accounting software programs out there, and this one is not the cheapest each year. However, if you do not mind the cost, and realize this will save you quite a bit of money in the long run, this the training and customer support is totally for you!
Secteur d'activité : Comptabilité
Taille de l'entreprise : Auto-entrepreneur
Logiciel utilisé

Autre

pendant

plus d'un an

Provenance de l'avis
---
An excellent accounting system for your small business
Preparing financial statements, tax preparation, tax estimate calculations, and cash flow analysis.
Avantages
The software is easy to use and is an excellent accounting solution for your small business. I am a practicing CPA and I frequently see small business owners with accounting records that are inadequate or unorganized for necessary business tasks such as tracking your financial position (balance sheets and profit and loss statements) and preparing annual tax returns. Big E-Z Books will help you manage your business and coordinate with your CPA to prepare and plan for taxes. I highly recommend this product if you are looking to improve your financial record keeping.
Inconvénients
This software is optimal for small companies without large accounting staff.
Secteur d'activité : Gestion d'organisme à but non lucratif
Provenance de l'avis
---
Small Church use
We purchased the software to help a small church that we pastor. I had seen this software used by my wife in a small non-profit thrift store. I was impressed with the graphics and charts that it produced. And because it was based on Excel I was able to help her with it. So we purchased the new version for the church, but found that it was now a stand-alone software package and was not excel based. It seemed very difficult to work with and cumbersome. After several attempts to get support we decided to go back to my "homemade" excel spreadsheet to do our church finances with. While I miss the nice charts and graphs, the day to day entry and organization of the software seemed cumbersome and hard to use. It will probably work fine for a larger organization, but for our small church it was not useful.
Avantages
charts and graphs
Inconvénients
seemed hard to work with and not flexible
Secteur d'activité : Institutions religieuses
Taille de l'entreprise : 201-500 employés
Logiciel utilisé

tous les mois

pendant

plus de deux ans

Provenance de l'avis
---
Less is More for Ease of Use
We first began using Big EZ Bookkeeping for our autistic son's Irrevocable Special Needs Trust Fund about three years ago. We needed a bookkeeping program that wasn't too complicated but was up to helping us sort out the intricacies of income and expenditures, assets and liabilities for both legal record keeping and tax purposes. We specifically needed something we could customize to fit some fairly unique categories! We have found Big EZ extremely user friendly. Bank reconciliations are done in a snap. We can divide his trust's income and expenditures across not only categories, but sub categories and still keep a running total. And the automatic balance sheet shows us the assets and liabilities quarterly and annually. We are able to print out all the documents we need easily. The personalized customer service has been invaluable for us. Highly recommended.
Avantages
Super easy to use. Great customer service. Customizable to fit our needs.
Inconvénients
Have to buy it every year, but the upgrades are worth it, so I don't mind.
Secteur d'activité : Élevage
Taille de l'entreprise : Auto-entrepreneur
Logiciel utilisé

tous les mois

pendant

plus de deux ans

Provenance de l'avis
---
Great software, complete reports
Years past we had used the farm and ranch software when we used their services. This software is very flexible in tailoring it to my own personal needs and reporting. Support is top notch as customer rep helped me thru any issues I may have which is usually user error. I have enjoyed the improvements they have made and am assured they will continue to work hard at this. Totally satisfied in the program and most of all the personal service and quality. My farm accountant is impressed with the reports as well. Highly recommended.
Avantages
The ability to change and title headers to fit my needs. The auto save entries as I call them.
Inconvénients
Would like to see more "hot buttons" that may help in less entry steps but its not bad at all the way it is because it makes me double check. Navigation could be a little more streamline.