En savoir plus sur RUN Powered by ADP
The RUN Powered by ADP® (RUN) solution is designed to make your small business payroll quick and easy. With a streamlined process and powerful technology, you'll complete payroll in no time. Choose from basic payroll to a full suite of HR tools and services, get what you need, when you need it. Payroll Features: - Process payroll at your desk or on the move, during business hours or in the middle of the night. - Taxes are calculated, deducted and paid automatically. - Have quarterly/annual reports submitted automatically. - Keep ahead of state and federal tax laws and HR regulations with automatic updates covering all 50 states. - Integrate time tracking with payroll. - Always have peace of mind with 24/7 support from certified payroll experts. Human Resources Features: - Get answers to your HR questions through the HR Helpdesk — trained professionals are ready to assist. - Employee handbook wizard helps you create a complete, professional-quality handbook (based on state and federal employment laws) in a few simple steps. - Post open positions to over 100 of the web's leading job boards with one click via ZipRecruiter®. - Give your people an edge with a welcoming employee onboarding experience and a market-leading app. ADP, the ADP logo RUN Powered by ADP and Always Designing for People are trademarks of ADP, Inc. All other marks are the property of their respective owners. Copyright© 2022 ADP, Inc. All rights reserved.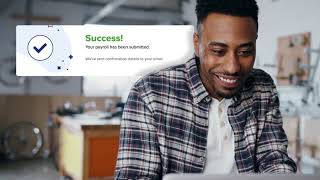 RUN Powered by ADP - Prix
RUN Powered by ADP n'est pas disponible en version gratuite mais propose un essai gratuit.
Version d'essai gratuite :
Oui
Produits similaires à RUN Powered by ADP
RUN Powered by ADP - Avis
Évaluation des fonctionnalités