En savoir plus sur StandardFusion
Standard Fusion est une solution cloud de gestion de la conformité conçue pour les secteurs tels que les soins de santé, des technologies, de la fabrication, du gouvernement et du commerce de détail. Parmi les fonctionnalités clés figurent : gestion des contrôles, surveillance des contrôles et gestion des politiques. Les outils de gestion des politiques permettent aux utilisateurs d'autoriser des politiques et procédures. Ces fonctionnalités permettent également aux utilisateurs de mettre en œuvre des politiques dans l'ensemble de l'organisation. Les fonctionnalités de suivi et de surveillance aident les utilisateurs à identifier lorsque les politiques de conformité ne sont pas respectées. Le logiciel permet également aux utilisateurs de surveiller, documenter, mapper, tester et d'exécuter des rapports sur les contrôles d'audit. Le module de gestion des audits offre des outils visant à assurer le maintien de la conformité aux audits et fournit également une vue en temps réel des rapports d'état. Les utilisateurs peuvent effectuer des analyses de risques avec le système intégré de registre des risques. La solution est facturée sur la base d'un abonnement mensuel, par utilisateur. Un service d'assistance est disponible par téléphone et par e-mail.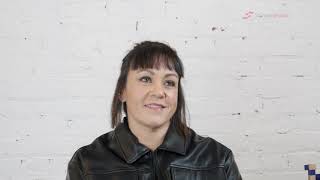 StandardFusion n'est pas disponible en version gratuite mais propose un essai gratuit. La version payante de StandardFusion est disponible à partir de 1 500,00 $US/mois.
À partir de :
1 500,00 $US/mois
Version d'essai gratuite :
Oui
Produits similaires à StandardFusion
Évaluation des fonctionnalités
Secteur d'activité : Services et technologies de l'information
Taille de l'entreprise : 11–50 employés
Logiciel utilisé

toutes les semaines

pendant

plus de deux ans

Provenance de l'avis
---
StandardFusion Makes GRC Simpler
Avantages
StandardFusion uses a simple interface to highlight the most important aspects of GRC. We are able to maximize our time spent on audit and compliance without the work monopolizing our time.
Inconvénients
Setup and implementation of StandardFusion was simple and fast. But with the streamlined interface, it would be nice to have some self-customization in areas such as email alerts and messaging. The email and notifications from the platform certainly do the job, so this isn't a critical area of need.
Secteur d'activité : Vétérinaire
Taille de l'entreprise : 5 001–10 000 employés
Logiciel utilisé

toutes les semaines

pendant

Essai gratuit

Provenance de l'avis
---
Standard Fusion is doing Everything Right!
These guys don't sit across from the table when you're trying to identify a solution, they're sitting on the same side with you. I found and demo'ed SF late in my review process, just as I was haggling with another over-priced vendor. The rep we worked with, [sensitive content hidden], was fully transparent, responded to all our questions and requirements without sounding like a salesperson, and the support team makes the implementation seem like it's on autopilot. They say everything happens for a reason… because I almost missed out. If SF isn't on your list to at least compare against other solutions first, then you'll definitely be missing out too.
Avantages
It's hard to believe that Standard Fusion figured out how to combine A) a well-designed application that is feature-rich with industry-leading functionality PLUS B) a user interface that makes it easy to use PLUS C) customizable workflow management to make the heavy-lifting tasks easier PLUS D) responsive and knowledgeable customer support (trust me, I know vendor support that sucks when I see it – because I've definitely seen enough of it)! As if that doesn't separate them enough from the other vendors I assessed, a transparent and affordable pricing plan that you don't have to haggle over just makes it a no-brainer.
Inconvénients
Still mid-implementation, but honestly haven't noticed any glaring concerns. The solution meets 95% of our requirements and the 5% it doesn't aren't even worth writing about.
Pourquoi passer à StandardFusion
Standard had the best combination of Features, Functionality and Usability, Workflow, Customizability, Service and Pricing... no brainer!
Secteur d'activité : Services et technologies de l'information
Taille de l'entreprise : 51–200 employés
Logiciel utilisé

toutes les semaines

pendant

1 à 5 mois

Provenance de l'avis
---
Not the biggest, but certainly the cleanest solution
Though demo environments cannot be automatically created like on some competitor sites, the onboarding and demo process of StandardFusion was blazingly fast, hands-on right on our requirements and void of the usual sales-driven phrasing. All Staff were always nice and helpful, any unanswered questions were answered within a week.
Avantages
Among all the tools we compared StandardFusion was easiest to understand and "click with" within your team. The UI is clean and easy to understand even for RMS beginners like us. StandardFusion may not be the most feature-rich and user-customizable RMS solution out there, but whatever was shown seemed to be designed and implemented with thought and care. The only real features we found missing were extended possibilities for process management (e.g. Flow diagrams, RACI-Matrix) and tracking of our KPI, which would help us to perform and track risk-related trainings and their effectiveness directly in the tool, involving multiple stakeholders in varying roles.
Inconvénients
On the con side we'd wish for more configuration settings to be changeable on user side, which would reduce the amount of support interactions. The documentation is solid, but mainly focused on front-end users. Technical documentation and specific Use Cases with examples would be helpful for tech-savvy users to help themselves try and test adaptions quickly.
Alternatives envisagées 
ZenGRC
Pourquoi passer à StandardFusion
The lack of usual pre-sales pressure - paired with a very generous trial period - was refreshing, allowing us to extensively test all the required features at our own pace over multiple weeks. StandardFusion has a very consistent look that makes it easy to understand the available options immediately. Risks and controls tracked within the tool are clearly represented. All entries can be linked to each other. Audits - which other tools seem to neglect very often - can be performed with relative ease. A lot of our data was prepared in Excel and uploaded to StandardFusion later, which makes the early discussion and installation process very easy. We are constantly supported throughout the onboarding process, something we also not take for granted in times where every extra hour seems to be billable.
Secteur d'activité : Services financiers
Taille de l'entreprise : 51–200 employés
Logiciel utilisé

tous les jours

pendant

plus de deux ans

Provenance de l'avis
---
Use of Standard Fusion in our business
Really good
Avantages
The features are easy to use and navigate around
Inconvénients
Inability to create reports or have reports that can easily be used in Excel
Réponse de

StandardFusion

Hi Susan,

Thank you for taking the time to leave a review. We're happy you're finding the platform easy to use and navigate as we've been working diligently on improving the overall UX/UI.

Our customer success team are always willing to assist with the creation or reports, please reach out anytime. Additionally, we have new integrations with business intelligence tools such as PowerBI to help improve reporting.

Répondu le 20/09/2023
Secteur d'activité : Informatique et sécurité réseau
Taille de l'entreprise : 2–10 employés
Logiciel utilisé

toutes les semaines

pendant

plus de deux ans

Provenance de l'avis
---
Simplified governance and risk management
StandardFusion allows us to demonstrate to clients how we are enabling them to meet their compliance objectives. Being able to tell our compliance story enables faster sales and reduced sales friction by reducing back and forth resulting from compliance questionnaires.
Avantages
It's a single tool for all of our compliance needs. We can track against multiple standards and map how each of our controls supports all aspects of the business. Reporting allows a straightforward display of progress over time and highlights areas where we can benefit from increased maturity.
Inconvénients
SSO is only available on enterprise packages. This is a critical and simple to implement security feature that should be available to companies of all sizes. While only providing SSO to enterprise clients is common, this practice should be heavily discouraged.
Pourquoi passer à StandardFusion
Price, ease of extensibility, vendor support, ease of implementation