En savoir plus sur Shore
Shore Online Booking est une solution cloud pour les entreprises de toutes tailles. Elle s'adresse à divers secteurs tels que la beauté, la santé, la restauration, le sport, l'automobile, le nettoyage, le coaching, la formation et l'artisanat. Elle permet aux utilisateurs de gérer plusieurs rendez-vous et relations clients, de créer des campagnes marketing et de traiter les paiements. Parmi les fonctionnalités figurent : réservation de rendez-vous en ligne via le site web de l'utilisateur ou des plateformes de réseaux sociaux, rappels automatiques par SMS et e-mail, notifications en cas d'annulation ou report de rendez-vous, importation de données depuis des sources externes et envoi de bulletins d'informations personnalisés. Shore Online Booking propose également une synchronisation cloud du calendrier, des sites de réservation personnalisés et une gestion financière. Il assure l'intégration au PDV (point de vente) Square. La solution est disponible sur la base d'un abonnement payant. Un service d'assistance est proposé par téléphone, chat en ligne et centre d'assistance.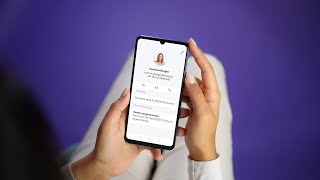 Shore n'est pas disponible en version gratuite mais propose un essai gratuit. La version payante de Shore est disponible à partir de 49,00 €/mois.
À partir de :
49,00 €/mois
Version d'essai gratuite :
Oui
Produits similaires à Shore
Évaluation des fonctionnalités
Secteur d'activité : Machines
Taille de l'entreprise : 201–500 employés
Logiciel utilisé

tous les jours

pendant

plus de deux ans

Provenance de l'avis
---
Best of it's kind on the Market.
Avantages
Saves tons of time! Customers can book, cancel, and rebook all without my assistance 24/7. I can view the activity and have booking stats as well.
Inconvénients
Had a problem with the time slots. That would seem to be a thing of the past. As a health care provider, customizing appointment times for patients without cheating them can be challenging .
Secteur d'activité : E-learning
Taille de l'entreprise : Auto-entrepreneur
Logiciel utilisé

tous les jours

pendant

6 à 12 mois

Provenance de l'avis
---
Smooth & Beautiful User Experience + User Interface
I used the free trial early in 2018 and tested it again just last month, and WOW there has been major upgrades to make it the easiest to use (in my opinion) booking software in the market for now. It's just missing 2 key features that are keeping me from making the jump over from Acuity.
Shore's dashboard, menu, and overall navigation are very easy to use and doesn't require a high learning curve. The entire interface is quite beautifully arranged in a modern, clean way so it doesn't feel overloaded or cluttered for such a feature-rich software.
It's got all the bells and whistles in a neat package that will be useful for most SMB owners. What I mean is: you don't need to buy digital marketing software and text (SMS) services, and whatever digital service you need to reach new audiences separately. Shore has the key functionalities of those features built into their system. I'm currently paying extra for digital marketing (ConvertKit) and text functionality (Twilio), which balloon my operating costs (their services are priced based on size of customer base; more customers = higher $ subscription).
With Shore alone, you could probably easily save $50+/month (i.e., booking, digital marketing, SMS communication). Again, if/when Shore includes a class package option and allows customers to book multiple appointments at a time, I'm switching over.
Avantages
-Clean, bright, and modern interface
-Easy to navigate (easiest to use imo in the current market)
-Email newsletter/marketing with tagging and segmentation tools
-Customer database w/extra profile features
-Text reminder function
-AMAZING dashboard with reporting/insight tools for business analysis
-Responsive client support
Inconvénients
Two features that would make Shore the go-to booking software for me is:
1) to have a class package option, as many of my customers like to buy packages at a discounted price; and 2) to allow the customer to book more than 1 appointment at a time.
Logiciel utilisé

tous les jours

pendant

plus d'un an

Provenance de l'avis
---
waste of money. Very poor software and service. Using shore has made my life hell
Avantages
Nothing to like other than our clients giving us another thing to talk about whilst in the barber chair
Inconvénients
Where do I start? The practicality of the software is shocking. The fact that all I've ever asked for is for my clients to have a login on the app they designed for us so when they book an appointment they don't have to fill in there details every time is poor and they can't in a year and a half resolve the problem. Then there's the being able to have me and my colleague on different time slots. How hard is it to have one barber operating 20-minute slots and one 30 minute slots. Also after a year and half my account manager only just tells me how appointments can be canceled by the client after months of asking. Lastly, there's the shore app keeps kicking me and my colleague out so every time we go to check our appointments we have to log back in. Not good customer service neither I've requested on numerous occasions that things be organized better on my app and website with no luck in getting it right. All in all a complete waste of my time and money I had been better off using another provider like Booksy or cue junky. The only thing that would make me happy now is being compensated for my horrible experience so I can set up my booking service elsewhere
Réponse de

Shore

Hello Mr. Allain,
We would like to apologize and we're sorry to hear you're that your unsatisfied with our product and service.
We always try to implement our customer's feature requests, but unfortunately it is not possible to realize every request immediately.
We are still in contact with you regarding your issues with the Shore business app.
Please contact us if you are still unhappy with your website or app and we'll try to find solutions as quick as possible.
We're looking forward to hearing from you.

Kind regards,
Your Customer Relations Team

Répondu le 15/06/2018
Secteur d'activité : Services aux consommateurs
Taille de l'entreprise : Auto-entrepreneur
Logiciel utilisé

tous les jours

pendant

plus de deux ans

Provenance de l'avis
---
Exceptional Product, Even Better Service
Avantages
The software fits my needs, and I have never had any customer complaints regarding ease of use. I run a very busy private hairstyling business in NYC, and with customers paying $100 plus for men's​ haircuts, you can expect a very picky/particular clientele. With that said, everyone finds the system easy to use and book, even with multiple booking types.​ My representative, has been extremely accommodating. He was always quick to respond and is very knowledgable about the product. I couldn't ask for better customer service.
Inconvénients
Nothing to add to this category, I am very pleased with the service.
Réponse de

Shore

Dear Sergio, thank you for your positive feedback! Best regards, the Shore team

Répondu le 27/01/2021
Secteur d'activité : Santé, bien-être et fitness
Taille de l'entreprise : Auto-entrepreneur
Logiciel utilisé

toutes les semaines

pendant

plus d'un an

Provenance de l'avis
---
Excellent Support Team for My Business
The Shore Team provides exceptional service! From day one of building my site they've been patient with all my requests and always ensure my overall satisfaction. No matter how big or small the job, they work to solve my issues in a timely manner. And when I need a minor change here or there, they efficiently and effectively complete each task. It gives me such peace of mind having this kind of support for my business. I always feel valued and taken care of which isn't the norm these days. Definitely the type of people I want in my corner. I highly recommend them a try!
Avantages
Ease of use and having all the features I need under ONE umbrella.
Inconvénients
It can be a little unpredictable at times with regards to appointment and odd changes to the website.