En savoir plus sur Quickbooks Online
QuickBooks Online est une solution de comptabilité basée sur le web qui s'adresse aux comptables indépendants et aux petites entreprises. La solution facilite le rapprochement bancaire, le suivi des dépenses, la rédaction de factures et la surveillance des rapports financiers, entre autres. QuickBooks Online permet aux utilisateurs de télécharger et de rapprocher les transactions par carte de crédit. La solution permet également aux entreprises d'organiser des feuilles de temps hebdomadaires et de suivre les dépôts bancaires. Les utilisateurs peuvent prendre des photos des factures et les soumettre en tant que preuves de dépenses ou les partager avec les parties prenantes concernées. La solution QuickBooks propose des modèles personnalisables qui peuvent être personnalisés avec le logo de l'entreprise et le champ souhaité pour générer des factures et des rapports. La solution permet également de générer divers rapports financiers tels que les pertes et profits, le bilan, les états des flux de trésorerie, etc. Les entreprises peuvent mettre en œuvre la définition de niveaux d'autorisation pour différentes personnes afin de garantir l'accessibilité sécurisée des données financières selon le rôle au sein de l'entreprise. QuickBooks Online permet également d'importer des données à partir d'applications intégrées telles que PayPal, American Express et Square. Les autres fonctionnalités incluent la création de factures de recrutement, l'envoi de reçus de paiement en ligne, la configuration de règles pour les rappels de paiement et le suivi des créances.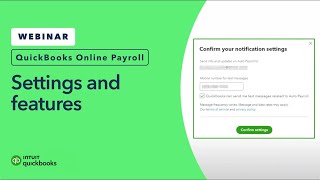 Quickbooks Online est disponible en version gratuite et propose un essai gratuit.
Version d'essai gratuite :
Oui
Produits similaires à Quickbooks Online
Évaluation des fonctionnalités
Secteur d'activité : Hôpitaux et soins de santé
Taille de l'entreprise : 501-1 000 employés
Logiciel utilisé

tous les jours

pendant

plus de deux ans

Provenance de l'avis
---
Quickbooks Online, if it isn't broken don't fix it.
Avantages
Payroll Management in Quickbooks Online is the best of the best. Known for its great employee management tools, Quickbooks Online makes payroll a breeze. Direct Deposit in Quickbooks Online provides you with an easy and convenient streamlined system to set up for all of your employees and new hires.
Inconvénients
Quick books online doesn't have many features that i would consider need improvement. It gets the job done.
Secteur d'activité : Santé, bien-être et fitness
Taille de l'entreprise : Auto-entrepreneur
Logiciel utilisé

tous les jours

pendant

plus de deux ans

Provenance de l'avis
---
Makes my job a ton easier
I like Quickbooks. The company name does make sense... you do everything quickly lol. I haven't had a single issue other than the invoicing problem. I did spend more than enough time with their customer service which was a pain in the butt but the rep was really friendly and helped me get it sorted out. If I could recommend Quickbooks to a new or seasoned business owner, I definitely will! It looks expensive and hard to learn but honestly, it's much easier to navigate than it looks!
Avantages
I was hesitant at first since I didn't want to go the everything electronic route. My wife was doing all of the tax stuff so I just gave her the okay and made the purchase. I now do everything minus invoicing through Quickbooks. Everything is streamlined for me and I realized how much time I was truly losing by doing everything through Excel and calculating by hand. My wow moment was watching my time being cut in half literally by just snapping a photo of a receipt after connecting my bank account then adding details on the purchase... that's it!
Inconvénients
Now... the invoicing part I'm just not fond of. There was an error with a payment and Quickbooks kept kicking back a payment a client had made. I ended up just going through Paypal Business and setting up my invoices through there and attached my Paypal account to Quickbooks to make things easier on myself. If invoicing was different, I would be 100% with Quickbooks.
Secteur d'activité : Appareils médicaux
Taille de l'entreprise : 2-10 employés
Logiciel utilisé

tous les jours

pendant

6 à 12 mois

Provenance de l'avis
---
QBO Works, But It Should Be Better Than It Is
Due to the massive price increase to move to a 60k+ ERP, QBO is probably still the way to go, it's just a shame that they haven't done a better job listening to their customers and implementing the MANY MANY requests and suggestions that they have been receiving for years.
Avantages
You can login online from anywhere, and it does a great job of syncing with your bank accounts
Inconvénients
The support is basically non-existent. Also, there is just no reason that they haven't implemented more customization options for how long this software has been out. They also make syncing with other programs sound good, but then limit what can actually be done on the back-end.
Pourquoi choisir Quickbooks Online 
QB Enterprise was getting left in the dark ages, and it simply isn't a user-friendly product.
Pourquoi passer à Quickbooks Online
We chose QBO over the many ERPs that we had looked at, because we ended up finding a product called OrderTime that does an excellent job syncing with QBO and takes care of our inventory and order management needs. If it weren't for OrderTime, we would have probably moved forward with an full ERP.
Réponse de

Intuit

Hi, Ryan. Thanks for an honest review. This isn't the impression we hoped you'd have. We'd appreciate the opportunity to make this right. The best way to reach the QuickBooks Online Team is to use any of the methods listed here: (https://quickbooks.intuit.com/learn-support/en-us/help-article/account-management/quickbooks-online-support/L6WqNrDq0_US_en_US). We're always happy to help. All the best. -Kristina, The QuickBooks Team

Répondu le 03/08/2022
Secteur d'activité : Comptabilité
Taille de l'entreprise : 2-10 employés
Logiciel utilisé

tous les jours

pendant

plus de deux ans

Provenance de l'avis
---
20+ year user of Qucikbooks
Overall I'm happy with QB's online, we save a lot of time as I mentioned before on data entry. I just don't pout my really compicated clients in the software, I keep them in desktop.
Avantages
I love how quickly the data entry goes in QB's online versus QB's desktop. With rules and auto entries it take the tedious parts of accounting and automates them. I'm able to focus my time on more complicated items that add value to my serives to my clients.
Inconvénients
It still needs a lot of work on the developement of the software. You are unable ot customize PO's, which is insane to me. It's a little hard to get used to when coming from their sister product desktop. Desktop is so rubust and had very little flaws that I somtimes find myself banging my head gainst a wall, like why?!!
Also, the subscription based pricing makes it so you always have ot pay for the software. With desktop I bought it once and none of my clients had to pay for it. Way to make money intuit, now but that money back into the developement of the software!
Alternatives envisagées 
Xero
Pourquoi passer à Quickbooks Online
All my staff has used te software before and it's intuitive to them. I have also been using it since 1999, so it's hard to teach an old dog new tricks!
Secteur d'activité : Logiciels
Taille de l'entreprise : 2-10 employés
Logiciel utilisé

toutes les semaines

pendant

plus de deux ans

Provenance de l'avis
---
Reliable accounting software, some syncing challenges
Avantages
I find Quickbooks is easy to use & reliable for doing basic business accounting. I also rely on the reporting features to quickly see a snapshot of important data like P&L, broken down into quarters and months.
Inconvénients
I've run into some syncing problems with my bank, where Quickbooks doesn't automatically sync or the connection is somehow lost and I need to jump through some hoops to fix it. I'm not sure if that's a problem with my bank or a Quickbooks problem though. I also have run into some issues with having balances in 2 different currencies, and making sure income/expenses are properly accounted for.
Réponse de

Intuit

Hi, Alanna. We'd like to offer our assistance and make sure QBO helps you save time going forward with your banking. The steps listed here have resolved this issue in previously: (https://quickbooks.intuit.com/learn-support/en-us/help-article/banking/get-bank-error-download-transactions-quickbooks/L5Tek4yh7_US_en_US). Should you still experience the issue with the connection please reach out to our team so we can look into this further with you (https://quickbooks.intuit.com/learn-support/en-us/help-article/account-management/quickbooks-online-support/L6WqNrDq0_US_en_US). All the best. -Kristina, The QuickBooks Team

Répondu le 03/08/2022