En savoir plus sur MoneyMinder
MoneyMinder is a cloud-based accounting solution designed to assist small to large non-profit organizations, sports clubs, scout groups and event planners with bookkeeping, budgeting and reporting. Features include bank reconciliations, document storage, membership management, goal setting and role-based permissions. The application helps users track funds and manage account deposits, withdrawals and transfers. Supervisors can use the solution to record volunteer working hours, track the amount of donations received and send acknowledgments to contributors. MoneyMinder comes with a document library, which allows users to organize and store files or receipts, archive specific documents for quick reference and share them among members. Accountants can also monitor payment dues or obligations, record membership fees and send statements via email. MoneyMinder offers integration with various bank accounts and third-party applications, Square and PayPal. It is available on annual subscriptions and support is provided via email, chat and phone.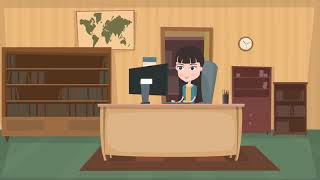 MoneyMinder est disponible en version gratuite et propose un essai gratuit. La version payante de MoneyMinder est disponible à partir de 179,00 $US/année.
À partir de :
179,00 $US/année
Version d'essai gratuite :
Oui
Produits similaires à MoneyMinder
Évaluation des fonctionnalités
Secteur d'activité : Organisme social ou civique
Taille de l'entreprise : 11-50 employés
Logiciel utilisé

tous les jours

pendant

plus de deux ans

Provenance de l'avis
---
Extremely Satisfied with This Software
Excellent product, easy to use, flexible and offers a wide range of reports. The budgeting feature is useful and there really isn't anything our organization needs that this software doesn't provide.
Avantages
This software is extremely intuitive and the documentation and tutorials are clear and easy to follow. Plus, the customer service is stellar. The price is exceptional, considering the amount of features this software offers. Truly, purchasing this product has made a huge difference in the amount of time I spend on treasurer duties. My Board is impressed with the different reports I can provide them with. I've been using MoneyMinder for the past 4 years and I highly recommend it.
Inconvénients
I haven't found anything difficult to use with this product, and it would be a stretch for me to come up with something I like least about the software.
Secteur d'activité : Gestion d'organisme à but non lucratif
Taille de l'entreprise : 2-10 employés
Logiciel utilisé

tous les jours

pendant

plus de deux ans

Provenance de l'avis
---
Bookkeeping/Accounting Dream Come True
This is a great program they have put together. Easy for you to add other Administrators for oversight. I think MM is awesome. The Staff is awesome. Thank You very much for everything Money Minder. Keep up the good work. I know MM will continue to only get better.
Avantages
Easy to use. Easy to understand and navigate, web based, no software to buy or programs to download. Magnificent Support Service, no complicated phone directory to navigate, pleasant, knowledgeable staff that answer the calls. They are wonderful with email or Phone support for any problems, concerns or questions you have.
I had never done Bookkeeping or Accounting work but they were super patient getting me set up and going.
Once you get set up its amazing too, as one Support person said, "Watch the Magic happen" when it all clicks and you can see what you can do. It all works harmoniously. I was very impressed and continue to be impressed every day. Lots of different reports can be generated as well.
They recently added Bank Integration availability that will make things easier then ever if that's an add on you want.
Inconvénients
I asked them to investigate a way to make the Treasurer Report shorter, not so many lines.
Being used for less than a year so there still is a bit of a learning curve yet.
Secteur d'activité : Enseignement primaire et secondaire
Taille de l'entreprise : 201-500 employés
Logiciel utilisé

tous les jours

pendant

plus de deux ans

Provenance de l'avis
---
MoneyMinder is the best!
I am a volunteer treasurer without any experience in bookkeeping or in using money management software like quick books or even excel. I was intimidated by the idea of having to learn how to use a software program in order to fulfull my responsibilities. But MoneyMinder is incredibly intuitive, and entirely glitch-free. It makes my job ridiculously easy. I really cannot say enough good things about it. And when I do have questions, I love that I can call the office and talk to a real human being who can see my screen in real time and walk me through whatever the solution to my problem is, with kindness and a great sense of humor. I'm a very happy customer and recommend MoneyMinder to people constantly!
Avantages
MoneyMinder is the most intuitive and helpful computer application I have ever used. I really cannot overstate how critical MoneyMinder has been to my effectiveness in my role as treasurer in my nonprofit. I am not someone who tends to gravitate towards new technology and I found MoneyMinder extremely easy to learn. The customer support is unparalleled - every time I call or email I receive help immediately from staff who are kind, nonjudgmental, and really knowledgeable. I appreciate that it is all web based so that I do not have to download programs or store information on my own computer.
Inconvénients
Honestly I don't love the upgrade to MoneyMinder 2.0. There are a few features I'd grown to really appreciate that no longer exist in the new version. It's not a big deal, but If I had it to do over again I wouldn't have converted to the upgraded version.
Réponse de

NonProfitCentral

Thanks for your review Susan. Would you care to share the features that you're "not loving" in v2? We'd love to address that, as we want you to be deliriously happy with v2. :)

Répondu le 14/03/2019
Secteur d'activité : Gestion d'organisme à but non lucratif
Taille de l'entreprise : 51-200 employés
Logiciel utilisé

tous les jours

pendant

6 à 12 mois

Provenance de l'avis
---
Awesome Financial Software for PTOs!!!
MoneyMinder is a game changer. Great tools, awesome support. Using this software would give any treasurer the confidence to operate a successful PTO.
Avantages
This is an amazingly easy-to-use software that has allowed me as treasurer to keep up with the growing rate of business under which our PTO now operates. Previously, our PTO used an excel spreadsheet to record transactions and track budget. As the PTO grew last year, I stated they would need to pay for budgeting software or pay for my counseling. The decision to use MoneyMinder as that software was the single best decision we made to keep our organization financially functional, professional, and transparent.
MoneyMinder allows your check register, budget, contacts, donation statements, and reporting tools to work harmoniously. Transactions are easily entered, linked to the budget (and, if applicable, donor), and reconciled. Reports can be generated to present at meetings, aid with tax filings, and track financial information across the years.

Viewer access, if granted, allows other members of the organization to see current financial information and create reports.
MoneyMinder's customer service is some of the best I have ever experienced. During our trial period, the staff at MoneyMinder took our awkward spreadsheet and translated it into an ingenious budget. Since then, whenever I need assistance, I know I can call and someone from MoneyMinder will answer on the first ring. I'm not saying they have to answer on the first ring every time, but if it takes two rings, they are only human, right? Right?!
Inconvénients
This software can't make your coffee.
And although MoneyMinder can create 19 different kinds of reports, I would like to see a report with a pie chart.
Réponse de

NonProfitCentral

Thanks for the great suggestion! We'll see if we can't get MoneyMinder to make coffee and pie. Our developers like a good challenge.

Seriously, we'll work on the pie chart suggestion. :)

Répondu le 05/02/2019
Secteur d'activité : Services et installations de loisirs
Taille de l'entreprise : 2-10 employés
Logiciel utilisé

tous les jours

pendant

Essai gratuit

Provenance de l'avis
---
Start by making a budget
With MoneyMinder we will reduce the time and money required to produce our financial reports while also producing less complicated, more understandable reports.
Avantages
The information about making a budget for a non profit was most helpful. However, I had difficulty understanding headings, subheadings, and categories. Shirley emailed and asked how I was getting along, then set up a time a phone call. She even entered part of my budget information so I could see how it should look. She was very patient and explained details in a way I could understand.
Inconvénients
On the Budget Analysis report the totals print at the bottom of every page, the same totals that print at the end. I would rather the totals just print at the end.