En savoir plus sur Jobber
Jobber est une solution logicielle de gestion des interventions basée sur le cloud qui permet aux petites et moyennes entreprises de services de gérer le personnel en intervention, de fournir un support client et d'étendre les opérations commerciales via une application mobile ou un tableau de bord de bureau. En tant que solution pour les entreprises prestataires de services, Jobber prend en charge plus de 50 secteurs d'activité et fournit des outils interchangeables tels qu'un CRM (Customer Relationship Management) intégré, la planification et la répartition en temps réel, le suivi des dépenses, la création et le traitement de factures, la réservation en ligne, un centre client en libre-service, la création de devis, des rappels pour les clients, des e-mails automatiques, etc. Grâce à la fonctionnalité de gestion du temps, le module de planification de Jobber permet aux utilisateurs de mettre à jour n'importe quelle tâche en temps réel, notamment les informations sur les tâches accomplies et l'avancement des projets, afin que la direction puisse suivre efficacement le personnel intervention. Pour les affectations, les équipes de gestion peuvent mettre en place des tâches individuelles ou des contrats récurrents et affecter plusieurs techniciens d'intervention à une seule tâche. Les utilisateurs peuvent créer des factures professionnelles à l'aide de modèles personnalisables et Jobber envoie automatiquement des factures par e-mail. Pour les paiements électroniques, Jobber s'associe à diverses applications de paiement électronique, telles que Stripe et PayPal, pour rationaliser ce type de facturation. Le module CRM de Jobber permet de suivre les anciennes coordonnées des clients et les utilisateurs peuvent créer des champs personnalisés et des balises, joindre des fichiers ou des numéros de téléphone, etc. Le tout est lié à la facturation et aux antécédents professionnels. En outre, tout client peut approuver des devis, planifier des ordres de travail, payer des factures et communiquer avec les équipes de service à l'aide du hub client en libre-service de Jobber. L'application Jobber est disponible pour les appareils iOS et Android.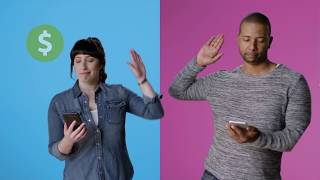 Jobber n'est pas disponible en version gratuite mais propose un essai gratuit. La version payante de Jobber est disponible à partir de 49,00 $US/mois.
À partir de :
49,00 $US/mois
Version d'essai gratuite :
Oui
Produits similaires à Jobber
Évaluation des fonctionnalités
Secteur d'activité : Produits alimentaires
Logiciel utilisé

tous les jours

pendant

plus de deux ans

Provenance de l'avis
---
Excellent company and excellent product
Makes things work so much better for us! There are small issues but we work through them. Nothing is perfect and for the price point this is phenomenally the best on the market.
Avantages
Absolutely great system and easily adaptable to service companies. They are constantly adding features and functions and I hate to give only 4 stars on that but there are a few things that we would like to have but it doesn't incorporate. They are ALWAYS open to listening and I have actually had some of my ideas incorporated into the program. If I could give 10 stars on the customer service and value for the money I absolutely would. It is a simple program to use once you play with it for a bit. They are always updating which is awesome always new functionality available!
Inconvénients
I don't like the fact that Visits and Jobs are treated separately with no way to combine them. I wish that you could set this up and for us, just delete the visit altogether because for us a Job is a Visit. They are always 1 to 1 ratio for us. It makes some of the scheduling frustrating because you can schedule a job but not have a visit scheduled. I can completely see how other companies need the ability for multiple visits on 1 job though.
Would like to see compulsory custom fields so you don't forget to fill out important data on quotes or invoices.
This is a big one, if you don't use the Stripe Jobber Payments then you cannot post a refund to a clients account. You basically have to do a work around and then post a negative invoice. It is very frustrating for a basic accounting function. We often have customers place deposits or pay in advance and they don't use their full deposit for our service. We have to issue a refund and it is a real pain to do.
Secteur d'activité : Services aux consommateurs
Taille de l'entreprise : 2-10 employés
Logiciel utilisé

tous les jours

pendant

plus de deux ans

Provenance de l'avis
---
Jobber - MY Business OSS
My overall experience with Jobber has been quite positive as it helps me immensely run my business.
It is my OSS today. It assigns and tracks all work requests, quotes, jobs and tasks. It also does our invoicing and passes data nicely to Quickbooks for great financial reporting. I just wish I had more robust reporting features with it.
Avantages
Having a system that can be quickly and easily implemented and used by small business that incorporates features including integrates that addresses 'quote to cash' work flow was essential. Jobber does the job nicely, quickly, easily and is quite affordable for any small business. It integrates nicely with financial systems such as QuickBooks too.
Inconvénients
Reporting is weak with the version I currently have. There are some standard reports that provide some fair data qualities but to customize reports using custom fields or job fields is quite weak. Exporting any report to Excel does not work well. I dont get the attachment file when attempting.
Pourquoi choisir Jobber 
QRIDIT did integrate with other systems and processes supporting all of our business products. It was awkward in supporting multiple consumer services. It struggle to offer us a converged business system.
Pourquoi passer à Jobber
Workflow was stronger with Jobber for our business needs to support landscaping, homewatch, pool and storm readiness services on a single converged platform. However, we did keep Quickbooks for financial tracking and reporting.
Réponse de

Jobber Software

Hi Rich, thanks so much for your review. We're glad things are going well overall, and have noted your feedback for more advanced reporting. We're always looking at providing better business insights to our customers, so if you have additional info you'd like to share with us don't hesitate to reach out to our Success Team and we can collect that for our Product Team. Cheers!

Répondu le 16/01/2021
Secteur d'activité : Services aux consommateurs
Taille de l'entreprise : 2-10 employés
Logiciel utilisé

tous les jours

pendant

plus d'un an

Provenance de l'avis
---
JOBBER HAS IT ALL BUT FALL SHORT ON THE BASICS
The basics of what Jobber is built around is route scheduling and can do so much more. The basics of being able to simply organize routes while out in the field (like other apps offer) has been overlooked
Avantages
Jobber is a great idea with excellent customer support. The support for this product is through the roof excellent! The overall programming is huge, you can do a ton of stuff with Jobber.
Inconvénients
The Achilles heel is this; jobber is designed to be used as a route manager for administrators and employees. The idea is that an employee can load up his or her daily tasks and go to work. From an employee's stand point that is easy enough. Click on the first job for the day and they are off . . . . .
First part of the problem we are experiencing with jobber is that if the employee is not within a good service area the photos and service notes for that home will not upload AND WILL NOT be kept in cue until the employee gets into a decent service range. If you have spotty service where your route is this will not work for you. You'll end up going back to paper logs.
FOR AN ADMINISTRATOR - jobber really sets up work nicely for the day, week, and month very nicely BUT has some really important short comings that you should be aware of PRIOR to starting this service..... As an administrator you cannot mass assign or unassign routes to and from employees. You cannot memorize the modifications to a daily route but one click.
JOBBER needs to be able to allow us to set up routes as a whole NOT just individual's one at a time to create routes. FOR EXAMPLE: we need to be able to go into a master list of clients, click and drag those clients into a "MONDAY A" route and or a "MONDAY B" route and the same for Tuesday and Wednesday etc. etc. . . . . if we want to make changes to a route as a single entity we should be able to do that as opposed to what we have to do now which is change each individual client to be on a different day one at a time for the next 6 months and or 10 years
FOR EXAMPLE, we have three routes per day each route has approximately 20 visits. If an employee calls in sick and we need to reassign 20 visits to another employee we have to do it manually for EACH CLIENT as opposed to just reassigning and entire route to another employee.
WHAT WOULD BE MOST HELPFUL AND CURRENTLY NOT AVAILABLE FROM JOBBER, would be to adjust routes on the "map" page and have it ask us if we want to memorize the reorganization of that route for all future visits or just that one day. The way that it is limited requires me to go in and manually change EVERY JOB ONE BY ONE to the route organization. This process takes approximately 1 to 2 entire minutes to complete depending on whether or not the visits are reoccurring for the next 6 months or six years . . . . . 1 to 2 minutes times 20 minutes obviously doesn't work for any administrator at all.....the only way around this is to make the changes daily or weekly which is labor intensive and your will be paying for this each time your employee has to redo the routes.
Secteur d'activité : Construction
Taille de l'entreprise : 11-50 employés
Logiciel utilisé

tous les jours

pendant

plus de deux ans

Provenance de l'avis
---
Very intuitive, excellent support
Huge time savings. Excellent reporting to get a snapshot of my business.
Avantages
I don't have to train my team on Jobber. It's simple enough that we can go over the basics together and a new hire will run with it from there. It's customizable enough for us and I love the reporting features.
Inconvénients
The built in CC processing is pricey but convenient. New features are somewhat slow to roll out but I guess this is countered by the fact that it all works without bugs. You can tell they take testing seriously.
Réponse de

Jobber Software

Hey there Wesley! Thank you so much for such a glowing review! Hope you have a great week!

Répondu le 11/10/2022
Secteur d'activité : Équipements publics
Taille de l'entreprise : Auto-entrepreneur
Logiciel utilisé

tous les jours

pendant

6 à 12 mois

Provenance de l'avis
---
Overall a great program
Ease of use and quickly putting in jobs. Could do a lot better if their software handled client credit on account and texting freestyle and dropped their monthly payment to more reasonable price for small business to use.
Avantages
Great look and ease of use. Works on all devices.
Inconvénients
Compared to other programs like this, The cost for options is quite high. They are pushing more to have credit cards processed through them and have done away with paypal payments. There is only texting of canned messages. My biggest issue. Over all though the $130.00 a month for half way decent options is to high. If you pay a full year in advance then that price goes to 99.00 a month. So charging you 30 more paying by the month is another down fall for this software. To pay in advance for small business it penalizes them. Another downfall is how it handles your clients that over pay or pay in advance by applying credit to their account. I does not handle this very well at all!
Réponse de

Jobber Software

Hi Joel, thank you for your review and this feedback. We'd like to make sure you're getting the most value of your plan so it's more than worth your monthly investment. Please reach out to our Success Team via phone (1-888-721-1115), chat, or email ([email protected]), and we'll do our best to make sure you're getting the most value out of Jobber. We'd also like to collect some additional feedback around what could be more helpful for your business, and do our best to potentially offer some alternative workflows that work best for you and your team. Thank you again for your feedback!

Répondu le 02/09/2020