En savoir plus sur AccountEdge
AccountEdge is an on-premise accounting and management solution compatible with both Mac and Windows operating systems. This solution is suitable for small businesses and helps users create and track sales and purchases, run payroll, track and build inventory, bill for time and manage contacts. Key features of AccountEdge include invoicing and quotes, banking, purchase orders, time billing, payroll, inventory and e-commerce. Users can create quotes, orders and invoices for services, time and items sold. Payments can be processed on orders and invoices. AccountEdge's banking tools allow users to send and receive money, prepare bank deposits and electronic payments, print checks and reconcile accounts. Its purchase orders feature allows users create and track purchase orders and bills. AccountEdge also allows users to set up an e-commerce platform. They can sell items online using Shopify, synchronize existing inventory items for sale online and download online orders directly to AccountEdge.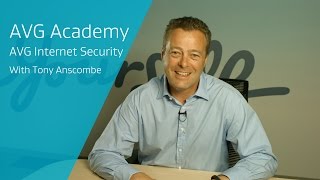 AccountEdge n'est pas disponible en version gratuite mais propose un essai gratuit. La version payante de AccountEdge est disponible à partir de 399,00 $US/unique.
À partir de:
399,00 $US/unique
Version d'essai gratuite :
Oui
Produits similaires à AccountEdge
Évaluation des fonctionnalités
Secteur d'activité: Divertissement
Taille de l'entreprise: 2-10 employés
Utilisé

tous les jours

pendant

plus de deux ans

Provenance de l'avis
---
Couldn't be simpler!
Only great things to say about this product.
Avantages
AccountEdge Pro has made a work of difference in my company. With their easy to use dashboard, I can enter purchases, invoice customers, pay bills, create payroll, keep an accurate accounting of my banking and so much more. It is simple to use... even I can do it! It's a huge time saver and in the five years that I have been using AccountEdge, I have never had an issue.
Inconvénients
Not a big deal but there have been a couple of times when I have had to realign the check printing format.
Secteur d'activité: Impression
Taille de l'entreprise: Auto-entrepreneur
Utilisé

tous les jours

pendant

plus de deux ans

Provenance de l'avis
---
Accountedge Pro
Accountedge Pro is easy to use and has all the features needed. It's a good program. I have enjoyed using it.
Avantages
Very easy to use. Performs all required tasks Automatically. It's reliable. Easy to navigate. Works very well.
Inconvénients
Lacks mobile integration- being able to use application on mobile device when on the toad or at a clients office. There are some functions available like looking up old invoices and jobs. But that's about it. In this day and age portable applications are almost necessary.
Secteur d'activité: Musique
Taille de l'entreprise: 2-10 employés
Utilisé

tous les jours

pendant

plus de deux ans

Provenance de l'avis
---
Don't use for more than one year
Sadly, we started with the precursor and now, unless we want to redo our entire bookkeeping, inventory, customer list, and vendor list, we're stuck with this software.
Avantages
I'm stuck with it. We started with a much earlier version.
Inconvénients
Trying to find prior years' transactions is costly and a huge pain.
Réponse de

Acclivity

Good Afternoon,

I'm sorry to hear that you are having trouble with access historical transactions. Depending on how far back you are looking, you may need to open a back up of historical file to see certain details.

We would be happy to help you if you are having trouble getting to your information. You can reach out to our NJ based Technical Support team for free at accountedge.com/help.

Thank You

- AccountEdge Customer Care

Répondu le 13/09/2018
Secteur d'activité: Photographie
Taille de l'entreprise: 2-10 employés
Utilisé

tous les jours

pendant

plus de deux ans

Provenance de l'avis
---
Longtime user. Could be better, but has been solid for us.
Generally good. Been using it for over a decade and it meets the needs of our publishing and consulting business just fine.
Avantages
Fairly customizable to meet our unique needs. Love that payroll and inventory tracking are built in, not some extra service. Also tax forms (which are an additional fee), and credit card processing (but would be nice to use Stripe instead). Just added kits for inventory, which is long overdue. Basically it's one stop shop for us and meets all accounting, inventory, POS needs for phone sales.
Inconvénients
That it is not an entirely online software solution so that we could easily (at no extra cost) access and work with data anywhere. That it does not integrate seamlessly with our ecommerce software (only works with Shopify, which is a more expensive and less flexible option than Bigcommerce). The tax form should integrate more seamlessly and be part of the monthly support fee.
Secteur d'activité: Marketing et publicité
Taille de l'entreprise: 2-10 employés
Utilisé

tous les jours

pendant

plus de deux ans

Provenance de l'avis
---
Always Improving
Been using AccountEdge Pro for 12 years and I'm completely satisfied with this product.
Avantages
Works great for us Mac users and the features improve with every upgrade.
Inconvénients
Have to customize forms with every upgrade.
Réponse de

Acclivity

Hi Gary,

Very happy to hear that AccountEdge is working well for your business.

We do offer an upgrade tool for your Customized Forms so you don't need to recreate them when you get a new version.

Here is a link to the support article to walk you through the process the next time you upgrade: http://support.accountedge.com/kb/upgrading/upgrading-company-file#FORMS2012

- AccountEdge Customer Care Team

Répondu le 11/09/2018