En savoir plus sur Fusion Framework System
Fusion Framework System est une plateforme de gestion des risques agile conçue pour aider les entreprises à créer des programmes personnalisables de gestion des risques et de la continuité. Elle permet aux administrateurs de suivre les risques dynamiques, d'aligner les principales stratégies sur les techniques, de définir les flux de travail standard, etc. Ses principales fonctionnalités comprennent un tableau de bord des incidents, la visualisation des données, l'analyse et l'automatisation des processus. Fusion Framework System permet aux entreprises de détecter les risques, d'effectuer des évaluations, de surveiller les zones critiques/vulnérables et de modifier les processus selon les exigences. Le système propose des fonctionnalités de gestion de reprise après sinistre informatique qui permettent aux gestionnaires de planifier et d'exécuter des processus de réponse aux risques, de récupération des données et de synchronisation du système. De plus, il offre aux employés des applications mobiles natives pour gérer les incidents, notamment la cartographie des emplacements, le suivi des progrès et la planification de l'atténuation. Fusion Framework System fournit des informations sur les risques liés aux opérations informatiques, tierces et de l'entreprise, ce qui permet aux entreprises d'établir une approche cohérente pour évaluer et atténuer les risques. Les tarifs sont disponibles sur demande et une assistance est disponible par téléphone.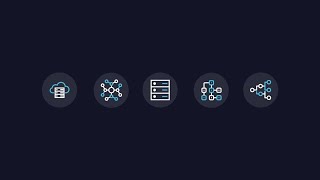 Fusion Framework System - Prix
Fusion Framework System n'est pas disponible en version gratuite mais propose un essai gratuit.
Version d'essai gratuite :
Oui
Produits similaires à Fusion Framework System
Fusion Framework System - Avis
Évaluation des fonctionnalités
Secteur d'activité : Hôpitaux et soins de santé
Taille de l'entreprise : 10 000+ employés
Logiciel utilisé

tous les jours

pendant

plus de deux ans

Provenance de l'avis
---
Fusion Framework: Automation for Business Resiliency
Avantages
Allows all the different aspects of Business Resiliency to be created and maintained in a single system provided as a SaaS solution, meaning it's available when your internal systems may not be. Ability to automate many tasks associated with collecting data for plans and business impact analysis forms, as well as auto-generating reports for audits or at the executive level. Additional connectors may be purchased to help connect Fusion to mass notification tools and CMDB systems. Great support from regional user groups available across the country.
Inconvénients
Most feature enhancements require additional implementation costs. Support services can be quick to mark a problem as resolved though it may not have been.
Secteur d'activité : Télécommunications
Taille de l'entreprise : 201–500 employés
Logiciel utilisé

tous les jours

pendant

plus de deux ans

Provenance de l'avis
---
Fabulous Fusion Framework
It took us time to set up and integrate all of our data, but just plan development for all but one of the 40 teams, went from estimated 3-5 days, down to 1 day. That is BIA data collection in the AM and BCP in the PM. We had basic plans with requirements done in 1 day! This saved us 10K hours of team time during the first year. We have been thrilled with the automation both on the planning side and on the Risk Management side.
Avantages
That it is so flexible and configurable. We have very specific requirements based on our risk models and this platform allows us to meet every single one.
Inconvénients
The classic version is dated, but moving to the Lightening is improving our end user experience. It is also somewhat difficult to learn some of the concepts of relational data, how they integrate and are maximized for those who don't have a background in software back ends. Having said that, I'm not a developer and can do most of my own configurations.
Secteur d'activité : Banque
Taille de l'entreprise : 10 000+ employés
Logiciel utilisé

tous les jours

pendant

plus d'un an

Provenance de l'avis
---
Expensive product with lots of hidden caveats.
If you go with base package, then load your data and go from there, you will have a better chance of success.
Like all software packages, the Devil is in the details. If you want a bespoke solution then do not buy a package that limits your ability to customize it to the UI or the limitations of ANOTHER 3rd party (Salesforce) which is an independent company that creates issues on "who" to even talk to.
Avantages
It is not vaporware and does cover a wide area on a number of BC, DR, QA, EM, Risk, etc areas.
Inconvénients
Limited by Salesforce platform and decisions. Can't run large reports. Have to export to run deep analytics. No real tools to measure performance of system or determine what the issues are. No Archiving built in. Audits require evidence within a audit window period "typically" in the past. Reporting ability with Conga is outdated. Even the new Adv Reporting should be called Adv Dashboarding. Executives DO NOT want to login to see those pretty pictures. Need a supported interface to PowerBI. SOQL is NOT SQL. Joins limited to 3 levels. Every SQL tool I have used to solve problems in the past is basically NOT allowed in SOQL. Lacking Audit tools to even use Shield product. Lack of advanced training specific for the tool. Need a 3rd party blog site to track and discuss issues that will NEVER be discussed or even allowed in the ENGAGE meetings. Limitations on refreshes, limitation on space for data, and the absolute need to engage with additional 3rd parties and tools for Deployments and backup and recovery. It is embarrassing that a Risk (BC/DR) tool does not even have "self coverage" of BC/DR within an RTO/RPO or MTO that would pass an audit much less a real event.
Secteur d'activité : Assurance
Taille de l'entreprise : 1 001–5 000 employés
Logiciel utilisé

tous les jours

pendant

plus d'un an

Provenance de l'avis
---
Fusion Framework System, by Ed Brown
Improved crisis management and communication during events. We call these response plans which are activated based on the level of the event and are a prelude to a recovery plan activation.
Avantages
I love the simplicity as an administrator to make changes, within my knowledge limits and the use of Fuel Hours to supplement my knowledge gaps. There were very view, but some, implementation problems. Fusion listens to their clients and has since improved their implementation process.
I presented a complex model to determine the process RTO based 9 impact categories over time. They delivered what I wanted. Of course, I think, everyone client would want this model and it should be a separate object because it did eat up a lot of our available custom fields in the process object. We are working with Fusion to pull that part out and create a new object or leverage a lesser used object.
I really like the incident management object.
Inconvénients
I think there should have been standard dashboarding out of the box. All clients implement a program with a BCP life cycle and dashboard are used to help user and program managers manage compliance to the annual deliverables. Instead these were created with fuel hours. (scale 1-10, 1 being not a big deal to 10 being horrible - this is a 2.)
I am also accustom to having a BIA (Process) review with a maintenance control and we used fuel hours to enhance this for a BIA approval section. I think that should be standard. (scale 1-10, 1 being not a big deal to 10 being horrible - this is a 4.)
Lastly plan conga generator and its templates are not well designed and we have had several changes requested to make them design the way we want them. Fusion could spend more time on the conga templates clients may like. (scale 1-10, 1 being not a big deal to 10 being horrible - this is a 7.)
All these cons are correctable and have been and which is why I added the first PRO above.
Pourquoi choisir Fusion Framework System 
eBRP was used by my previous company. This tool or what we bought did not have a crisis management functionality. It did not have a method to link BIA data to plan data and really bridge lots of things that connect to other things. It was a not a test record repository or effective with BCP KPI or KRI reporting. Fusion has all these capabilities.
Pourquoi passer à Fusion Framework System
Assurance was a close choices. Fusion had all the capabilities I wanted; was a little cheaper than others and their support model, according to other Fusion users I know, was really good.
Secteur d'activité : Santé, bien-être et fitness
Taille de l'entreprise : 1 001–5 000 employés
Logiciel utilisé

tous les jours

pendant

plus de deux ans

Provenance de l'avis
---
Fusion Framework System
The tool works well for our BC and IT plan management. We have taken the next step to use the tool for our disaster recovery exercise monitoring. We are monitoring our exercises and proof of concepts manually and we will eventually implement the Service now connection that will allow us to track, monitor and delegate tasks once an incident is triggered and the plans are executed. We are looking to use the tool too its full capability.
Avantages
Plan configuration and management, Incident management, Processes, Library Procedure Group options, Dashboard for reports, Application and Component records. We were looking to replace our old LDRPS and this was clearly a better tool.
Inconvénients
The inability to remove/delete user accounts.