En savoir plus sur E2open
At E2open, we're creating a more connected, intelligent supply chain. It starts with sensing and responding to real-time demand, supply and delivery constraints. Bringing together data from customers, distribution channels, suppliers, contract manufacturers and logistics partners, our collaborative and agile supply chain platform enables companies to use data in real time, with artificial intelligence and machine learning to drive smarter decisions. All this complex information is delivered in a single view that encompasses your demand, supply, logistics and global trade ecosystems. E2open is changing everything. Demand. Supply. Delivered. Visit www.e2open.com. E2open's network is powered by a broad portfolio of Intelligent applications including Channel Shaping, Demand Sensing, Business Planning, Global Trade Management, Transportation and Logistics, Collaborative Manufacturing and Supply Management. Founded in 2000, E2open is headquartered in Austin, Texas, with offices across the U.S. and in Germany, United Kingdom, Belgium, China, Malaysia and India. According to the company's estimate, more than 60,000 trading partners and 200,000 unique registered users currently participate in the E2open Business Network. In July 2012, E2open went public on the NASDAQ. In March 2015, Insight Venture Partners announced that it had completed its acquisition of E2open. In February 2021, E2open and CC Neuberger Principal Holdings I complete business combination. The transaction introduces E2open as a publicly listed company on the New York Stock Exchange under symbol "ETWO". Acquisitions made by E2open: In 2013, acquired ICON-SCM In 2014, acquired SERUS Corporation In 2016, acquired Terra Technology In 2016, acquired Orchestro In 2017, acquired Steelwedge and Zyme In 2018, acquired Entomo, Birch Worldwide and shipping platform Inttra In 2019, E2open completes acquisition of Amber Road.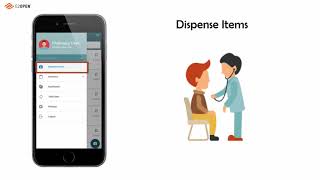 E2open n'est pas disponible en version gratuite.
Version d'essai gratuite :
Non
Produits similaires à E2open
Évaluation des fonctionnalités
Secteur d'activité : Biens de consommation
Provenance de l'avis
---
Advanced customer/supplier collaboration
Avantages
We worked together from onset to define requirements, solution and methods to implement/train
Inconvénients
The project has had many starts and stops due to having multiple resources on/off project
Secteur d'activité : Automatisation industrielle
Taille de l'entreprise : 5 001-10 000 employés
Logiciel utilisé

tous les jours

pendant

6 à 12 mois

Provenance de l'avis
---
E2Open Review
The on-boarding and enablement team is the only highlight of the software. Otherwise, not worth your money or time!
Avantages
It was more cost effective, but you absolutely get what you pay for. And for our 3rd party partners, the ability for us to not see their lead activity is huge!
Inconvénients
This software is beyond archaic. Everything is manual and seems it came out of the early days of coding from the email templates to syndication to even faulty reporting!