En savoir plus sur Blackboard Collaborate
Blackboard Collaborate est une solution d'apprentissage collaboratif en ligne conçue principalement pour les établissements d'enseignement primaire et secondaire, l'enseignement supérieur et les administrations. Blackboard Collaborate propose un outil de conférence web basé sur navigateur pour faciliter les interactions entre les instructeurs et les étudiants. La solution dispose d'une fonctionnalité de chat en classe qui offre une plateforme de chat permettant aux étudiants de partager du texte et du contenu audio et vidéo. La fonctionnalité de tableau blanc interactif affiche des diapositives PowerPoint pour que plusieurs participants puissent prendre part à une même présentation. Le contenu du tableau blanc peut être ajouté ou modifié directement à partir de Blackboard Collaborate, sans avoir à ouvrir PowerPoint. Les utilisateurs peuvent personnaliser leurs profils avec des images, des vidéos et d'autres contenus pour faciliter la communication. Blackboard Collaborate leur permet de partager des fichiers PowerPoint et PDF avec des classes sans nécessiter de logiciel supplémentaire. La solution peut être intégrée à Blackboard Learn pour fournir un système LMS (Learning Management System) complet.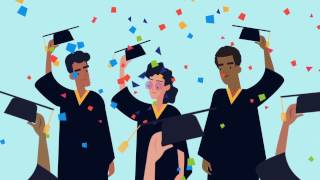 Blackboard Collaborate - Prix
Blackboard Collaborate est disponible en version gratuite et propose un essai gratuit.
Version d'essai gratuite :
Oui
Produits similaires à Blackboard Collaborate
Blackboard Collaborate - Avis
Évaluation des fonctionnalités
Secteur d'activité : Services financiers
Taille de l'entreprise : 2-10 employés
Logiciel utilisé

tous les jours

pendant

plus de deux ans

Provenance de l'avis
---
Classic Software for Universities to Manage Courses
Avantages
Blackboard is the veteran of online course environments for universities. The platform is versatile and offers the integration of many services, such as file upload, grading, assignment submission and interface customization.
Inconvénients
At the beginning, the platform's functionalities can be a bit overwhelming and navigation can be confusing.
Secteur d'activité : Automobile
Taille de l'entreprise : 10 000+ employés
Logiciel utilisé

toutes les semaines

pendant

plus d'un an

Provenance de l'avis
---
online classes are a breeze
Avantages
I like most how courses and sessions can be recorded for future reference. Great for taking missed notes for classes
Inconvénients
Recordings are hidden by the side menu. The default view is future/present sessions, so it took a while to figure out where recordings are.
Secteur d'activité : Hôpitaux et soins de santé
Taille de l'entreprise : 501-1 000 employés
Logiciel utilisé

tous les jours

pendant

plus de deux ans

Provenance de l'avis
---
Blackboard Collaborate Review
Blackboard collaborate is a straightforward tool that is very effective for educational purposes.
Avantages
As a university student in the COVID-19 pandemic, blackboard collaborate was a complete necessity. I used this app everyday for at least 2 years while navigating through classes, webinars and even exams. It is a great app that is geared toward hosting larger groups. This software is easy to use and the interface is very interactive. It allows for screen sharing and even fantastic features that allow the host to give attendees impromptu multiple choice quizzes. The break out room feature is also beneficial in managing larger groups. One of my favorite features is the promotion of asynchronous learning by providing recordings of meetings and classes. The icons are also very easy to use, even for first time users.
Inconvénients
Blackboard collaborate needs an extremely strong internet connection to run smoothly. Other than that, the app is quite reliable.
Secteur d'activité : E-learning
Taille de l'entreprise : 1 001-5 000 employés
Logiciel utilisé

tous les jours

pendant

plus de deux ans

Provenance de l'avis
---
Bb Collaborate Brings Life to Online-Learning Courses
Overall, I am very happy using Blackboard Collaborate for my online asynchronous (speech communication) courses, as they have made my transfer to online teaching such an easy one! I can't think of a better way to present material for students, and to help individuals during coaching sessions and meetings. So easy to use, presenting in an inviting and simply way (visually) and my students have found it easy to use as well.
Avantages
The easy to use Bb Collaborate helps keep an online class alive. The recording options allows teachers to teach an online course, have the experience recorded, and then uploaded for later viewing for those students unable to attend live. For asynchronous classes, setting up individual meetings, or sessions for coaching students (especially for speech communication courses) is so helpful, easy to use, and very easy for students to simply click on a link to join the meeting. I feel it is a safer version than zoom, and the file-sharing, and screen-sharing options make it versatile and user-friendly for teaches and students alike. My favorite feature is the scheduling set-up: you can easily invite individuals or an entire class by sending the link to them via an email, and creating a time-frame for entering the meeting. The icons on the meeting page are also easy to navigate for first-time users (most of my students are using this for the first time) .
Inconvénients
Some of the "how to" features when searching for help in using the application were not as clearly presented (there's a lot to navigate through on those help pages), but this is the only aspect of this teaching tool that I would re-visit. The rest of the software hasn't show to be difficult to use, in any way.
Secteur d'activité : Rédaction et correction
Taille de l'entreprise : Auto-entrepreneur
Logiciel utilisé

toutes les semaines

pendant

6 à 12 mois

Provenance de l'avis
---
Classroom in a box. On your computer. But not a diorama.
For schools that want to extend learning beyond the physical classroom, Blackboard Collaborate is a reasonable option. It can get cluttered at times, especially when the class requirements juggle messages, discussion boards, video collaboration, private rooms, not to mention invites, multiple room options, multiple schedules, and other logistical nightmares. But the option to enter a logistical nightmare is there nevertheless, and who doesn't like options? Simple is fine, but overcomplicated is better. That said, it's overcomplicated only until the feet get wet and the user finally understands where he or she is walking. Then it becomes a matter of muscle memory. "Where am I supposed to post that assignment?" "Oh, right, in the discussion board." "Where's that assignment located again?" "Announcements?" "Maybe." See? Muscle memory.
Avantages
In a time when classrooms look like our living rooms and bedrooms, a service like Blackboard Collaborate rises to the occasion and delivers that bedroom class experience like few others can. Not only does it allow instructors and students to "collaborate" via traditional video, audio, and screen-share methods (how many services do that now?), but it also comes with multiple rooms, a place to list course directives, and a place for students to leave messages, including assignments. As a provider of supplemental instructions (as in, I'm not the instructor but the support member), I could join in the conversation and offer advice in a place where students would read it and even respond. It's like group text messaging, but better. If I could narrow this down to one "pro," it's that Blackboard Collaborate considers all the communication angles and makes them available to all who are assigned to use it.
Inconvénients
Other than the convoluted way some features are put together, the biggest issue I had was with the occasional connection problem. On one notoriously hilarious day, the instructor asked me to share some information about the department I work for (a student service), then interrupted me halfway into my speech with, "Well, I guess that's our answer." It seemed like she was getting impatient. But the reality was that she couldn't hear me, and she thought I'd left the class. And she was the only one. All the students and her dean could hear me just fine. Things like that happened every so often. Not exactly great. Definitely not consistent.