En savoir plus sur Process Street
Process Street est une solution de gestion des processus métiers BPM (Business Process Management) cloud qui permet aux organisations de créer des listes de contrôle et de traiter des documents pour des projets récurrents. La solution est utilisée dans des fonctions commerciales telles que la configuration des clients, l'intégration des salariés, le service d'assistance, le recrutement et la promotion de contenu. Les fonctionnalités clés comprennent les listes de contrôle planifiées, les contrôles d'autorisation, les formulaires web, les outils de planification et le reporting. Les utilisateurs peuvent gérer plusieurs projets, examiner les projets en cours, attribuer des tâches et collaborer avec les membres d'équipe. La plateforme peut être intégrée à des logiciels tiers tels que Dropbox, Google Drive, Box et Salesforce. L'intégration de Process Street à Zapier lui permet de se connecter à des centaines d'applications tierces. La solution est disponible sur la base d'un abonnement mensuel ou annuel. Process Street fournit un support client par e-mail et par téléphone.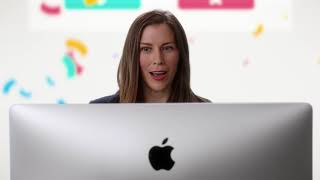 Process Street est disponible en version gratuite et propose un essai gratuit. La version payante de Process Street est disponible à partir de 30,00 $US/mois.
À partir de :
30,00 $US/mois
Version d'essai gratuite :
Oui
Produits similaires à Process Street
Évaluation des fonctionnalités
Secteur d'activité : Vétérinaire
Taille de l'entreprise : 11–50 employés
Logiciel utilisé

tous les jours

pendant

6 à 12 mois

Provenance de l'avis
---
I wish all software companies were run like these guys do!
We're not your typical tech or online company using SaaS systems to run and manage their business - we are a veterinary company with remote users in multiple cities, and using SaaS software in our industry is rare. This is compounded by the fact most in our industry are not technically savvy or experienced - so computer systems have to be VERY simple and easy to learn and use.
What we do have in common with many tech companies is that we are fast growing, and that is difficult to manage in such a traditional, staid industry. (We were listed as one of Canada's Fastest Growing Companies in 2016).
We run our entire company on cloud based systems, and Process Street is far and away the favorite piece of technology we use. As a long time entrepreneur (and business coach) I always wished there was a simple way to document and manage process and procedures inside my companies, and could never find a tool to do it.
Until Process Street.
The product itself is brilliant, and is incredible for developing an online employee manual, corporate processes and procedures, and managing regular activities that take place inside any business - hiring, managing, operations, maintenance, etc.
But where Process Street really stands out is the fantastic service and support that is both responsive and helpful. This team REALLY wants to hear how to improve their product. They've painstakenly taken the time to listen to my gripes and whining about shortcomings and not just promised solutions in the future - they've built and implemented them.
Honestly, there is nothing negative I can say about Process Street, and it has literally transformed the way we do business. We've won awards for our customer service, our innovative approach to business, and sheer growth. And I truly credit a significant amount of our business success (and my personal sanity) to Process Street and what it does for our organization.
Avantages
- Very intuitive and easy to learn for even the most tech illiterate users
- Magical interface that is constantly being refined and enhanced
- Responsive interface is BEAUTIFUL on a smart phone or iPad (no need for an app)
- Very clever features that rely heavily on APIs and other apps to extend it's benefit and value
- Highly responsive service and support that tries to bring solutions
- Regularly releasing GREAT new features and enhancements that add more value
- There truly is no other product on the market like this - if you're a small business owner, THIS IS YOUR SOLUTION for dealing with Processes, Procedures and Policies!
Inconvénients
- It's unfortunate they don't build CRM, email marketing, help desk, VoiP phone system or team chat software .. because we'd buy them all if they were 1/2 as good as Process Street
- sorry to drop the ball on a balanced review - but really, these guys are awesome and I cannot think of anything bad to say. Except maybe their logo is very similar to Help Scout's logo (which we also use) so sometimes I get confused between their short cuts on by browser bar. That's the best I can come up with. (really, it's the same blue!)
Secteur d'activité : Ressources humaines
Taille de l'entreprise : 11–50 employés
Logiciel utilisé

tous les jours

pendant

plus de deux ans

Provenance de l'avis
---
Don't Build a Business Without it!
Allows us to build a business with consistent customer experience and keeps all the details in order. This is the most useful business software I've come across.
Avantages
As easy to use as a process software can get. Integrates with every software we use via Zapier. Build dynamic and scalable processes. No other software in this price range even compares.
Inconvénients
Need to build a copy and paste feature for pieces of a process, currently you can duplicate the entire process but not just a task or a piece of a task.
Pourquoi choisir Process Street 
Todoist is great for one offs, but it couldn't handle large, in-depth, recurring processes.
Pourquoi passer à Process Street
It is the best for businesses with a lot of recurring processes. Our ability to automate around Process.st is amazing.
Secteur d'activité : Services financiers
Taille de l'entreprise : 51–200 employés
Logiciel utilisé

tous les jours

pendant

6 à 12 mois

Provenance de l'avis
---
Good for simple checklists; Bad for complex processes
Avantages
Full range of possible fields.
Drag and drop system for creating checklists.
Integration with Zapier
Inconvénients
Slow to make changes to functionality: If you update a Checklist template it breaks the conditionality of all active checklists. This is a known issue but has taken them over 3 months to fix.
Conditionality is limited to tasks, not elements within tasks.
Conditionality does not include 'and/or' statements only 'if' statements. You view conditionality as a list of statements, which gets really hard to organise and find items if you have more than 15 statements.
When trying to analyse data from a collection of checklists, you cannot filter for specific tasks easily. You need to unselect the items you do not want to see. So if you have more than 20 items (which you definitely will!) its labourious to unselect them all.
The 'merge' functionality that lets you pipe prior answers through to other sections of the checklists is fragile. Instead of used a field is to identify the item to be merged, they use the name of the field. So if you make a change to the field name/question it will break the piping. If they used field ID's it would not break when you make such changes.
Secteur d'activité : Recrutement
Taille de l'entreprise : 11–50 employés
Logiciel utilisé

toutes les semaines

pendant

plus d'un an

Provenance de l'avis
---
A Simple yet Powerful Workflow Automation Tool
The platform also provides helpful insights into task performance and enables users to easily monitor progress through analytics dashboards. Additionally, advanced features such as conditional logic make it easier for companies to customize their workflows according to their specific needs. Overall, Process Street has been praised by many users as a flexible solution that makes process management quick and easy.
Avantages
It offers an easy-to-use platform with essential features like template libraries, checklists, forms, and integrations. With this software, teams can easily create workflows to manage tasks and keep track of progress.
Inconvénients
Process Street does not offer an intuitive user interface. While the dashboard may be easy to use for experienced users, new users can find the layout confusing and difficult to navigate
Secteur d'activité : Construction
Taille de l'entreprise : 11–50 employés
Logiciel utilisé

tous les jours

pendant

6 à 12 mois

Provenance de l'avis
---
Great Systems Checklist for Operations
Process street has created a new level of accountability for our company. We are looking to scale quickly and process street has been there for us as we move towards our Vision. The customer service and customization [SENSITIVE CONTENT] has provided is beyond what we have experienced using any other software.
Avantages
The checklist feature that is repeatable daily, creates a continuity for all employees and managers.
Inconvénients
More project management tracking and better communication for dispatching and service orientated projects would help create a bigger impact for us.
Pourquoi choisir Process Street 
We wanted easier checklist style format which would lead to more accountability
Pourquoi passer à Process Street
The checklist features and overall application fit our need to become more accountable as a company.