En savoir plus sur GoGuardian
GoGuardian is a school management solution for educators and academic organizations to engage and monitor students. The cloud-based school technology program helps institutions to digitize the learning experience for students through classroom management, behavioral monitoring, network filtering, mental health checks, device management and suicide prevention. GoGuardian suite combines different modules for managing activities across administrators, teachers, fleet, and more. Additionally, it offers an activity dashboard to ensure educators have a consolidated space to perform tasks such as setting configuration, filtering, monitoring security, managing users and devices, generating reports, and more. GoGuardian offers Android and iOS mobile apps for parents to receive regular updates and insights into students' activities. Pricing is available on request and support is provided via online chat, email, phone, documentation, video tutorials, and more.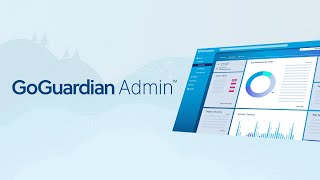 GoGuardian n'est pas disponible en version gratuite.
Version d'essai gratuite :
Non
Produits similaires à GoGuardian
Évaluation des fonctionnalités
Secteur d'activité : Gestion de l'enseignement
Taille de l'entreprise : 501-1 000 employés
Logiciel utilisé

tous les jours

pendant

6 à 12 mois

Provenance de l'avis
---
Wonderful
Avantages
I love how easy it is to help student stay on task while viewing all of their screens. I can close unnecessary tabs, annotate where they need to click, and send chats to help them.
Inconvénients
I had trouble creating my own scenes at first but the issue was quickly resolved!
Secteur d'activité : Gestion de l'enseignement
Taille de l'entreprise : 501-1 000 employés
Logiciel utilisé

tous les jours

pendant

plus de deux ans

Provenance de l'avis
---
Good Device-Monitoring Software
Overall, GoGuardian is great as long as it is working. It seems to be plagued with issues in the past few weeks which makes it a bit unreliable. Beyond that, I have enjoyed using it and am satisfied with my choice.
Avantages
One of the big pros of GoGuardian is its integration with Google. With just a few clicks, our staff are set up to monitor and guide students through appropriate device usage. The ability to apply Scenes to regulate how much freedom students have in their browsing really helps class time to be used efficiently. The ability to personalize how many "screens" are visible at once on the dashboard is really helpful as well.
Inconvénients
The biggest complaint I have is how unreliable and limited the software is at times. I understand that, more than ever, people are using the internet and devices, but it is fairly common lately where the service is experiencing issues and cannot be used or is extremely limited. The program is great when it is working smoothly, but it experiences issues often enough to be irritating.
Secteur d'activité : Gestion de l'enseignement
Taille de l'entreprise : 201-500 employés
Logiciel utilisé

tous les jours

pendant

plus de deux ans

Provenance de l'avis
---
GoGuardian is an acceptably good solution with some weaknesses.
GoGuardian served our purposes right out of the gate. We needed a good filter for our 1:1 deployment, with hundreds of students suddenly now having the net at their fingertips. We had other firewall based solutions, but we needed more, and something we could rely on.
GoGuardian had a social pricing scheme, more referrals cheaper pricing. This was a bit meh, but we pushed on, paying a pretty steep price.
Initially the feature set was good, but between google, and GoGuardian, some features started dropping away, like screen shots, and more. Reporting features were not-existant. We could see what we wanted, but not get a quality looking printed view, without copy and pasting and doing a lot of work. (May have changed in the newest version).
We voiced our displeasure and were given free months, and continued on. Eventually our account reps changed several times, and we were licensing subscriptions at a discount for lost features. We were offered previews of newer versions that were incomplete and unusable (nor fixed our issues). Before long we were getting sales calls from them trying to sell us a product we already license.
After a couple years of issues we started shopping around, and eventually we found a solution that has our originally desired feature set.
Avantages
GoGuardian is an excellent Chromebook filter. It provides a good set of rules, easy transparency, quick settings, and almost a brainless setup.
Inconvénients
GuGuardian is highly priced. Features get pulled out for other side packages. The software has limitations that will come to light soon. Reporting features, while visible, are not good for printing either.
Secteur d'activité : Enseignement primaire et secondaire
Taille de l'entreprise : 11-50 employés
Logiciel utilisé

tous les jours

pendant

6 à 12 mois

Provenance de l'avis
---
The Modern Panopticon
My school has only had this software for a few months but what a difference it has made; fixing a problem I suspected was there but had no idea the severity of. Even from a different classroom, I can keep on eye on my students' online use to ensure they are using the internet safety and correctly.
Avantages
This software is a game-changer. In today's digital age and with how easy it is to find and do anything on the internet, GoGuardian is the Batman of the classroom: the silent sentinel who keeps watch over what the students click.
Every day my students use their chromes for all sorts of reasons: research, typing a response for an assigned reading, taking AR quizzes, taking online tests, and more. In the past, I would catch glimpses of a student being on the wrong webpage or even cheating by looking up the meaning of the words they were being tested on.
GoGuardian as stopped (or at least massively decreased) all of that distracting web surfing and cheating. I can easily click on a student's name and see what webpage they're on as well as their computer's history to see if they had visited any site(s) they shouldn't have. I can easily monitor the progress a student is making on their assigned writing without alerting them so they can't just click out and claim innocence. With every student cautious and worried about being caught, this modern panopticon has prevented a lot of inappropriate content from reaching my elementary school students.
Inconvénients
Thus far, there has been no noteworthy negativity. The software works well. It would be nice to view more than one student at a time but that's more a wish than a con.
Secteur d'activité : Enseignement primaire et secondaire
Taille de l'entreprise : 11-50 employés
Logiciel utilisé

tous les jours

pendant

plus d'un an

Provenance de l'avis
---
Classroom management from Anywhere
I love this product and it has made a lot of things easier in teaching, especially with students having more and more access to technology.
Avantages
I love being able to see what all my students are working on/doing both in my class and at home. This made virtual learning so much easier this past school year! I love being able to message my students to check in when I know they may not feel like asking a question. It eliminates some pressure. Also, It is great to be able to take screenshots right in the program to document when students do great or are off task. The new annotation and student group features are fantastic additions as well!
I also love being able to schedule classes and automatically start a "scene" that blocks anything I do not want students on during our class session. It helps to prevent students from being off task on their device when you can't observe every screen.
Inconvénients
The only cons I have are:
1. There is a minor delay on what the students are doing and what I see.
2. I cannot see where their mouse if if they are trying to point to something and ask if that is what I am referring to.
3. If they have the chat window open, I cannot see their work page at the same time.
4. It would be nice to be able to turn scenes off for individual students, as a sort of incentive, without totally excluding them from the session and being unable to see anything they are on.