En savoir plus sur Cornerstone LMS
Cornerstone OnDemand est une solution cloud de gestion des performances. Elle permet aux utilisateurs de recruter des talents, de personnaliser les initiatives d'apprentissage, de générer des rapports de conformité, de préparer les employés les plus performants à assurer leur relève, etc. Cornerstone peut également être intégré à une variété de solutions SGRH/SIRH (système d'information de gestion des ressources humaines) et ERP (Enterprise Resource Planning). Les utilisateurs peuvent suivre les candidats pour identifier les meilleurs talents, lancer et automatiser le processus de recrutement, gérer les entretiens et personnaliser les plans d'intégration. Cornerstone est également doté d'une bibliothèque de cours de formation que les employés peuvent consulter et que les responsables peuvent attribuer en fonction des besoins. Un tableau de bord de relève affiche les compétences, le potentiel et le rendement des employés, ce qui aide les responsables à identifier les collaborateurs qui sont prêts à passer à l'étape suivante de leur carrière et ceux qui ont besoin de plus de formation pour évoluer.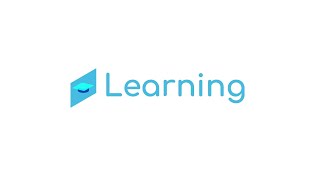 Cornerstone LMS n'est pas disponible en version gratuite mais propose un essai gratuit.
Version d'essai gratuite :
Oui
Produits similaires à Cornerstone LMS
Évaluation des fonctionnalités
Secteur d'activité : Biens de consommation
Taille de l'entreprise : 501-1 000 employés
Logiciel utilisé

tous les jours

pendant

plus de deux ans

Provenance de l'avis
---
CSOD does more than your current system, and does it better than anyone else.
Extremely positive. it has completely changed what this organization can accomplish in regards to HCperformance and Management.
Avantages
Breadth of Capabilities and a clean and robust user interface.
Inconvénients
Could be difficult to admin for new users to an LMS
Pourquoi choisir Cornerstone LMS 
business needed more robust visibility into learning and performance management.
Pourquoi passer à Cornerstone LMS
Better user inferface for end users as well as admins.
Secteur d'activité : Services financiers
Taille de l'entreprise : 501-1 000 employés
Logiciel utilisé

tous les jours

pendant

plus de deux ans

Provenance de l'avis
---
One of the best learning tools for companies!
Overall I am very happy with the tool chosen and would recommend it to others. I think the continuous improvements make it a platform with a lot of potential that we will be with for a long time to come.
Avantages
continuous innovations and adaptations to the needs of companies and employees. As a training platform it is very solid and complete.
Inconvénients
Some changes cannot be made, but adapting can be achieved.
Pourquoi choisir Cornerstone LMS 
little flexibility and little exploitation of the information contained therein
Pourquoi passer à Cornerstone LMS
because we wanted to have several modules integrated in one place. Both training, selection and development we have everything with Cornerstone and we believe it is the best solution to have it unified for reporting and integrations. We also believe that it is a world-renowned and highly valued provider and that gave us security.
Secteur d'activité : Immobilier
Taille de l'entreprise : 1 001-5 000 employés
Logiciel utilisé

tous les jours

pendant

plus de deux ans

Provenance de l'avis
---
Simply Awful
Absolutely awful, once you sign that contract no one responds to you in a timeline manner. You get a lot of "that is how the system is built, can't help you" answers. They have a great sales team and awful everything else.
Avantages
Not a lot to be honest. If you have to pick something, it would be their reporting 2.0 tool. When it doesn't freeze or error out, it is simple to use.
Inconvénients
Where to start? Here are just a few highlights:
- The worst customer service I'd ever experience working with a vendor.

- They take days to reply to emails, same for technical support tickets, even when they are labeled as a high priority.
- When you call the support line, their reps are customer service agents who are just reading the same outdated info you find on their documentation online, so useless.
-If you need to escalate the issue, prepare to wait 2 days for a reply, the first reply will always be a question about something you already explained on the initial ticket. Then you'll be waiting at least another 48 hrs for an update on their "investigation."
- Their compatibility with iPads has become very bad. Since 13.1 came out, we've had nothing but problems with files not loading, 404 errors, server errors, and to make matter worse, expect to wait a week or more to be told, there is nothing they can do.
- If you have to set permissions at different levels, good luck figuring out how the hundreds of individual permissions interconnect and how they are dependent on each other. Their own training team can't help you with this area. So if you plan to create any custom permissions that fall outside the few standard positions they have already created, good luck, prepare to spend weeks testing settings.
- They refused a 1-year extension and said that they wouldn't consider anything less than 2 and that there would be a significant price increase for less than 3.
Secteur d'activité : Biotechnologie
Taille de l'entreprise : 5 001-10 000 employés
Logiciel utilisé

tous les jours

pendant

plus de deux ans

Provenance de l'avis
---
Great Product Overall
Prior to Cornerstone, we didn't have a single place where people could interact and see all of their training. We have leveraged certifications so that expiration dates are easy to find as well as utilizing playlists to help people get topical resources easily.
Avantages
The UI is great for an end user and allows for the flexibility needed in terms of Welcome and Custom Pages to get the information across. The Learner Home makes it easy for end users to find content they are interested in in a format they are used to. As an Admin it provides lots of features to automate the experience and leverage the data in the system.
Inconvénients
Support can sometimes be less than helpful. There are also times when the road map changes are not publicized enough so you may be hoping for a project on the roadmap that then doesn't appear.
Pourquoi choisir Cornerstone LMS 
We had incomplete tracking in multiple non-flexible systems that didn't provide consistency.
Pourquoi passer à Cornerstone LMS
At the time we liked the Admin experience a little better and Saba's LXP a little better but Cornerstone had a better roadmap to get the LXP component.
Secteur d'activité : Administration publique
Taille de l'entreprise : 1 001-5 000 employés
Logiciel utilisé

tous les jours

pendant

plus de deux ans

Provenance de l'avis
---
You get what you pay for
It's been slowly improving. I would say that our experience is limited as so many functions are outside of the Learning Module. We purchased a smaller version and I think it shows as we are continuously struggling to make it suit our needs the way we want.
Avantages
I think that the recent changes have made the system more user friendly, but it is still not the most clear system. It manages transcripts fairly well.
Inconvénients
I assume (as I was hired after implementation) that you need to request it, but our permissions are more limited than I would like. We can't run reports like utilization metrics, or who is in what security role which really limits our abilities. We also don't have backend design privileges and as a web developer that is infuriating.
I would say usability is less than desirable as there are HTML issues, and Transcript functionality confuses people.
There isn't a natural or logical way to set up accommodation requests even when using custom forms, which in my opinion is a very bad issue. We of course have text in the email, but it's insufficient and has caused issues.
Pourquoi choisir Cornerstone LMS 
I can't guarantee I selected the right product we switched from but we switched due to the very limited functionality.
Pourquoi passer à Cornerstone LMS
We chose it for functionality as Cornerstone offers a lot. I will say that the scope of what we need has shifted and I am not sure that it would have ended on the same decision if we were making it now.