En savoir plus sur BoomTown
Boomtown fournit des solutions d'automatisation du marketing et des ventes pour le secteur de l'immobilier. Grâce à Boomtown, les courtiers peuvent sélectionner et personnaliser un site web de génération de leads, suivre et entretenir les leads et surveiller la réussite et les ventes des équipes. L'application est basée sur le modèle SaaS et est accessible depuis un iPad, un smartphone et une tablette. Les outils de marketing automatisé permettent aux courtiers et aux agents de rester en contact avec les prospects et les clients, de sorte que les agents peuvent entretenir les relations sans avoir à suivre manuellement toutes les interactions. Le système envoie automatiquement des notifications en cas de mise à jour des listes, afin que les agents puissent se tenir informés de l'évolution de leur marché. Boomtown propose des analyses avancées de sites web, permettant aux utilisateurs de suivre les mouvements et interactions d'acheteurs ou de vendeurs potentiels sur le site. Les analyses des ventes incluent des tableaux de bord qui peuvent aider les responsables à surveiller l'engagement de leur équipe. L'outil permet aux utilisateurs de personnaliser le site web de leurs produits et d'ajouter des fonctionnalités telles que le calculateur hypothécaire, l'estimateur de valeur domiciliaire, l'historique des prix, les informations relatives aux établissements et les plans de la propriété.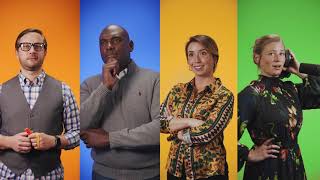 BoomTown n'est pas disponible en version gratuite.
Version d'essai gratuite :
Non
Produits similaires à BoomTown
Évaluation des fonctionnalités
Secteur d'activité : Immobilier
Taille de l'entreprise : 11–50 employés
Logiciel utilisé

Autre

pendant

plus de deux ans

Provenance de l'avis
---
6 Year User
It was great! Far exceeded our expectations and helped us build great lead conversion systems!
Avantages
Our real estate team used Boomtown for 6 years. We loved the service and only moved for one major reason, to allow our administrative staff to use the same platform as our sales staff. We still recommend Boomtown to this day for someone looking to take their sales team to the next level. It is by far the most visually appealing real estate software, which makes it incredibly easy to use. I loved the ease of sorting clients by various criteria, to specialize the call lists for the day. The MOJO dialer integration led to major success for our team. If you are looking for a CRM, this one is worthy of a look!
Inconvénients
We had to use Top Producer for admin (listing and contract management) which did not communicate directly with Boomtown. This forced us to audit and upkeep 2 systems simultaneously, and led to a lack of communication between sales and admin staff. If Boomtown made the platform user friendly for contract and listing management-we would have stayed indefinitely.
Secteur d'activité : Immobilier
Taille de l'entreprise : Auto-entrepreneur
Logiciel utilisé

tous les jours

pendant

6 à 12 mois

Provenance de l'avis
---
I almost left them but...
I ALMOST left them over the email issues. After two days of training on a competitor program I came back. It's that good.
Avantages
It's super easy to use, once you work with them. Their canned drip campaigns work. They're property alert system is as good as I've seen (but it lacks a few functions I'd like). The interface for the client is excellent. It's super easy to stay organized.
Inconvénients
They flag emails as invalid when they are valid. They claim there was a hack that caused ALL @mac.com and @me.com emails to be flagged as invalid and they claimed it was a common problem, yet when I email those addresses from my gmail account they go through. I can't tell if a person read a text. I can't distinguish between an email or phone listed as invalid from one that opted out (they should be identified differently. I'd like them to make it easier to embed images in communication.
Secteur d'activité : Immobilier
Taille de l'entreprise : 2–10 employés
Logiciel utilisé

tous les jours

pendant

plus de deux ans

Provenance de l'avis
---
Great CRM not great Lead Gen
Like it for the CRM! Will keep using for that reason. Wish it synced better with ylopo.
Avantages
Easy to use and keep track of clients, to-do's, calls, drip plans, etc. Great for note keeping and can share info easily with transaction coordinator and such.
Inconvénients
Wish you could attach documents and didn't get great leads from their ads. We switched to a different system for lead gen.
Réponse de

BoomTown

Thank you for taking some time to leave us feedback, Shalee! We are sorry to hear that you have been unhappy with our lead generation efforts. If you have a moment, we would recommend reaching out to our Support Team to share some specifics, as they can coordinate with our Digital Marketing team to troubleshoot any potential issues or tweak the advertisements. [email protected] is their email address. Thank you!

Répondu le 15/10/2020
Secteur d'activité : Immobilier
Taille de l'entreprise : 2–10 employés
Logiciel utilisé

tous les jours

pendant

1 à 5 mois

Provenance de l'avis
---
Unethical customer service from my staff.
I had a truly unexpected and important reason for wanting to leave my contract early, was honest as I was told it wasn't a "qualifying reason," but said I would be honest in trying to get out of it and therefore was told I would owe the entire 12 months. I even said I had plans to try BoomTown again in the future. I told her that I let people out of contracts early for various reasons because it's good business to treat people with respect and compassion when technically I could not let them out when they have a good reason. She said I would have to pay the entire amount to get out and threatened that they've won before when it came to attorneys. I said I was simply asking for the same ethical business practice that I give and after asking for her manager 5 times (I was never given their name or transferred), she said she would charge me $2400 to leave early but service cut off immediately. Later I was told a month's notice is needed so that's another $800 (it was actually over $800). I am writing this review because I felt that though technically they didn't have to let me out of my contract, ethically it would have been a good decision and good business. I don't think I've ever written a bad review and was very happy with BoomTown but when it came down to it and there was lack of cooperation, after having to pay thousands of dollars, I find it important to write this review. My hope is that someone will reach out to me to try and make this right.
Avantages
The leverage I could have gained with the automation.
Inconvénients
I didn't like that the Consierge occasionally sounded like it was automated.
Logiciel utilisé

tous les jours

pendant

plus de deux ans

Provenance de l'avis
---
Boom town is a great service
Avantages
Easy to get client information
Calendar and reminders are very helpful.
Easy to update client information all from one screen.
Inconvénients
Nothing. The system does allow you to do anything that you need to do. Its user friendly. Team members can also access client information. I really can't say anything negative about Boom town.